The 2017 FERMA Forum will be an opportunity for Airmic members to discuss the implications of Brexit with high level European business partners and colleagues from across Europe, according to Airmic deputy CEO and technical director Julia Graham.
"Despite Brexit, Europe is still an important trading partner for many, if not most, British businesses. Given the degree and pace of transformation of risks highlighted in the 2017 Airmic survey, it is really worthwhile to have access to senior people in the international insurance industry and to network with colleagues from more than 20 other countries," she said.
The event, which will take place from 15-18 October in Monte Carlo, brings together more than 1500 risk and insurance professionals from across Europe.
Airmic board member, Xavier Mutzig, who joined the FERMA board in June is head of group insurance and insurable risk management for Johnson Matthey, a manufacturer of high technology products with a large presence in Europe. He believes that UK risk managers can still exercise influence and leadership in the profession in Europe, despite the political situation. "We should still be part of FERMA," he says. "We cannot ignore what is going to happen in the rest of Europe. We need to keep in touch with our European colleagues."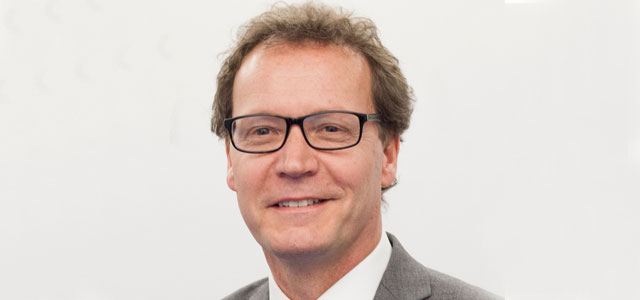 Xavier Mutzig - head of group insurance and insurable risk management, Johnson Matthey
In light of the possible effects of Brexit on international insurance programmes, the FERMA Forum will provide opportunities to hear the views of international insurers and other stakeholders. Fred Kleiterp, new CEO EMEA for Swiss Re Corporation Solutions, and John Scott, chief risk officer for Zurich, will be the speakers in a panel Breaking bad - rethinking the insurance proposition for large corporations, moderated by former risk manager Chris Lajtha of Adageo.
Brexit negotiations will also be one of the topics in the Forum panel Europe at the crossroads. The speakers are Euler-Hermes chief economist Ludovic Subran, former Ambassador Karel Kovanda and Kadidja Sinz, head of Europe for Liberty Specialty Markets.
Building relationships
Other sessions will cover topics including risk culture, cyber risks, emerging technologies such as artificial intelligence, big data and sustainability. Lloyd's CEO Inga Beale and the president of AMRAE, Brigitte Bouquot who is director of insurance and risk management at Thales, will tackle leadership in a world of interconnected and complex risk.
Education will also be under the spotlight, with a focus on the broader, more analytical approach and deeper understanding of technology that will be required by the next generation of risk managers. Eric Cornuel, director general and CEO of the business school network EFMD; Marvin Neate, a board member of the European Confederation of Institutes of Internal Auditing (ECIIA) and Alessandro De Felice, President of ANRA and chief risk officer of Prysmian Group, will be speaking on this topic.
Mr Mutzig said he particularly welcomes the introduction of an industry-sector breakfast for risk managers only at this year's Forum. Other specific networking events at the Forum include a leadership lunch, the now well established Woman@Risk lunch and breakfast for young risk professionals.
Says Julia, "Attending events like the Airmic conference and the upcoming FERMA Forum are a way to build on relationships with our business partners and our colleagues as we increase the knowledge that we bring to our work."
For full details of the programme and registration, see the site for more details. FERMA offers two-for-one registration for risk managers.