A lot of uncertainty and little by way of facts. Brexit poses big challenges – but also big opportunities – for risk managers. Airmic members talk to Jessica Titherington about Brexit and what it means for them.
"It feels like we're in the eye of a storm at the moment," says Karla Cruickshanks, risk and business continuity manager at law firm DLA Piper. "There was a huge build up to the vote and a lot of activity immediately after the results, and now it's gone quiet. Everyone is waiting."
And here in lies the problem facing risk managers: Brexit is a huge concern for UK companies but there are very few hard facts amid the noise. Knowing how to tackle it is extremely difficult.
"It's tricky to keep a finger on the pulse when the political situation remains uncertain. However, boards rely on us to know these things," Cruickshanks explains.
The various possible scenarios for what a post-Brexit world may look like include membership of the EEA (European Economic Area), EFTA (European Free Trade Association), relying on membership of the WTO (World Trade Organisation), a series of bilateral trade agreements based on the Swiss model and a customs union along the lines of Turkey.
Brexit: how can Airmic help you?
All have serious drawbacks for the UK, at least in the short to medium term, and it is likely that the final solution will be a hybrid. One thing seems clear, though: the period of uncertainty is likely to stretch out for years, not months.
Julia Graham, deputy CEO at Airmic, likens the situation to the Millenium Bug: it's a known risk but we don't know how issues will unfold. "It makes managing these risks especially challenging and complex – there is no 'right' answer."
She says that Brexit should be considered by companies as a "principal risk" which, using Financial Reporting Council terminology is a "risk or combination of risks that can seriously affect the performance, future prospects or reputation of the entity."
Yet at a roundtable hosted by Airmic before the referendum, the CBI's director of campaigns Andy Bagnall noted that only about 50% of FTSE companies had made contingency plans. And that percentage was mirrored almost exactly by the proportion of risk managers in the room who said, on a show of hands requested by Ms Graham, that they had Brexit on their radars.
It seems, anecdotally, that although companies considered the possibility of Brexit, most never really expected this outcome, especially in more London-centric businesses.  So now, after the referendum, what are companies doing about it? And what actions are risk managers taking?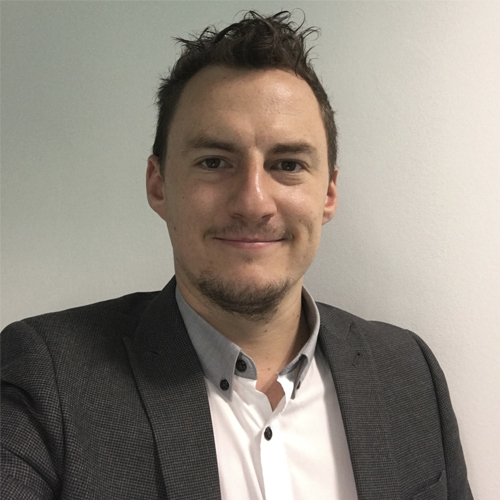 Daniel Winter - British Gas
Opportunities as well as risks
Claire Combes, head of internal risk and audit at intu, said they discussed the potential impact with the executive team both before and after the referendum. "Since the vote, we've been coordinating every committee to make sure they have considered what risks it may bring and pulling it together to get a view of what else we could or should be doing. Overall, we don't think it will have a major impact in the short term."
Daniel Winter, senior risk manager at British Gas Insurance UK, says that being wholly UK-focussed they don't foresee much direct impact. They are, however, assessing possible indirect risks, namely if the parent company, Centrica, is affected, or if there is a long-term macro-economic impact which puts a squeeze on UK households.
"The exercises we've been doing are not too dissimilar to regular stress tests and scenario analysis. It's about taking the unknowns and assessing what may happen," he explains.
Cruickshanks says risk managers need to be flexible in their approach: "We need to be in a position where we can move quickly if something does happen, and also to plan for the long term – look at what could hurt us and work back from that."
And don't just focus on the risks, she said: Brexit may open up opportunities. "There are many ways to take an entrepreneurial approach to Brexit and we must be alive to these possibilities: when a door closes, another usually opens."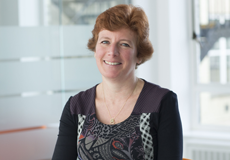 Claire Combes - Intu Properties
Supporting the boardroom
Combes agrees that all risk managers should be considering Brexit even if they conclude it will have no impact on the business. "It is a board room issue but risk managers should be the facilitators, they have a role in providing support to their board," she says. "But it's a difficult one as no one knows what "Brexit" really means at the moment."
And if the company is not directly engaging the risk team, take the initiative. As Winter says: "No one asked us to look at it but we did and presented it to the board. We are still updating them but there's so many divergent possibilities."
Cruickshanks suggests that risk managers need to be at the hub of communication to senior management and around the company, and that includes working with the communications team. "One of the challenges is to put out a consistent message about Brexit from the company as a whole. We can help to make sure the business is on point."
What messages should organisations be communicating and to whom will vary from company to company. Ms Graham's advice is to help stakeholders seeking reassurance, but exercise caution: "Don't over-promise, however well intentioned. This is a classic error that some companies make when responding to change – sudden or otherwise and it can be hard to recover from the consequences of making a U-turn."
Driving value
As challenging an issue as this is for companies and risk managers alike, there appears to be a consensus that Brexit is a real opportunity for risk managers to raise their profile internally or, as Combes puts it, "show their board how they can drive value".
Winter likens it to cyber risk in that it's a topic where there's a lot of noise, a lot of media attention and senior executives are both interested and concerned. At the same time, there is very little clarity on what can or should be done.
"That's when they start to look for people to give them analysis. So it's definitely a good opportunity for risk teams to raise their profile because boards need to lean on them."
And it's how you do it that matters, argues Cruickshanks. "Know your audience and don't go in all guns blazing if there's nothing to share that will add value," she advises. "Preparation is key, pave the way and be ready to jump in when the time is right."