On 12 August 2016, years of lobbying, political wrangling and negotiations over the minutiae of legal details finally came into fruition as the Insurance Act 2015 came into force, confining the draconian and long-outdated Marine Insurance Act 1906 to the history books.
It was an epochal moment for UK businesses who, until then, had very little in the way of a legal safety net when it came to handling claims disputes. Under the new legal framework, businesses and insurers can be assured of a balanced system as well as much needed legal clarity.
But for Airmic members, the change has also meant an enormous amount of work, first to understand the new law and ensure a correct interpretation of their obligations, and second to put in place new systems, processes and audit trails. Boards and senior management have been briefed and prepped, and long-established procedures have been meticulously reviewed and challenged.
"It has been quite a job and a lot more work required," reflects Paul Goulding, Airmic chairman and director of insurance at Heathrow. "We have to be very careful to evidence everything which can be onerous, but we knew what was coming and what we've ended up with is a very credible presentation. I'm certainly pleased with the outcome."
Members want more questions, not fewer
But what of the rest of the market? There is a feeling among many members that the insurance industry, and to a lesser extent their brokers, have been surprisingly unprepared for the changes required under the Act.
Tracey Skinner is director of insurance and risk financing at BT and says that they started making preparations as soon as it became clear the Act would be coming into force - but she found activity was slow elsewhere in the market. "We very much had to drive the process and take the initiative to get everyone around the same table. It takes time to make these changes, so I was surprised at the hesitancy of brokers and insurers."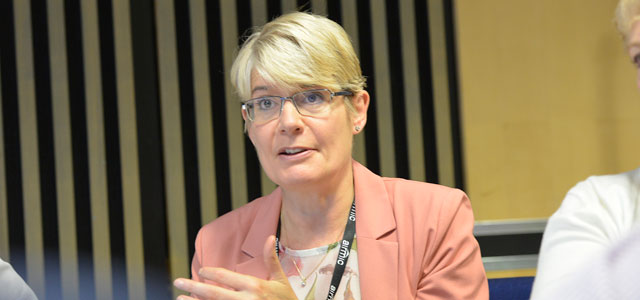 Tracey Skinner- director of insurance and risk financing, BT
She adds: "We do already have a very close relationship with our brokers and insurers, but I would have expected more dialogue given the magnitude of change. More feedback would have given us greater reassurance and demonstrate that they've understood exactly what we do."
Mr Goulding had similar experiences. "The whole process did leave me wondering how much the insurers' processes have changed." He notes that after extensively presenting his risk, he received almost no questions from his underwriter. "So either I did a fantastic job, or they've just accepted without question what I've provided, which has left me a little cynical."
Is the market one step behind?
Georgina Wainwright, Airmic's research and development manager, said this is a widespread perception among the association's membership. "We are definitely seeing evidence that it is our members doing most of the work and most of the pushing," she says. "Some insurers have been better than others, but overall, the market has been one step behind."
Mrs Wainwright explains that the Act is very much designed to encourage a stronger tripartite relationship between insurer, insured and broker. "We're not necessarily seeing that at the moment. Everyone appears to be Act compliant which is excellent, but the new law is not just about changing wordings, it's about an improved understanding of risk. To that end, we would like to see more dialogue and more diligent underwriting at the point of placement."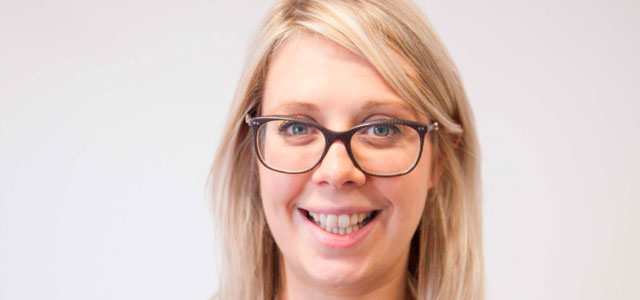 Georgina Wainwright​ - research & development manager, Airmic
Alexander Oddy, partner at Herbert Smith Freehills LLP, agrees that the Insurance Act has yet to fully achieve its goal of improving the gathering and sharing of risk information. In his experience, some policyholders that have taken the Act seriously have struggled to increase their engagement with underwriters or to receive more contract certainty unless they've been tenacious: "They've really had to push hard to get progress, but those who have done so have seen benedfits," he explains.
He continues: "If insurers have concerns over the information presented, they should be asking more questions to get to a point where they're prepared to give their client the certainty that is potentially available. This is where resourcing may be an issue as it requires a lot of work."
Positive experiences
Mark Platten is chief underwriter officer at AXA Corporate Solutions UK - an insurer perceived to have been one of the most proactive in this field. He doesn't believe that the Act has, as yet, achieved all its original aims market-wide; however, he explains that an improved understanding of clients' risk has driven their approach. "The purpose, as we see it, is greater collaboration, better disclosure, and better understanding of risk. We've certainly been using the Act to talk to our clients more."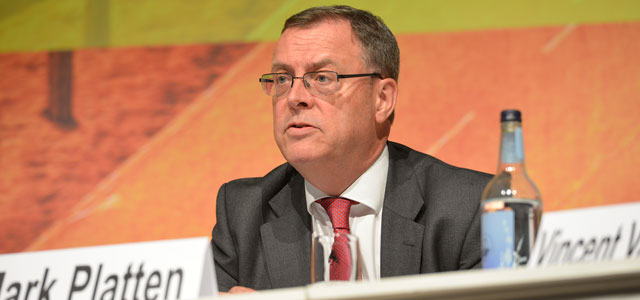 Mark Platten debating the Insurance Act at Airmic 2017
In his experience, businesses have been varied in their level of preparation. Some have been hugely successful in understanding the new law and how it relates to their risk profile and insurance needs: "We've had some great examples of really working together with clients to get a better understanding of risk and a better working relationship. It's often to the client's benefit as we are able to price more accurately, which can result in reduced premiums."
However, this has not been widespread, he says. "Some businesses, especially less sophisticated organisations, have been less engaged which is a shame. I think for some it's a question of resource, but I'm sure we'll get there as the new regime evolves."
Mark Dawson, group head of insurance at Thomas Cook, absolutely agrees that when approached correctly, the Act can have huge benefits to the insured and can create differentiation among buyers. His team has been meticulous in their preparation, including producing an internal publication of their understanding and interpretation of the Act which they have shared with their insurers.
"We've embraced the change and have found the process very positive," he says. "Our insurers have been comfortable with our disclosure and our approach has increased the levels of trust. Some have even given us improved terms as a result which gives us great comfort."
Against the spirit of the Act
Not all experiences have been positive. One emerging practice that is causing some concern, as highlighted in Airmic's report published in June, The Insurance Act - 10 months on, is a tendency for brokers and buyers to request additional clauses that contract out of the Act - such as seeking written agreement from insurers that a fair presentation has been provided.
Mr Platten warns this may be detrimental. "We're willing to consider such clauses when the client has clearly considered and disclosed all the risks, but brokers in particular are keen to request it even when that is not the case. The risk is that it results in less disclosure, not more. Unfortunately in a soft market, some insurers are feeling the pressure to accept these requests."
Airmic also suggests its members do not rely on such clauses without sufficient consideration of fair presentation. Says Mrs Wainwright: "Members must focus on reviewing fair presentation in the context of their specific business and insurance cover and clarify this with insurers and brokers. Jumping straight to clauses that agree a fair presentation has been made bypasses that understanding of the risk and goes against the spirit of the Act."
Some teething problems during the first cycle of enormous change are perhaps to be expected, but it is clear that most members and market players have risen to the challenge, even if there is room for improvement. But the real litmus test will be when the first major contested claims start to come through, and this could take years. No one knows just how insurers and the law courts will respond, but one thing is certain: the outcome will be watched intensely by all in the market.