The construction industry is embracing change and complexity as it seeks to adapt to a challenging risk landscape, according to Willis Towers Watson's Construction Risk Index. The index is based on a survey of 350 senior executives and in-depth interviews, and revealed a sector facing technological disruption and innovation.
According to the survey, the industry overwhelmingly views geopolitical and regulatory risks as being of greatest concern. Construction companies operate in a global business environment where sudden cuts to government funding are not uncommon. Unpredictable politics can transform an attractive new region for investment into a serious threat, for example.
Concerns about workforce management came a close second. It is clear that the industry fears structural challenges related to the workers it employs. Complex contracting decisions and a physically dispersed labour pool add to inherent difficulties in managing people risk.
Indeed, the need for talent is likely to have the longest-term impact on the industry. Construction companies face a major new challenge in making the sector more attractive to the next generation of workers, particularly for technologically savvy millennials who want to join companies that value diversity, reward creativity and aspire to be seen as socially responsible, both globally and in local communities.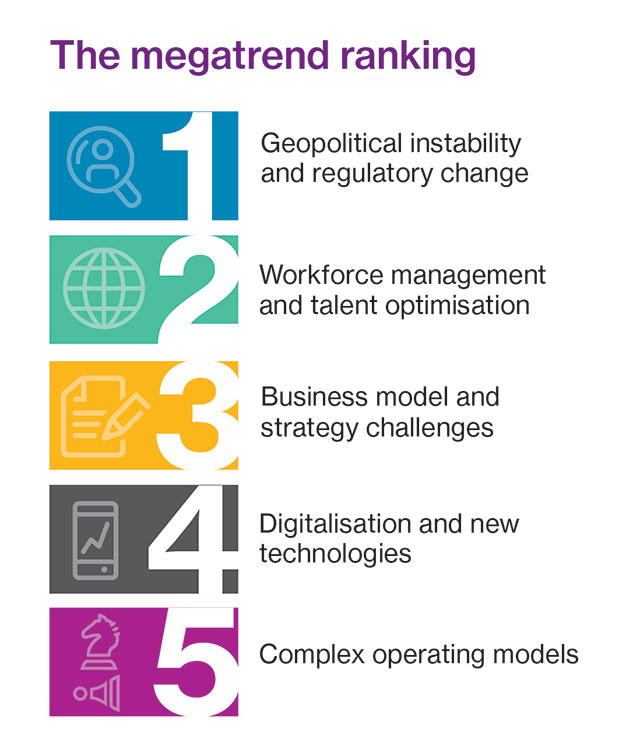 Optimism for the future
Yet the results of the Risk Index also show that construction companies' inherent nature is to embrace complexity and seek out ways to differentiate themselves. There remains great optimism in the industry, with the vast majority of survey respondents embracing new technology that will transform the future and deliver the efficiencies that have been sought for decades.
The face of the construction industry is changing rapidly - from building methods such as lean construction, robotics, and additive manufacturing to digitalisation of job processes, and collaborative electronic environments such as 3D and 4D modelling. Equipment will become smarter, and the ability to identify issues and resolve them quickly using technology will enable companies to become far more nimble.
At the same time, innovative building and delivery methods are likely to drive growth. This will clearly require a new approach to risk management, since the challenges of working in virtual environments and the emergence of cyber attacks have created an entirely new class of risk requiring proactive measures to ensure operations remain productive and secure.
Embracing change
Construction has been traditionally viewed as an industry that is slow to adopt new methods. However, the survey shows that the future will demand greater efficiency than ever before. In order to be successful, construction companies will have to demonstrate their commitment to exploring new ideas and nurturing a culture that supports innovation - from anticipating emerging needs to supporting risk-taking.
This new risk landscape also poses a challenge that requires a response from risk management partners to bring better solutions to the industry which embrace a holistic approach to risk management. Risk assessment can too easily become an exercise in setting up defensive measures to protect an enterprise. But construction has always been about creating competitive advantage by finding new ways to manage the industry's risks to deliver better outcomes.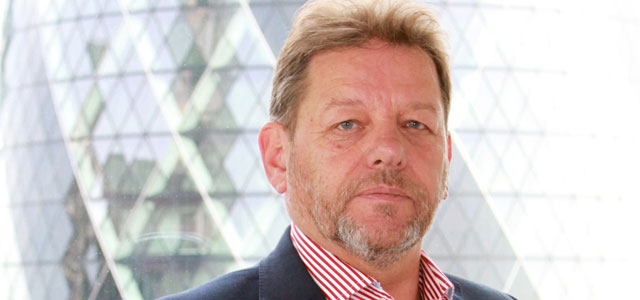 John Roberts is UK Construction Industry Leader Willis Towers Watson.
The Willis Towers Watson Construction Risk Index was commissioned to gain a deeper insight into the risks and challenges facing the construction sector globally. You can read the full findings of the Risk Index as well as further analysis here. For more information, please contact John Roberts on john.roberts@willistowerswatson.com