Airmic will reinforce FERMA's newly expressed strategic vision of "a world where risk management is embedded in the business model and culture of organisations" by presenting a workshop on risk leadership at the 2016 FERMA Seminar. CEO John Hurrell and Deputy CEO Julia Graham will lead the presentation at the seminar which will take place on 3-4 October in Malta. Lee Coppack reports.
According to Ms Graham, they will focus on how risk management can be embedded in the business model of the organisation and the importance of risk culture and the profiling of risk culture as part of this process.
"Chairmen and their boards recognise the scale of their challenge and the requirement for support and expertise to help them understand their rapidly changing risk profiles. There is an opportunity for risk managers to provide this support," she said. She and John Hurrell will introduce models, tools and techniques designed for the risk manager developed in partnership with colleagues from other professions and in consultation with those who have a seat at the boardroom table.
FERMA is continuing to develop the programme of the seminar, which takes place in alternate years from the FERMA Forum, as a smaller event where risk managers have the opportunity to focus on their professional interests and concerns.
As before it will be the occasion of the announcement of the results of the European Risk and Insurance Survey, a pan-European benchmarking exercise that FERMA conducts every two years. This survey provides the most representative available picture of the views of risk managers across Europe.
However, the programme has expanded to encompass additional sessions within the framework of the conference themes: leadership, knowledge and education. There will also be five risk manager-only moderated sessions on topical issues, a guest speaker and two other discussions from FERMA member associations, as well as social events organised by the host, Maltese risk management association, MARM.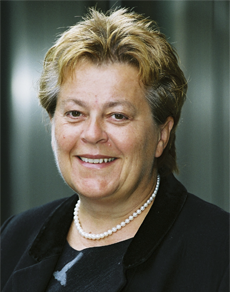 Julia Graham
The risk manager-only workshop, moderated by FERMA board members and other risk managers, cover five very topical issues:
Financial transparency including implications for captives
Risk management in small and medium sized companies and how it relates to large corporates
ERM and risk leadership
Digital risks across a wide spectrum
Resilience and business continuity
In addition to the presentation from Airmic, MARM will offer risk managers practical insight from two perspectives as to how local companies have navigated through Solvency II and benefitted from it. The session will also look at the situation of protected cell captives under Solvency II.
BELRIM will present a similar cyber scenario to the one enjoyed by Airmic members at the conference in June, challenging risk managers and industry specialists – representing the executive board of the fictional company – to respond to a major incident and its consequences.
The guest speaker will be Swedish entrepreneur Ola Ahlvarsson, a popular speaker and moderator who has also been an international martial arts champion. Ola believes that intrapreneurship is the most important form of entrepreneurship. Intrapreneurship means giving employees authority to act as entrepreneurs within the company– being allowed to take risks to develop new products and services.
A further attraction of the FERMA Seminar 2016 is that it will offer risk managers the opportunity to be the first to complete the examination for the new European certification for risk managers rimap© and gain continuing professional development (CPD) points for rimap.
Julia Graham, who is immediate past president of FERMA, urges Airmic members to come to the seminar. It is, she says, a great occasion for connecting with colleagues from across Europe and taking advantage of the opportunities for professional development.