The 2018 fastTrack Forum - now open for registrations - will equip Airmic's youngest members with the skills required to become future risk leaders, according to the fastTrack chairman, Joe Tunstall.
Details of the one-day conference, tailored for risk professionals with less than five years' experience, have been revealed, including high-calibre speakers, soft skills training and advice on how to achieve success in the digital landscape.
"No other event in the insurance market or risk world is solely focused on the fastTrack demographic," Mr Tunstall commented. "The aim is to inspire the next generation of risk leaders, both in terms of what they can bring to a business but also in their own personal careers."
He added: "The programme sets out what's required to become a risk leader, and gives fastTrack members ideas they can put in to practice to progress their careers to the next level."
Keynote speakers include Ebony-Jewel Rainford-Brent, former England cricketer and BBC pundit and broadcaster, who will be departing her experience on the fundamentals of peak performance, and Mary O'Connor, head of client, industry and business development at Willis Towers Watson, who will be discussing today's most important risk mega-trends.
There will also be workshops covering crisis management, scenario analysis, broker tenders and the soft skills needed to engage and influence senior management.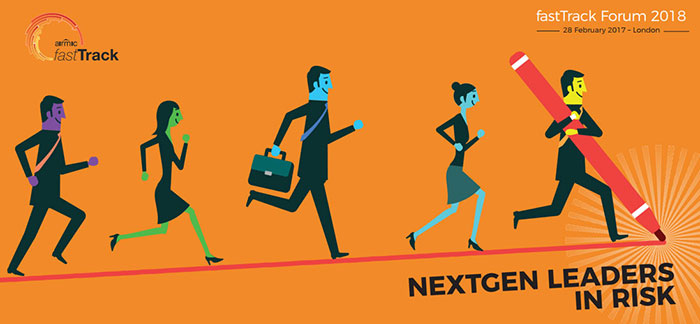 Exchanging technical and career advice and debating topical challenges with risk professionals at the same stage, is a vital part of career development, according to Mr Tunstall:
"Networking is an invaluable tool for learning and progression. It keeps you up to date with industry developments and opens your eyes to new ideas. Plus, it can be good fun - it makes up for the long hours at your desk!"
fastTrack Professional Development Programme with Lloyd's returns
Dates: 13 and 14 February 2018 (full days)
Location: Lloyd's, One Lime Street, EC3M 7HA
The bespoke programme demystifies the Lloyd's market, provides a unique opportunity to shadow an underwriter and includes presentations from underwriters on the latest risk solutions.
It also gives participants a chance to build relationships with experts from Lloyd's Corporation and Market Firms through education sessions and networking events.
Day 1 includes;
A market experience session shadowing a Lloyd's underwriter
Interactive claims management workshop with Lloyd's claims experts
Networking drinks with Airmic programme alumni
Day 2 includes;
Specialist risk sessions on:
Terrorism and crisis management 
Cyber & GDPR
Emerging risks innovation
"Spending time on the underwriting floors was a favourite - great insight into how the market operates" - Keith Campbell, Group Insurance Manager at Mitie and previous attendee.
John Ludlow, Airmic CEO, urged fastTrack members to attend: "It's impossible to overstate the value in these events at an early stage of your career. Airmic is very proud of its fastTrack members - they are the future of the risk profession. The skills they will need to succeed are quite different from the more senior generations, whether its digital competence or influencing skills.
"The fastTrack Forum is designed to plug that gap and covers a huge amount of ground in just one day - it's an excellent investment in your time."
For more information about the fastTrack Forum, please email kin.ly@airmic.com or contact Joe Tunstall via his LinkedIn.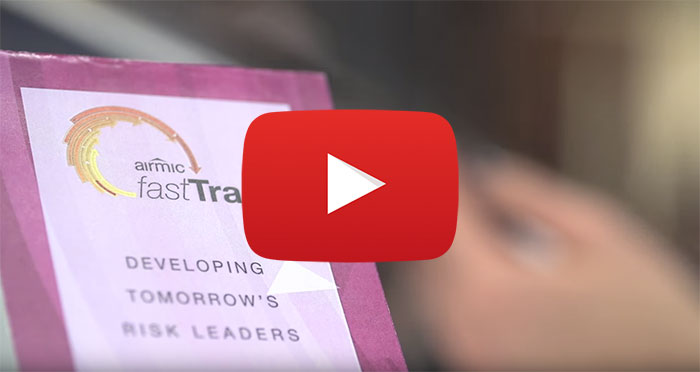 Watch the 2015 fastTrack Forum highlights video