Senior risk professionals should encourage junior members of their team to take part in fastTrack training and development, its new chairman, Joe Tunstall, has said.
Mr Tunstall, who took over as fastTrack chairman in July, also announced the relaunch of a new and improved programme - fastTrack foundation - to take the scheme to the next level and provide greater impetus for senior risk managers to send junior colleagues to the workshops.
"fastTrack is the launch pad into the market for those new to risk and insurance," Mr Tunstall said. "It has been a huge success but those new to these roles often find it challenging to secure internal support to take part in fastTrack events. Senior Airmic members must do everything they can to support their teams."
fastTrack: the launch pad into the market
fastTrack is an Airmic initiative designed to support members with less than five years' experience in risk and insurance management.
It is free for existing Airmic members, and provides training and networking opportunities, including:
The fastTrack foundation programme: a two-year course of ten training workshops per year on the principles of risk and insurance.
A place at the fastTrack Forum, a one-day conference in London.
A programme tailored for fastTrack members at Airmic's annual conference.
For more information, contact kin.ly@airmic.com.
Cultivating talent through training
He believes that part of the problem is that shrinking budgets make it harder for those new to risk and insurance to justify time away from the office.
He sympathises with this argument but says participation in the fastTrack foundation programme will benefit an entire risk team and that missing out is a false economy.
New to risk management? How to fastTrack your career - video: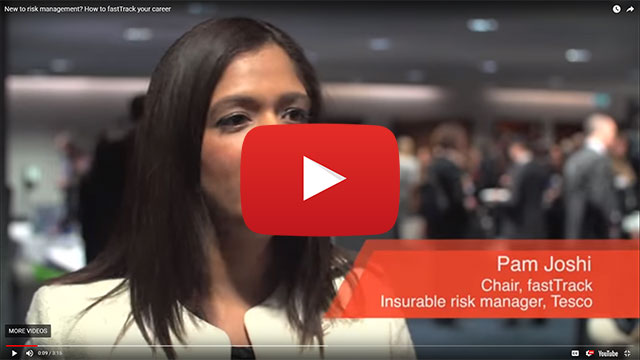 "Airmic provides training - whether as part of the fastTrack foundation (see box) or Academy programme - and are all accessible as part of the Airmic membership fee," he explained.
"These workshops are also a means of succession planning and cultivating talent. If a team leader is finding it hard to get the right talent externally, training is a way of nurturing their existing team."
Mr Tunstall, a risk manager at Coca-Cola European Partners plc, can testify to the benefits of fastTrack. He has been involved in fastTrack since shortly after its inception in 2014, which has "worked wonders" for his career, both in terms of education and networking. "Airmic has very cleverly put itself in the centre of the market, so by joining fastTrack and attending the foundation programme, you are gaining access to all the key people in a very comfortable environment."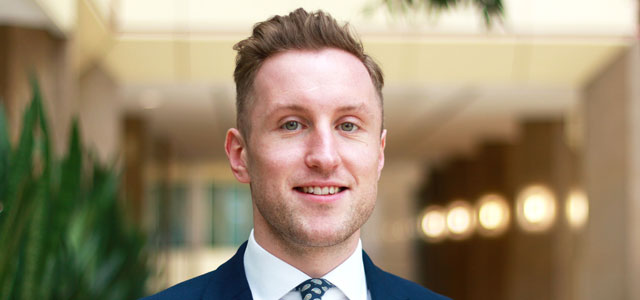 Joe Tunstall - risk manager, Coca-Cola European Partners PLC and Airmic fastTrack chairman
New and improved
The fastTrack foundation programme was relaunched last month and is a two-year course of ten training workshops per year on the principles of risk and insurance management.
Split into two streams - stream 1: insurance and stream 2: risk management - year one covers areas such as 'Working with your broker to design an insurance programme' and 'Risk response: treatment and controls'.
The programme for year two, to be launched soon, will look at areas such as alternative risk transfer and captives and risk maturity.
Past programmes have proven highly valuable. Kate Loades, global vice-president of insurance, risk and health and safety at Pearson, has encouraged two of her team members to take part in fastTrack and would highly recommend that other managers do the same.
"fastTrack has been invaluable for widening the knowledge base and experience of my junior team members, some of whom only see a small aspect of risk management in their day jobs," she said. "The programme has also encouraged them to learn and study more, so I feel we've all benefited."
One of her team members, Chloe Howard, insurance and risk advisor, completed the fastTrack foundation programme last year. "The workshops were really useful, especially as an introduction," she said. "It gives you an understanding of the things you might not experience until they actually crop up a few years down the line. The fastTrack environment absolutely makes you feel at ease and the more events you go to, the more your confidence builds."
Her colleague, Priya Pandya is on the fastTrack committee. She believes the network is the key benefit. "fastTrack is a community for new risk and insurance managers. There are so many older and more experienced people in the industry that it's nice for new risk professionals to meet people who are at the same stage in their careers as them. You cannot underestimate the importance of networking with peers."
fastTrack at the Conference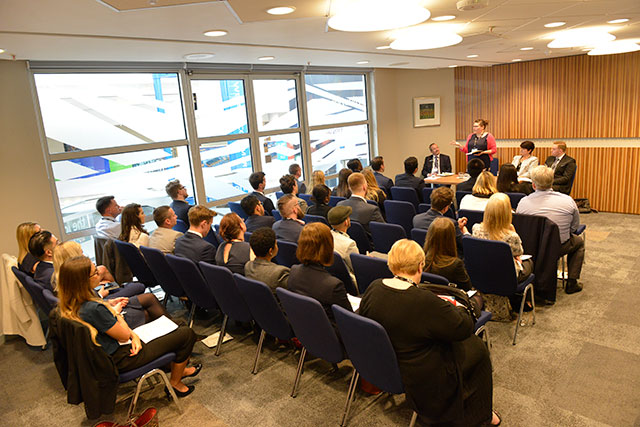 fastTrack at the 2017 Airmic Conference
There are further plans to revitalise the fastTrack scheme, beyond refreshing the foundation programme. Mr Tunstall plans to attract more up-and-coming talent and, in June, fastTrack opened its doors to university students involved in Airmic's Growing the Profession initiative.
He says that offering these students access to the annual conference and other events, will encourage highly skilled talent to join the industry upon graduation and adds a "healthy element of competition to existing members".
Plans are being made to build on the fastTrack offering at next year's annual conference, putting the needs of newcomers at the centre of the initiative. "My first experience of going into the exhibition hall was extremely daunting. The majority of delegates already have a network so it can seem difficult, at first, to introduce yourself and build relationships and a network." he recalls.
"But," he adds, "we plan to change that".