Do you have less than five years experience in the risk management profession? Or do you manage a team that includes people new to risk and insurance?
Airmic is this month launching its fastTrack foundation programme - a short course of ten two-hour interactive training workshops on the principles of risk and insurance management. It is designed to provide a comfortable learning environment where attendees can establish a professional network, ask questions and discuss their own experiences and concerns.
The fastTrack foundation is part of Airmic's fastTrack initiative, launched three years ago, which provides Airmic members who are new to the risk and insurance profession with training, mentoring and networking. As well as the foundation course, members can attend the one day fastTrack forum, enjoy a programme tailored for fastTrack members at the association's annual conference, and be paired up with a more senior Airmic member who will act as mentor.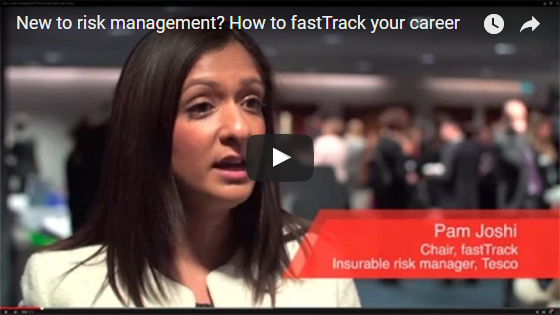 The first foundation programme workshop takes place on 27 July and members can register here.
The full list of workshops can be seen below, and more information on fastTrack can be found here.
Stream 1: Introduction to Insurance
I1 – Principles of insurance and insurance law - 27 July (JLT) Register here
Indemnity and proximate cause and their operation on insurance policies
The law of agency and the relationship of insurance buyers with intermediaries
Insurance Act 2015 and the practical implications for placing insurance
I2 – Insurable risk assessment and analysis - September (XL Catlin)
Understanding loss volatility and deciding risk retention
Cost of capital for risk financing
Scenario modelling to establish loss profiles
Establishing long term liabilities
I3 – Working with the broker and designing an insurance programme - October (Lockton)
Role of brokers, remuneration and conflicts of interest
Handling relationships with key parties
Structure of programmes, bespoke wordings
Design, placement, admin and compliance of programmes
I4 – Working with the underwriter and presenting insurance information - March (TBC)
Development of the disclosure process
Achieving a 'fair presentation of the risk'
Notifying changes in activities and exposure data
Reviewing contract terms and conditions
I5 – The life of a claim - April (BLM)
Benefits of a pre-loss claims handling profile
Evidence gathering and the disclosure process
Role of the lawyer and loss adjustor
Negotiation, settlement, subrogation
Stream 2: Introduction to Risk Management
R1 – Risk management fundamentals. Principles, frameworks and standards - September (TBC)
Principles of risk management and reasons for undertaking RM
Risk management standards and choosing the most appropriate for the business
Developing, disseminating and maintaining a risk management framework
R2 – Risk assessment and analysis - November (Marsh)​
Risk assessment structures and procedures
Anticipating impact of risks on strategy, tactics and operation
Agreeing risk appetite and risk tolerances
R3 – Risk response, treatments and controls - January (QBE)​
Identifying appropriate risk responses
Determining efficiency and effectiveness of risk controls
Risk transfer and the link to insurance
Reviewing business continuity and disaster recovery plans
R4 – Responding to a loss internally - March (Generali)
Business continuity plans
Loss mitigation and increased costs of working and the Economic test
Loss of immediate profits offset against Resultant benefits
Complex loss management plan
R5 – Managing risk in the digital age - May (Zurich)
Business transformation through digital development in within an enterprise
The use of big data and advanced analytics to understand changing risk profiles
The principles of risk management and resilience and how they fit into the digital world