The risk management profession today is barely recognisable from 10 years ago. Risk management teams are no longer isolated functions run by technicians, but a core part of the business and rapidly moving up the boardroom agenda.
The next generation of risk managers will have to take this to another level altogether. The risks businesses face are broader and more complex, and often take the organisation into unchartered territories. The expectations on risk managers to be able to place risk in a business context and add strategic value is growing at a fast pace. 
This leaves today's young risk managers with the prospect of a highly rewarding and diverse career - but they will need the right skillset and knowledge to realise this possibility. This is why Airmic has chosen "different generation, different skills" as the theme for its fastTrack Forum in March.
Among the fastTrack generation - typically risk managers with up to seven years' experience - there is a real awareness about the way the world of risk is changing, and with it there is great ambition - not just on a personal level but for the profession as a whole.
Strategic context
"The world has changed. The old ways of doing business have moved on, and our generation are very much aware of this," says Drew Hart, risk manager at Marriott International, and a member of fastTrack.
"If we want to move on from being part of a back-room function, we will need to improve both our communication skills and our commercial understanding."
Buying insurance is no longer just about finding the cheapest price to buy a policy, it's about putting risk transfer options in a strategic context, he says.
"It's my job to understand the business - to know what its goals are. It's actually one of the most interesting parts of my role - getting the business and the C-Suite engaged to the level required to affect real change. I think in the future all risk managers are going to have to get a lot better at selling the business case."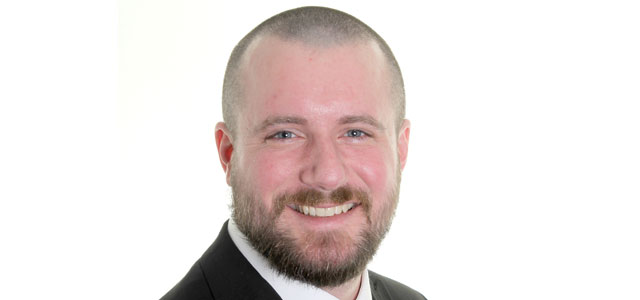 Drew Hart, risk manager, Marriott International
Thirst for knowledge
There is a visible thirst to acquire a broader skillset among younger risk managers. Ask any fastTracker what training they value most, and business skills and soft skills are always top of the list. Airmic is starting to fill this gap with education programmes such as the City Risk Leadership Programme and the Business Excellence Programme.
Meanwhile, next month's fastTrack Forum has sessions on broader business skills such as how to influence change and the negotiation skills required in supply chain management.
The Forum will also throw the spotlight on data analytics and the digital generation: two of the biggest challenges facing risk managers entering the profession today. Risk and insurance are typically data-driven professions, but businesses have been slow to adapt.
This is starting to change. Says Mr Hart: "Historically, the information used in models was fairly basic. Now there's enough information recorded to model future exposures more accurately. Modelling will only become more sophisticated and precise, especially for areas such as reputational risk, supply chain and external risks affecting your consumer base."
BOOK NOW: 2019
fast
Track Forum, 2 April, London
A unique chance for people new to the profession to learn about the subjects vital for success in the modern world.
Highlights include sessions on:
Using risk information to influence the business
From spreadsheets to analytics
Brexit - the role of the risk professional
Unconscious bias
The digital generation
Health and wellbeing
Supply chain and ecosystems
"Social media has become law"
Another challenge will be adapting to a faster world in which risks appear and evolve at a much quicker pace. "Today, corporate reputations can be destroyed in an instant if companies don't take action," comments Mr Hart. "Risk managers have to review things more often and react faster. We have to make the right decision in less time - and to do that we have to be clued up."
Social media and its impact on reputation is a case in point. Reputational risk used to be about a negative event occurring, says Mr Hart. "Now it doesn't have to be an event, it could just be your image on social media or what an influencer has said. What is said on social media has become law - perception is reality."
At Marriott, social media is viewed as a commercial opportunity, with the "Instagram generation" opening up a new customer base which prioritises "experiences". For example, engaging the right influencers is a core part of the company's marketing strategy.
But with any new opportunity comes new risks, and the complex, far-reaching and often brutal online world is riddled with potential pitfalls.
"You have to get it right," says Mr Hart. "We have to look at the risk aspect of influencers, including their insurance and whether an indemnity will even be realistically enforceable. These are individuals rather than companies so obviously won't have the same knowledge of risk management or insurance"
So what does the future risk team look like? While the core skillset will not change, teams will need risk managers with strong business skills, the ability to communicate and persuade, and a sophisticated understanding of how data analytics can link risk to business objectives.
And there's one more thing, says Mr Hart: imagination. "There's no handbook yet for many of the risks we face and how best to use the data becoming available. We are going to need a lot of imagination to find the best way forward."