Airmic chief executive John Ludlow has called on insurers to "transform" their business models to meet the changing needs of businesses. Writing in a Telegraph special report hosted by Business Reporter, he said that the value in today's business models is based upon more complex and vulnerable assets than in the past, and that the insurance industry has "struggled to keep pace" with this shift.
"The changes we are witnessing to business models are not incremental, they are fundamental - and the response from the insurance industry must be equally so," Mr Ludlow wrote. "A radical change in approach is needed: one that takes the industry to a new place".
Mr Ludlow noted that the shift in focus from physical assets such as property and stock, to intangible assets such as brand and data capability, is "creating a headache for the insurance market". In particular, he argued that insurers and brokers must take a broader approach to risk management which moves insurance away from pure risk transfer if they are to remain relevant to tomorrow's businesses.
In this world, the article explains, insurers and brokers will work much closer with businesses to improve their understanding and management of intangible assets, and to mitigate potential threats. "Risk transfer will remain important, but it will be supplemented by 'add ons' such as risk advisory and modelling services tailored to business needs before and after a threat has emerged."
The article acknowledged that this is starting to happen with some insurers offering customers value-added service solutions such as data breach recovery and crisis response in the event of a cyber-attack, but that there is a "long way to go".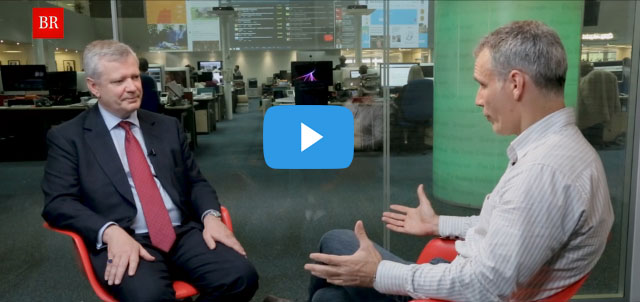 Watch John Ludlow's interview with Business Reporter
Worrying evidence for insurers
Mr Ludlow's views were echoed by Lloyd's chairman Bruce Carnegie-Brown, speaking to an audience of senior Airmic members at the association's LAB Forum last month. In one of his first speeches as chairman, he said insurers need to "close the innovation gap" and "adopt new ways of working".
Citing Airmic's joint report with AXA Corporate Solutions, Is the Insurance Market Fit for the Future?, he said it was "worrying" that for reputation loss and brand damage, nearly half of insurance buyers surveyed by Airmic plan to reduce or retain the risk, and only 3% see a role for the insurance industry.
Mr Carnegie-Brown argued: "The sector needs to shift from a transaction-driven model to a partnership model where long-term relationships are established between insurers, brokers and risk managers." He added that risk transfer alone "is too simplistic for threats such as cyber where the complexity of the risk requires an enterprise-wide response."
Member demand
The need for the insurance industry to find solutions for new and intangible risks has been argued by Airmic for several years, with Airmic members consistently voicing their concerns about a perceived lack of innovation. However, until recently, the debate has focused predominantly on the need for improved processes, use of technology in the claims environment and product innovation, rather than insurers and brokers adopting a broader and embedded risk management role.
A qualitative survey of a cross section of Airmic members conducted in spring this year showed clear support for this approach. One member commented that insurers should "focus less on transactions and more on risk understanding". The member explained: "Broker sidecars, insurer capacity, pricing generally has become the main focus of the insurance industry to the detriment of all sides in my view."
Many respondents have yet to be convinced about the role of risk transfer in protecting intangible assets but said companies are looking for alternative support: "Insurance may not be the most appropriate response to manage risks to intangible assets…[but] organisations need tools techniques and training to understand the magnitude of these risks, assess the potential impacts and consider their appetite."
Similarly, one member commented: "I don't believe the insurance market can really do 'reputational' risk insurance but can do better products around other concerns which lead to reputational risk - for example, non-damage BI, wider cyber coverage and the support of experts in the event of a claim so insureds have the best possible advice to minimise the risk of reputational damage."
Organisations must play their part
In an interview that accompanies his article, Mr Ludlow noted that businesses and insurance buyers must also do more to understand their own assets. "Ultimately if you don't manage these new and intangible assets, it's very difficult to get them insured."
He explained: "If you can't, in a coherent way, describe the value of them, how you manage them, what are the vulnerabilities, what are the likely scenarios of loss and what that might cost, it's very difficult to then have a coherent conversation with an insurer."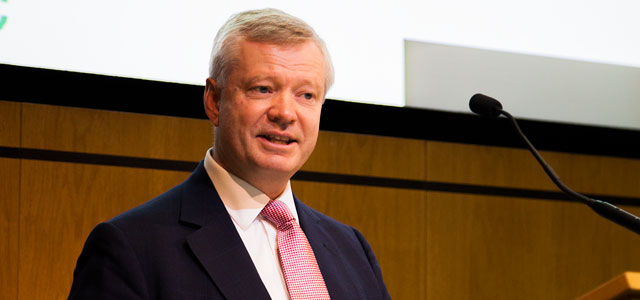 John Ludlow - CEO, Airmic, speaking at the Airmic LAB Forum
Mr Ludlow called for greater collaboration: "The challenge is to join everyone together - boardroom directors, senior managers and risk managers need to work with brokers and insurers to pool their knowledge," he said. "Insurers need to share their expertise in risk at a macro-economic level, and businesses need to share their understanding of how these risks are materialising at a micro-economic level."
London has long been the front runner in insurance and global business in terms of excellence and innovation. It is Airmic's view that the Brexit process is a timely reminder that this should not be taken for granted. Mr Ludlow added: "If we are doing business the way we did three years ago we are probably doing it wrong. We need to embrace change and work better together."
Click here to read Mr Ludlow's article and to watch his interview in full.