The issue of risk is of growing importance to businesses, and risk managers have arguably never had a more important role to play within their organisations. But perhaps of increasing concern is that research we've recently undertaken has revealed that most risk managers still struggle to communicate with their CEOs, and subsequently articulate the value they bring to their organisations.
In conjunction with Airmic, JLT Specialty conducted a survey amongst risk managers within UK businesses which revealed that 82% believe the value of risk management to their company will rise in the next three years. But surprisingly, almost half (47%) said they found it hard to express what they do, with 39% saying they struggled to explain how insurance helps their company to meet its goals and protect its balance sheet.
Competition: can you crack the C-Suite code?
In keeping with the theme of elevating risk, JLT Speciality is running a competition for the chance to win a Bose SoundLink Revolve + Bluetooth speaker and a pair of Bose Quiet Comfort 25 Acoustic Noise Cancelling headphones. 
To enter, see if you can unravel the series of codes included in its online magazine Risk Specialist, starting with the word search on page three. The competition is now open and the closing date for entries is Wednesday 20 September 2017. 
This is unfortunate as risk managers play an important role in helping CEOs and CFOs understand the strategic role that insurance can play in helping meet corporate objectives. Better articulating this could help the C-Suite more effectively understand the value risk managers bring to their organisation, which could lead to greater acknowledgement, potentially bigger budgets, and more involvement in key decisions and greater latitude to explore strategic ideas such as forming captives.
Let's face it, insurance can be a very dull subject with many CFOs still seeing it as a frustrating product with inconsistencies and a cost. Many risk managers find it challenging to articulate the value and importance of insurance, and one of the first steps they have to tackle is to make the complex simple, and speak in a language that makes sense to people who aren't experts in insurance.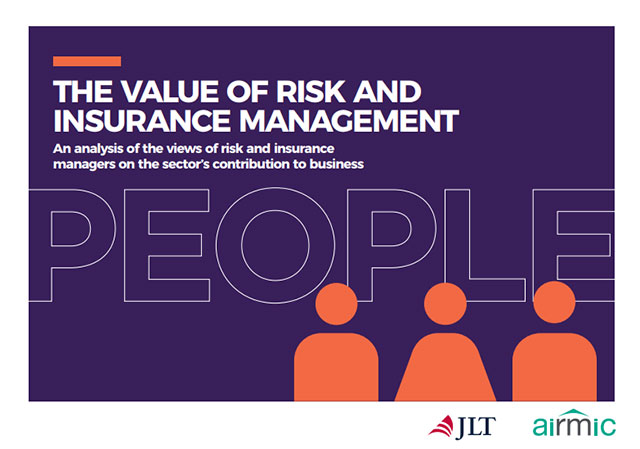 Download JLTs 'The value of risk and insurance management' report here.
So where do they start?
Firstly, risk managers need to learn to be "multilingual" and tailor their language to each stakeholder's particular objectives, whist also aligning the risk and insurance function to the company's overall strategic goals. For example, the finance department may be interested in balance sheet efficiencies, joint venture partners may be more interested in trust and transparency, while business users might want to know how certain coverages can help them overcome operational risks and challenges.
Marketing or PR teams can be effective in helping risk managers promote their message and elevate their function internally. Requesting a marketing budget to create an internal "brand" will really help get their message across, and initiatives such as competitions, reports or a blog can raise the profile of insurance internally, and make it more interesting, relevant and strategic. Creating an insurance intranet is also another good way of building a brand internally. Simply keeping people informed can raise insurance's profile within the organisation and help insurers get comfortable with the culture of the company.
Risk managers also need to look at the existing relationship they have with their insurer as these can deeply affect the value risk managers can bring to their organisations. A good relationship will have a direct impact on service, pricing and the terms and conditions of cover, as well as the likelihood of full and timely claims responses.
Risk managers talk to their insurers about the usual things - limits, deductibles, losses, exposures and perils, but how many take a copy of their company's annual report or CEO statement to the meeting? Better still, they should look to invite senior management to these meetings. Allowing CEOs and CFOs to meet their insurance providers and talk about their business, strategy and risk will quickly turn a commodity purchase into a relationship.
Risk managers also need to think about measuring their success in order to clearly demonstrate the value they bring to their organisations. One effective way to do this is to consider engaging an independent broker to conduct a 360-degree study of their engagement with internal and external stakeholders, and presenting the findings to their boards in language they understand.
Demonstrating the hard financial benefits these relationships bring, and that insurance can play not just a transactional but a strategic role in helping meet corporate objectives, will really grab the attention of the C-suite. Not only that, but it will also help senior managers better understand the value risk managers add to their organisation – which will really help propel them to the next level.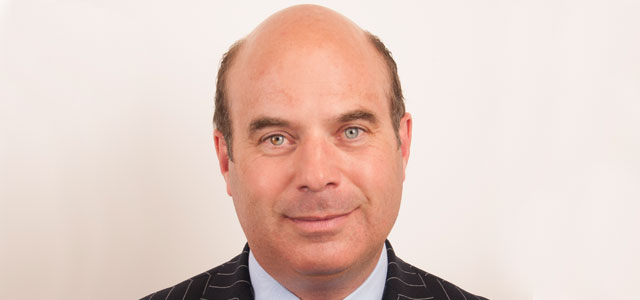 Hamish Roberts is business development director at JLT Specialty. To read the full report, download The value of risk and insurance management, a joint report by Airmic and JLT Specialty. This was part of Airmic's A Profession in Transformation project based on an in depth survey of its membership. The full findings can be downloaded here.