Future risk leaders cannot rely on technical skills alone and must ensure they actively broaden their skillset in order to succeed, according to delegates at Airmic's first ever Risk Leadership Programme, which began last month.
The one year course, run by City Business School, is targeted at ambitious senior risk professionals looking to take their career to the next level. It aims to develop the delegates' leadership skills, hone their ability to think and communicate strategically, and broaden their business acumen.
"The way the risk profession is changing, if you can't translate your technical background to the decision-making table, then risk management will be left out of the conversation," according to one delegate, Jonathan Blackhurst, head of risk management at Capita. "This sort of training can be a life-saver for a risk manager's career development and is hopefully the direction the profession as a whole is moving in."
Places now open for Airmic's 2018 Risk Leadership Programme!
Do you aspire to be in the next generation of risk leaders? Are you looking to develop your non-technical skills to make the leap from risk technician to strategic influencer?
Airmic's flagship 2018 Risk Leadership Programme, taught by City Business School, is now open for applicants!
The objective is to provide Airmic's high fliers with the capability to take on risk leadership roles. The twelve month programme will provide its members with bespoke training, mentoring and personal development to move their career to the next level.
For more information, click here.
"Risk management is a mix of science and art"
Georgina Wainwright, research and development manager at Airmic and also a participant on the course, agrees. "Some risk roles are certainly threatened. Risk management is a mix of science and art. As artificial intelligence and data analytics take over the 'science', the 'art' becomes ever more important. This means going beyond risk registers and insurance purchase, and learning the skills a computer can't replace - in other words judgement, analysis and communication. That is at the heart of this course."
Most of the delegates have 10-15 years' risk management experience and are typically looking to make the move from senior risk manager to a leadership role. Mr Blackhurst, for example, reports into the head of risk and compliance. "I have access to the decision making in the business, but I don't always feel comfortable in those environments. My aim for this course is to close that gap; it could make a huge difference to my role."
"As a profession we are still stuck in our bubble"
Historically, the risk profession has attracted professionals with a strong technical background and quantitative skills. While these remain important tools for any risk manager, it has led to a tendency for risk departments to operate in a silo and is increasingly considered inadequate for the risk needs of a modern business.
Evidence suggests this is changing, as demonstrated by the Airmic members on the Risk Leadership Programme: "There is only so much a spreadsheet can tell you," says Karla Cruickshanks, risk and business continuity manager at DLA Piper. "In my experience, only by talking to people, being curious, understanding the business, can you really understand the risk. This is the aspect of risk management that I love, but as a profession, we definitely need to develop in this area."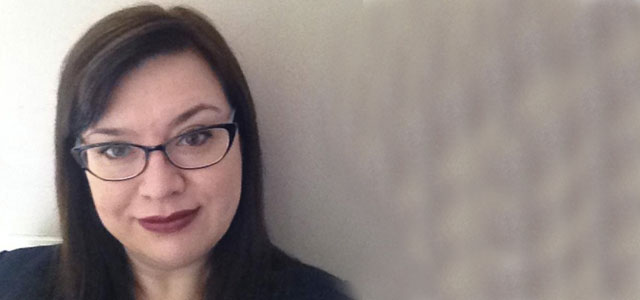 Karla Cruickshanks - risk and business continuity manager, DLA Piper
She adds: "Everyone on the leadership course is dynamic and keen to broaden their perspective. I think this approach is working its way through the profession, but we still have a tendency to be stuck in our own bubbles."
"It forces you to self-reflect and understand your own skills"
The Risk Leadership Course is currently the only one of its kind in the UK. One of its distinguishing features is the bespoke nature of the content. "This is not just another workshop," says Mrs Wainwright. "It's designed to support individuals on a personal level - it is tailored to each delegates' own needs."
For example, each participant is assigned a mentor based on their personal criteria. They will also undergo "360 degree feedback" by business coaching experts Purely People - a hard hitting assessment based on a confidential questionnaire conducted by colleagues, line managers and direct reports. Each delegate sees how other people view their performance at work and receives a 90 minute personal analysis session to discuss their results.
"It is a course that is designed to further both your professional and personal development, and that was one of the aspects that appealed to me," agrees Ms Cruickshanks of DLA Piper. "It forces you to self-reflect and understand your own strengths and weaknesses as a professional. As a group, we are all at a threshold in our careers, so this is really helpful for making the next career decisions."
The first course is still in its infancy but, according to Mrs Wainwright, it has received exceptional feedback from delegates so far: "There is a real buzz around it, the group is very excited," she says. And as Mr Blackhurst reflects: "Everyone, whether it's FERMA, business schools or consultants, has been saying the risk profession has a skills gap to plug, so it's good to see Airmic taking the lead on this issue."