Airmic has launched a major new study to determine what resilience looks like in a digitally-transformed business world, and is inviting members to learn more about the project at the annual conference in Birmingham this month.
According to the association, the digital revolution is fundamentally altering the ways in which organisations develop and execute strategy, which will impact business models and their approach to risk and resilience.
Julia Graham, Airmic's technical director and deputy CEO who is leading the project, said: "The digital revolution is moving at a lightning speed and will not only alter the risks our members have to manage, but also the way they have to manage them. At the moment, we - Airmic and the business world as a whole - do not fully understand this process so this project is about taking a leading role in the debate."
According to Airmic, several leading studies have highlighted the speed and disruptive nature of the digital revolution. KPMG's Now or never: 2016 CEO outlook, for example, warns: "The speed of change will be, quite literally, inhuman, as the advancement of data and analytics and cognitive and machine learning drive forward change more quickly than humans alone could ever achieve." 
Airmic's study, Roads to Revolution, will be conducted jointly with City Business School and published in 2018. It will build upon Airmic's ground-breaking research, Roads to Ruin (2011), which analysed the common underlying causes of corporate failures, and Roads to Resilience (2014), which analysed the common underlying features of resilient businesses.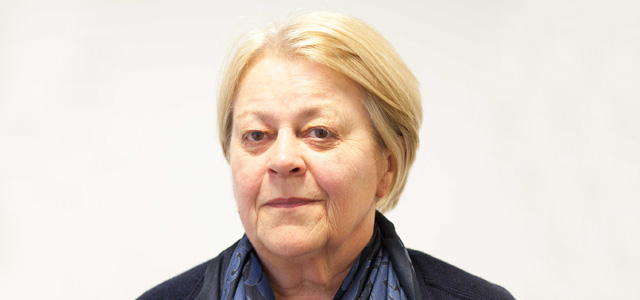 Julia Graham, deputy CEO and technical director, Airmic
"Our previous research established what good and bad looked like in terms of organisational resilience, but little is understood about how this will be affected by the current wave of technological advancement," Graham said. "Through case-studies, focus groups and academic analysis, we will shed light on how organisations are transforming their business models and cultures to ensure resilience and growth in the digital age."
Airmic members will have the opportunity to hear more about the project and to debate and contribute their views at one of the Wednesday seminars at the annual conference. The seminar will be led by Gianvito Lanzolla, professor of strategy at City Business School, who is leading the academic research. Members can register for seminar S4 - The Revolution has Started! - by following this link.
Have you registered for a conference seminar?
It's not too late to choose from the following four seminars which take place Wednesday 14 June 10am-11am.
S1 Complex claims - what risk managers should know
S2 Managing corporate culture - a framework for risk managers
S3 Transforming risk and insurance for the future
S4 The Revolution has started!
For more information on seminars, click here.