The biggest-ever Airmic conference opens in Harrogate on Monday June 6, with well over 1,000 people expected to attend. Entitled 'New Frontiers in Risk', the event is long established as the most important risk gathering in the UK.
After the welcoming speeches, the conference gets off to a dramatic opening with a simulated cyber-attack based on a real event co-ordinated by two leading experts, Professor Dr Marco Gercke, director of the Cybercrime Research Institute and Peter Hacker, partner at Distinction Global.
This interactive session will involve a panel of four risk managers and a law firm partner. Decisions will be taken in real time, and we will see how events unfold and how things might have been handled differently. The aim is to examine threat awareness, linked to mitigation, risk control and stress testing. It will also look at the role of insurance.
Since we now know that cyberisk is the top – perhaps even dominant – concern of members, the organisers have certainly got the topic right.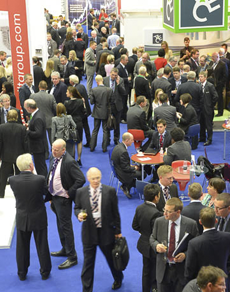 After that, there is 'something for everyone choice' in the of seminars and workshops – nearly 40 in total. The subjects reflect the changing risk landscape and priorities of the membership. The Insurance Act is well represented, as you might expect, since it goes live in August. Not so long ago the 'Internet of Things', drones and telematics would have meant little or nothing to risk managers; this year they will be discussed in detail during three of the break-out sessions.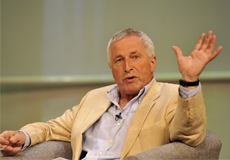 Jonathan Dimbleby, who made an excellent job of chairing the Insurance Forum, is back again this year. He will be quizzing leading insurance executives about the state of the market, with plenty of scope for members to take part from the floor.
The exhibition – now fully recognised as an attraction in its own right – is bigger than ever. And there is an enormous array of social occasions, many of them organised by partner organisations, including a series of themed lunches on the opening day.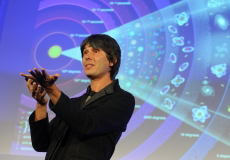 In recent years we have seen a welcome trend towards delegates staying to the end rather than catching an early train home, and this year the programme concludes with possibly the biggest attraction of all, Professor Brian Cox. Tthe TV physicist whose programmes have been watched around the world – has been credited with making complex scientific topics accessible to millions. People who have heard him talk in public described him as 'unmissable'.
Finally, a word about the location. Manchester, Birmingham, Liverpool, Bournemouth and Brighton are all impressive and lively places, but has there ever been a more attractive venue for an Airmic event than Harrogate? Beauty is in the eye of the beholder, of course, but the town and its surrounding are popular tourist destinations for a good reason.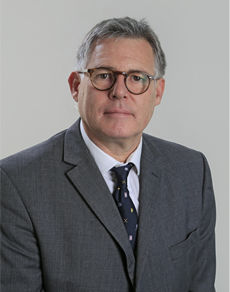 A welcome from the Airmic Chair
In all the years I have been coming to Airmic conferences they seem to get bigger and better every year. I am confident Harrogate will be no exception.
The organisers have put together a tremendous programme of plenary speakers, workshops and break-out sessions, there are more social occasions than I can ever remember and we certainly have the biggest exhibition of all time.
Above all, these events are about the delegates. Mixing with your peer group and exchanging ideas – sometimes over a glass or two -  is an invaluable part of coming to an Airmic conference. There is no other occasion in the UK that comes even close in terms of bringing together risk and insurance managers and their business partners.
I look forward to meeting you there, and hope you have a very enjoyable and informative three days.
Patrick Smith
Airmic Chair