Business continuity planning is a vital foundation to building resilience to natural catastrophes, climate change and extreme weather. Millions of Americans are accustomed to the need to batten down the hatches against natural perils, from Florida hurricanes and Midwest tornadoes to the wildfires and earthquakes in California.
Texas has received its fair share in recent years. The US state is accustomed to tornadoes, storms, wildfires and even floods. Only a few years have passed since Hurricane Harvey caused severe flooding in 2017 – catching out many risk managers and insurance companies in the process.
The latest extreme weather event to befall Texas was a winter storm in February, which left at least 21 people dead and caused power outages and burst pipes that left five million Texans without power in homes and businesses. The storm is being linked to shifting climate trends in the region creating unusual weather patterns.
Caught unprepared
The ripples of this business continuity failure has hit and will continue to affect organisations not just in Texas or even the US Midwest but countrywide and globally.
The blackout hit a Dallas-based IBM data centre, causing California's Medicaid Management Information System and Medi-Cal websites to go down temporarily, particularly concerning during the Covid-19 pandemic.
Internationally, smartphone maker Samsung suffered disruption to its Austin-based microchip plant during the outage, having to shift its onus to another production facility in Taiwan, to avoid supply chain disruption globally.
"For potential emerging risks like this, you need to scan the horizon and use metrics and deploy triggers that will help identify when something is about to go wrong. At a board level reporting mechanisms need to inform the board how serious an emerging situation might be".
The right preparations could have allowed resources to be deployed in advance – such as using backup generators or water supplies – to boost resilience, Graham notes.
"It was left too late to move those things in, so when the storm hit, the communications links went down and vehicles became bogged down in snow, limiting their response," she added.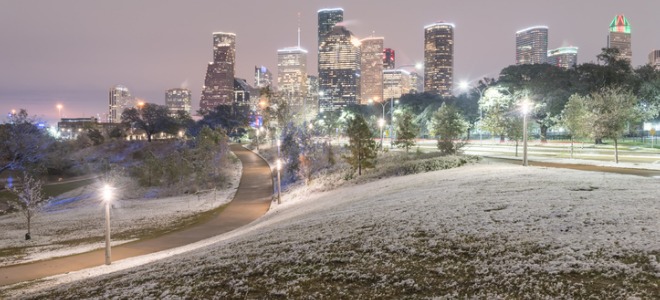 D&O fallout
Lawmakers have already expressed their views toward the Electric Reliability Council of Texas (ERCOT), which manages 90% of the state's power grid. ERCOT's chairman, vice chairman and several other directors have since resigned.
Governor Greg Abbott has indicated he holds the state body responsible for not taking the winter storm seriously, telling a State Senate committee hearing: "They downplayed the severity of it, at the same time telling me and the public that they were fully prepared for it…Texas suffered last week in ways they shouldn't have to suffer."
Ordinary Texans have paid the price  for this lack of preparedness. Among the victims, an eleven-year-old child died of hypothermia in a mobile home that had lost power. The family already have an action lodged against ERCOT and Entergy Corporation. The $100m lawsuit alleges the power providers "put profits over the welfare of people".
The tragedy will put pressure on the directors' and officers' liability (D&O) policies of the entities involved, with broader lessons for organisations elsewhere, and their board members and senior management.
"Lawsuits are coming against boards of directors. Energy firms look increasingly vulnerable, and most of the D&O coverage will be rapidly eaten up meeting legal defence costs," says Graham.
The pandemic has shown that when unlikely events hit, they are particularly catastrophic when insufficient business continuity preparedness is in place. Jurisdictions more accustomed to extreme weather events are understandably better prepared.
"When there's a hurricane in the Caribbean, people tend to act nimbly because it's so much more expected – the loss adjusters can be in place even before the storm hits," Graham says. "But just because an event is unusual doesn't mean you don't need warning signals and initiate plans to act decisively when those signals are triggered."