Incoming chairman Paul Goulding hailed the "next phase of Airmic's development" as he welcomed the association's new chief executive John Ludlow, who will officially take office at the association's annual general meeting in Birmingham on 13 June. 
Speaking ahead of the transition, Goulding said: "On behalf of the board, I would like to extend the warmest of welcomes to John as he takes up his position as chief executive of Airmic. I have worked with John on the board for some years, so I can say with confidence that his passion for risk management is second to none."
Ludlow is a former senior deputy chair of Airmic and has over 15 years' experience in senior risk management positions, most recently at InterContinental Hotels Group where he was SVP global risk management. Goulding said Ludlow's first-hand experience in the field of risk management would be a great asset to the association:
"The risk management world is changing in fundamental ways. Risk managers can no longer just be technicians, they have to be strategic players which requires a new way of thinking. This is not an easy shift but, having pioneered this approach in his own career as a risk professional,  John is perfectly placed to guide and represent our members in this new world. All of us at Airmic are very much looking forward to working with him."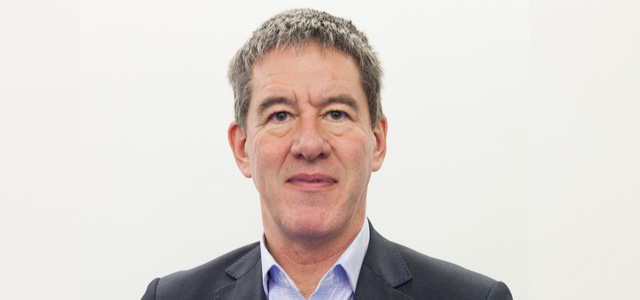 Paul Goulding, incoming Airmic chairman
Ludlow will take over from John Hurrell who announced his decision to step down in January this year, after nine years as chief executive. Hurrell said in an interview this month that Ludlow's appointment demonstrated how far the association has come, saying: "The fact that we could attract such a high profile person as John is a testament to the Airmic brand." Ludlow will address Airmic members in the final plenary session at the annual conference this month.