Risk managers need to change the way they think if they are to take the profession to the next level, John Ludlow told conference delegates in his first speech as CEO of the association. On the final day in Birmingham, he said that amid dizzying global uncertainty, there are huge opportunities for the risk profession as business leaders look to them for help.
"The risk manager is no longer seen as the person that just says 'no' or is just the 'fire extinguisher in the corner of the room,'" Ludlow said. "So we as a risk community need to work together and make sure we are equipped to seize the opportunity that this presents…We need to think as business leaders, we need to talk like business leaders, behave like business leaders and align our message to the broader business agenda."
Closer partnerships with other business functions will be key to achieving this, Ludlow stated. He urged risk managers to, "as a matter of urgent priority", collaborate with colleagues in IT, HR and other areas related to emerging risks.
Turning to the insurance industry, Airmic's new chief executive noted that the industry is "struggling to hold its own" in the challenge to find solutions for intangible risks, but argued that this is a vital area of common ground for policyholders, brokers and insurers. "More needs to be done by all players, including Airmic and its members. We're all in this together - and together we will succeed. But it won't be easy."
Developing the theme of closer relationships between risk managers and the insurance industry, he argued that the blurring in the distinction between risk and insurance is to be welcomed:
"Insurance is central to risk mitigation, and a true understanding of risk is central to effective insurance buying. This is the guiding principal enshrined in the Insurance Act. When we all work well together, insurance programmes can justify to the rest of the business the cost of progressive risk management."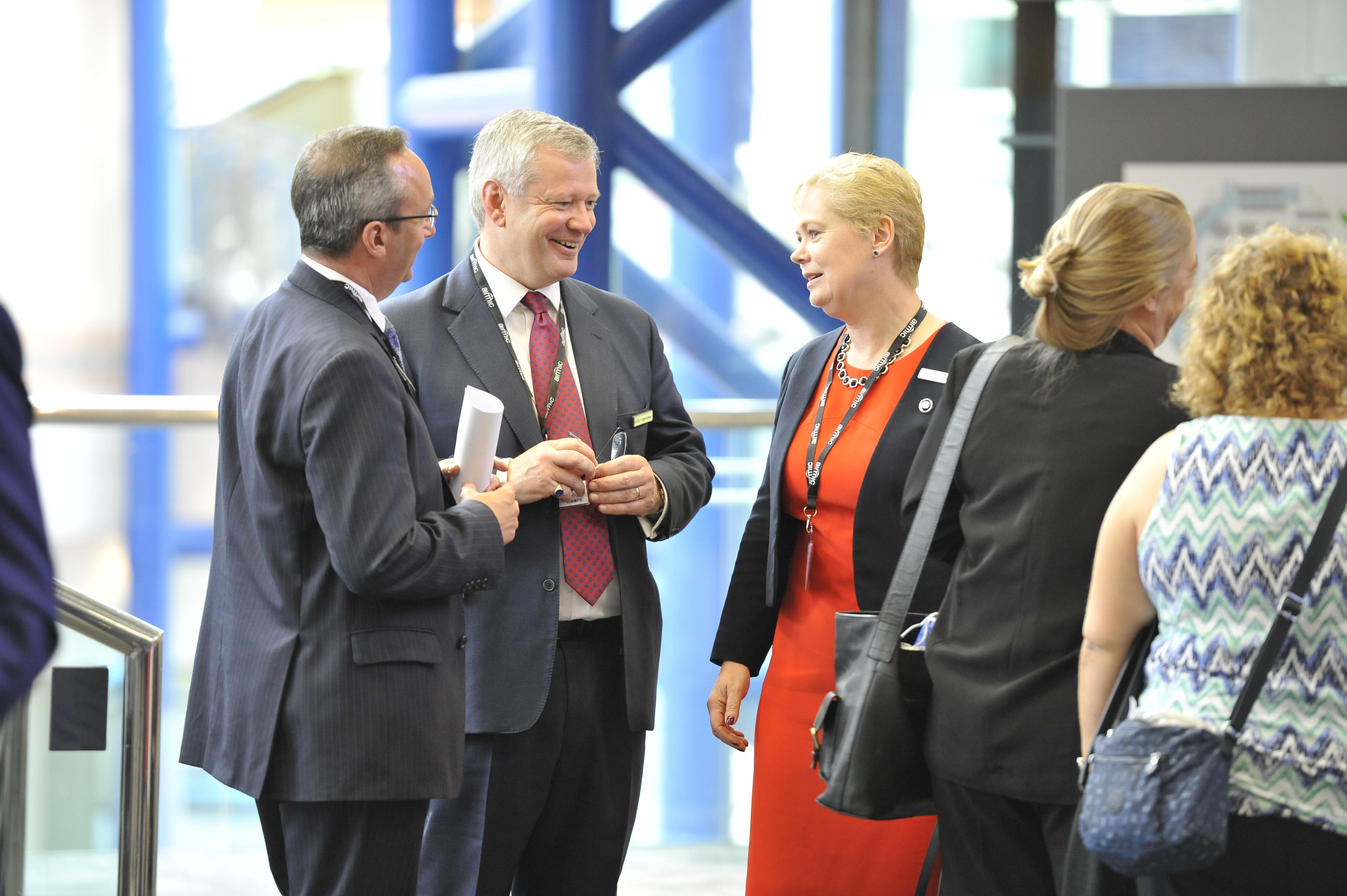 John Ludlow officially took over as chief executive of the association at the annual general meeting on Tuesday 13 June, succeeding John Hurrell who had been chief executive for nine years. Ludlow paid tribute to Hurrell for "transforming" the association, and said he was "humbled" to be taking up his "dream job."
Ludlow plans to spend the summer consulting with Airmic members and its stakeholders in the insurance and broker market. He urged all present at the conference to share their views with him in the coming months. "Please let me know what you like or don't like about this association, what you would like to see more or less of. All ideas are welcome!"