Clive Clarke, Airmic's chairman, commented: "We are delighted to welcome John as the next chief executive. John has a fantastic record as a risk professional and is extremely well-regarded within the risk management community. Having worked closely with Airmic for years, he not only understands the needs of our members, but also has the experience and vision to continue the excellent progress made under John Hurrell's pioneering leadership."
He added: "The role of the risk manager is undergoing transformation, and John is the right person to support and promote our members in these fast-changing times."
Ludlow said he was "delighted" to be offered the opportunity to build upon Airmic's success: "Airmic plays a vital and hugely influential leadership role in the risk management profession and wider insurance market and it will be an absolute honour to represent and serve its members in what are both challenging and exciting times.
"As the business world continues to evolve, so must risk and insurance management and I'm looking forward to working with Airmic's board and secretariat to champion the risk management profession with business leaders, while working with the insurance market to find new solutions for tomorrow's challenges, and helping members develop the strategic and soft skills that will maximise their influence."
John Ludlow career highlights
Director at Airmic, 2012-present, including senior deputy chairman, 2015/16.
Senior risk management advisor, 2015-2017.
Director at the Institute of Risk Management (IRM).
SVP global risk management at InterContinental Hotels Group (IHG), 2007-2015.
Certified Fellow of the Institute of Risk Management
Previously, Ludlow was SVP and head of global risk management at InterContinental Hotels Group (IHG) where he established a successful track record with 15 years in risk management leadership roles. This was preceded by 15 years of senior operational leadership roles in hotels, restaurants and pubs. He is a Certified Fellow of the Institute of Risk Management and visiting fellow at Oxford Brookes University School of Hospitality Management.
Ludlow will take over from John Hurrell who announced his decision to step down in January this year, after nine years as chief executive. Under Hurrell's leadership, Airmic has grown in influence both in the risk and insurance markets and in the wider businesses community. During his period in office, Airmic has published several pieces of ground-breaking research, including Roads to Ruin and Roads to Resilience and has successfully promoted new ways to conduct insurance business. Hurrell was also instrumental in working with the insurance market to achieve the Insurance Act 2015, as recognised at the CIR Commercial Insurance Awards last month.
Hurrell stated: "I have loved my time at Airmic and I'm very pleased that the association will be going forward under such an excellent new leader. John Ludlow is an outstanding professional who is passionate about risk management. Airmic will be in very good hands."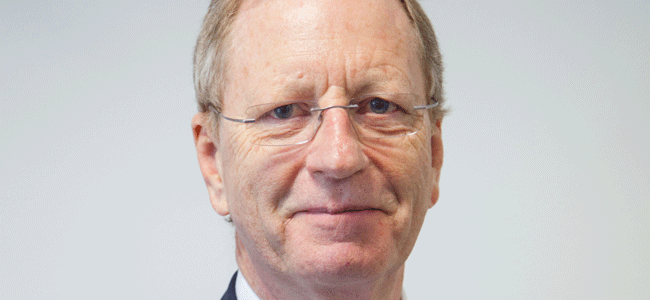 John Hurrell: "I have loved my time at Airmic"