International Women's Day is a global day celebrating the social, economic, cultural and political achievements of women. Significant activity takes place worldwide as groups come together to celebrate women's achievements or rally for women's equality. 
The pandemic has posed new challenges for gender equality, and by many metrics, made existing problems much worse.
"Existing gender inequality means that the challenges caused by the outbreak are affecting men and women differently," says the Fawcett Society, a UK membership charity campaigning for gender equality.
"With schools and nurseries partially open, it is women who are taking on most of the unpaid care work, reducing their hours or giving up paid work, turning the clock back on gender equality," the charity says.
More than seven in 10 women who applied for furlough after the latest school closures had their requests turned down, according to a TUC survey published in January, and nine in 10 women had experienced higher levels of anxiety and stress levels during the latest lockdown.
"Many women are on the frontline, delivering essential services, usually the lowest paid or in insecure work. Many women will be trapped in their homes, self-isolating with an abusive partner. It's women who are also more likely to care for older or disabled relatives and neighbours," the charity adds," the Fawcett Society adds.
2021's International Women's Day was themed "Choose to challenge: A challenged world is an alert world. And from challenge comes change". Events in its support continued after the day itself - including an Airmic LIVE webinar in March to focus minds on the issues facing women, and what the risk and insurance profession can do to improve matters.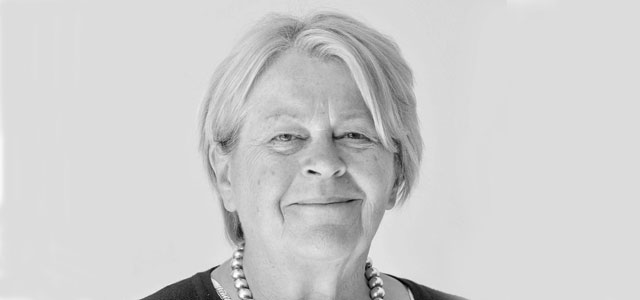 Julia Graham, CEO, Airmic
Airmic's new CEO, Julia Graham, hosted a panel of senior industry executives, to discuss the ongoing mission to help forge a gender equal world. Glenn Ellis, Airmic board member and diversity and inclusion ambassador, also took part.
Discussion included progress towards reducing the male-female pay gap, to continue to drive flexible working culture, and increase the number of women in senior roles within the risk and insurance profession.
Coronavirus is widely acknowledged to have had a detrimental effect on societal equality between the sexes. There are two "killer stats", highlighted Sian Fisher, CEO, Chartered Insurance Institute (CII), among the myriad data from 2020 published from the Office of National Statistics. The CII has its own initiative "Insuring Women's Futures", including an impact report into the consequences for women from Covid-19.
"In today's society, fifty years after equal pay legislation was introduced in this country, men's average lifetime earnings are still 80% more than women's through the life  course," said Fisher. "Unsurprisingly therefore, men's pension pots, at retirement age of 65, are five times that of women."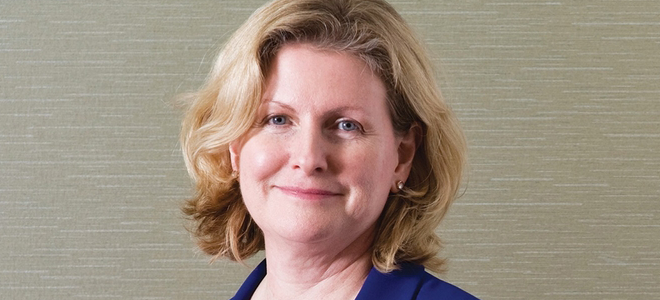 Sian Fisher, CEO, CII
But why is this? There are a few major factors in particular that contribute to this difference in financial resilience, Fisher suggested.
"The first is that women make economically challenging decisions about careers and skills development. The second, which is not analysed enough, is that women's life journeys and careers are interrupted on the whole by caring responsibilities, many of which are not financially valued or given recompense in society.
"Then of course in today's world there are breakups, divorces and separations and the issue of resilience to these," she continued, noting a rise in divorces and separations recorded during the past year, as well as an increase in reports of domestic abuse.
"One further thing which shocked us when we looked at the ONS data in the research, is there is quite an impact on women's average financial lives through the effect of economic abuse and violence against women, which is getting a lot of attention at the moment," said Fisher.
The numbers make for disturbing reading. "Women may not now achieve pay and earnings parity for at least 90 years, meaning that pensions parity for women could be as late as 2160," she added.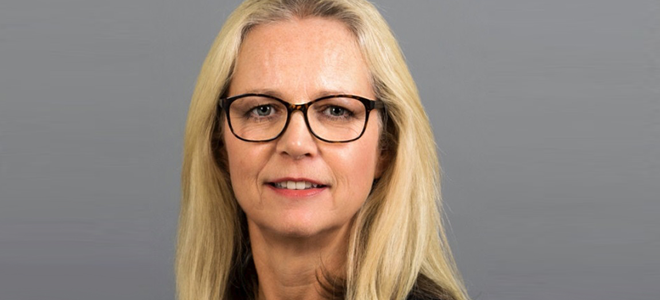 Jane Hayes, underwriting director, Lloyd's Market Association
Efforts in the insurance sector to see more women promoted to the uppermost rungs of corporate structures have not led to enough change, and the Lloyd's market has fallen short in recent years, emphasised Jane Hayes, underwriting director, Lloyd's Market Association.
Targets to increase gender diversity among Lloyd's managing agents include a 20% target for women's share of boards and executive committees, and a 35% target for women in leadership roles, which sat at 29% at the end of 2020, according to Hayes, while the efforts of many Lloyd's managing agents fall far shorter.
 "Twelve firms within Lloyd's have all-male boards, and twelve firms within Lloyd's, although not necessarily the same 12, have an all-male executive," said Hayes. "Seven firms have all male boards and all male executives. One firm has an all-male board, an all-male executive, and all-male direct reports of the executives."
Setting stressed targets is good for the market, "focusing hearts and minds at the problem, she suggested.
Much progress to date has come in the form of non-executive appointments to boards. This is an unsatisfactory shortcut rather than addressing much deeper cultural problems, she stressed.
"Boards have been able to tick the diversity box," Hayes said. "The problem is how to bring talent through the organisation into executive positions so they can be executive members of the board and the exec committee."
To prove this point, she noted at graduate level the industry's is roughly 50:50, with slightly more women employed than men, but that the female demographic shrinks to just 10% by the time exec-level promotions are appointed. But why is this?
To some extent, the climb to senior management coincides with the point in many women's careers where they face dilemmas for how to juggle competing responsibilities – led, historically, by childcare – exacerbated by gender norms and inflexible working cultures that have led men to keep working and women to put careers on hold.
However, there is more to it than this, Hayes suggested, with women not given – whether knowingly or not – equal opportunities to step up. Corporate culture remains, primarily, masculine, she noted, with less credit given to the benefits of a more feminine leadership style.
"I do believe there is a significant unconscious or possibly in some cases conscious bias on talent acceleration. There is a performance tax on women; they need to be demonstrably better to be considered for senior roles," she said.
"There's a perception issue that an inexperienced man can step up to a role, but a second perception that women need to demonstrate they can do three of those roles already before they can step into a role similar to the old position," she continued.
Hayes gave advice in line with the gender equality mission at the association.
"It's important we are an ally in the workplace for female colleagues; we have to educate people around bias and unconscious bias that persists through the workplace; we have to call out behaviours when we see them; we have to challenge our colleagues to think broader than their normal mindset and ensure they consider every angle; and we have to promote women through the organisation and bring them up to executive level," she said.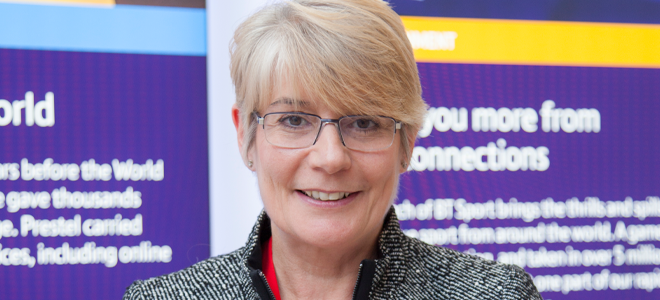 Tracey Skinner, Chair, Airmic
Airmic's chair, Tracey Skinner, had advice of her own that she said she wishes she could have offered to her younger self during the crucial phase of professional women's careers during their mid-30s.
"I would say in everything you do you should proceed until apprehended," said Skinner. "What I mean by that is don't always look for the okay – just get on and get stuff done. I'm not talking about breaking laws or corporate governance, but if you're setting out on a task, don't wait to be told it's great, just do it."
Women should do more to "blow their own trumpet and network widely", she continued, and to learn constructively from mistakes without taking away negativity from previous errors. Similarly, take time to reflect on serious decisions before taking them, she suggested.
"There's rarely a time when I haven't slept on something and haven't come back to it with a slightly different approach to it the next day," Skinner noted.
She urged women to take care of their health and work-life balance, share problems, and ensure they have sufficient support in their personal lives.
"Understand your market worth and demand to be paid it. Stop being grateful that you're allowed to have your career. We are all entitled to the same things. Demand what you're entitled to," said Skinner.
Speaking to Airmic News after the debate, Skinner noted that industry is making greater strides to quantify gender inequality, an essential precursor to effectively addressing the problem itself.
"A lot of organisations are making greater quantification efforts to help ensure women are properly represented at all levels within their staffs. By slicing and dicing the numbers, some organisations have done better than others in moving the dial. However, it's a worry to see there is so much patchiness out there among other organisations," she said.
"What I'm interested to watch in the next year is how many organisations are taking these indices and baking them into procurement processes? When buyers go into the market looking for an insurance partner, for example, in making a broker tender, you may see this on the agenda," Skinner added.
She noted greater pressure on diversity and inclusion within the broader Environmental and Social Governance (ESG) agenda, increasingly a focus for risk managers and board level priorities, as well as external stakeholders, from regulators to investors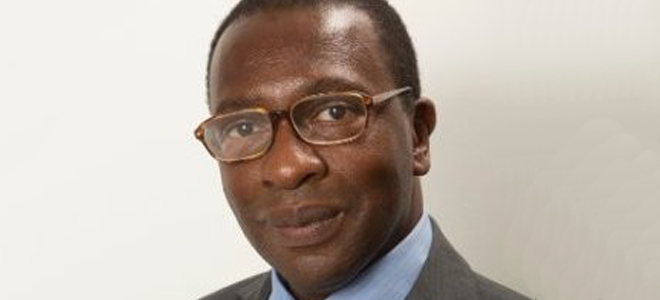 Glenn Ellis, Diversity and Inclusion Ambassador, Airmic
Glenn Ellis, Airmic's diversity and inclusion ambassador, also took part in the webinar debate, highlighting the role the association for risk and insurance professionals can play in driving change.
"I see Airmic in an almost unique position, Ellis said. "There is a lot of talk about the financial benefits of ESG. Airmic's close ties with industry and the positions our members hold mean we have a great opportunity to contribute and help in various D&I initiatives – and gender equality is something on which we can really have an impact."
The emphasis should be on a consistent message aligned with industry best practice, he urged.
"When it comes to the governance in ESG, that is to me where Airmic can make tangible progress with stakeholders, for example in the way we manage events and in learning and development activities," Ellis said.
"Working with our partners, members and other stakeholders to promote ESG is logical and doesn't detract from our main purpose. There is a mountain of data…which demonstrate that good ESG makes good business sense. Longer term investors are looking to companies to not only to have an ESG policy but to demonstrate that policy in practice," he added.