As we head into the festive season in the thick of a general election campaign, it's almost impossible to predict the next twelve days, let alone the next twelve months. Thankfully, the risk profession is the art of being prepared for the future, not predicting the future.
Part of being prepared is understanding and being tuned in to the wider environment in which your business operates. This is one of the subtle yet huge changes the risk profession has seen in the last decade. It is no longer enough to just understand and protect your organisation from risk factors within its own ecosystem. You also have to understand how your organisation may be impacted by a broader and harder-to-define range of factors from local societal trends to global geopolitics.
In light of this, there are three observations I wish to make as we look ahead to 2020.
Changing societal norms
The first is that climate change should be recognised as an immediate business risk for organisations in all sectors. The impact of November's Yorkshire floods on communities and businesses is just one local example of a global problem, but it is a wake-up call for the need to be better prepared for the effects of our changing climate.
Large businesses should become more alert to the indirect risks of the changing climate. The Yorkshire flooding, for example, may have impacted smaller business the most, but many big businesses are dependent on small specialist suppliers, and there is an important lesson here for good supply chain management and 'knowing your risk'.
Equally, it may not be the physical impacts of climate change that have the biggest impact, but societal changes. The climate crisis is having a profound impact on attitudes and norms. Although not new concerns, consumer attitudes to meat consumption, single-use plastics and air travel have evolved considerably even in the past year. Businesses should watch consumer trends closely as they continue to evolve through 2020 and beyond.
The harsh market
Turning to insurance, we are moving into what could be one of the most interesting and challenging renewal seasons for over a decade. Hard markets of the past have typically been price oriented. However, the current market is having a far broader impact, not only affecting price but also deductibles, capacity, the late timing of presentation of renewal terms, and in some cases the complete withdrawal from certain classes of cover or sectors.
The changes have been so notable, that the ability to place insurance with a relevant scope of cover for an affordable price is now on some company risk registers as a risk in itself. That is why Airmic has coined the term "harsh market" to better describe the unique conditions facing businesses today.
This is likely to be a strong theme throughout 2020, and it will demand a more robust approach to risk management - for insurers, brokers and businesses. Insurers will need to work more closely with risk professionals to underwrite more effectively and to reward sophisticated risk management where relevant.
In turn, risk professionals must be better prepared than ever. Understand your risk appetite and prepare the best renewal submission possible, tailored to your business and sector. Share risk management achievements and plans; stick to timescales and demand the same of insurers and brokers. Engage the c-suite, be proactive, and take the lead.   
The year for collaboration
My third point is less an observation, and more of a challenge: we hope 2020 will be the year of collaboration.
Today's risks are increasingly interconnected, unpredictable and fast moving. At our 2019 conference, the industry came together to debate how to respond to these challenges - and it was absolutely clear that greater collaboration, closer ties and the sharing of ideas must be at the heart of our response.
We in the Airmic community - in which we include insurers, brokers, risk services providers and all our other allies in risk - must work together more than ever. Collaboration can take many forms. For our members, it might mean cultivating closer relations with other business functions to take risk out of its silo, or closer relationships with the market
For the market, it may mean bringing a range of other business and customers around the same table to spark genuinely innovative answers to the question of how to protect intangible assets. Or it may mean enhanced communication and data sharing with businesses as the pricing environment turns.
If there's one change we'd like to see in 2020, it would be a shift away from the tripartite relationship between insurer, broker and buyer, towards a "roundtable relationship" which draws in a broader range of perspectives. The insurer, broker and buyer will remain at the heart of the insurance buying process, but the relationship should extend to others such as technology partners, risk consultants, lawyers or the CFO to name a few.
In the new, uncertain world and with the insurance market turning, we all need to understand risk better. This will only be possible by engaging a network of key risk allies across organisations. Risk managers will gain a more robust and more strategic view of their organisation. Meanwhile, insurers will benefit from a better understanding of their clients' needs and more finely tuned underwriting decisions.
2019 has been a volatile and challenging year for businesses in the UK, and 2020 looks set for more of the same. So I return to my first point which is that the art of good risk management is not predicting the future, it is to be prepared.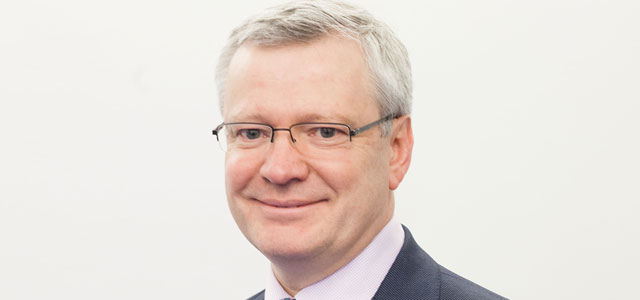 John Ludlow is chief executive of Airmic.