Airmic is to look again at the question of broker conflicts after the annual survey of members found a dramatic leap in those concerned about the issue – 41%, compared to just 8% two years ago. Chief Executive John Hurrell told a briefing for journalists at the annual conference that the association will be looking to review the remuneration guide published in 2009 over the coming twelve months. Airmic is, however, keen to do more homework on the factors behind this finding before jumping to any conclusions. The subject will be high on the agenda of the Insurance Steering Group when it next meets.
Another issue flagged up by the survey is that 44% of members say that claims had been queried on grounds of late notification, up from 28% in 2014. "Insurance buyers' practices are unlikely to have changed much in that time," said deputy CEO Julia Graham. "Claims departments appear to be adopting a new, more challenging approach."
As reported in last month's Airmic News, the three areas of risk that give members the most worry are Cyber causing business interruption (cited by 45.5% of members as a top-three concern), Cyber causing loss or theft of personal data (44%) and Reputation (31.5%).  It is the first time that Cyber has occupied the top two slots. 
The survey finds that all three types of cover are among the more difficult to acquire, with over half of respondents lacking cyber-insurance. Yet under 20% have a high level of confidence in their organisations' ability to manage these risks.
Important as Cyber is, it is part of a wider concern for members – lack of innovati yon by insurers, which was mentioned by 59% of respondents. The survey did, however, identify a number of positive responses to the state of the market, with greater capacity (63%) better prices (58.5%), wordings (47%), improved limits (45.5%) and greater relevance (34%) all frequently mentioned.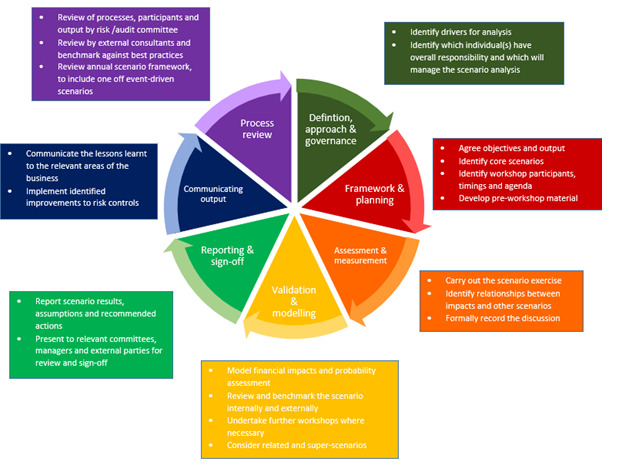 Insurance Act - how risk managers are responding
The survey shows how the Insurance Act is already influencing behaviour. 71.5% are reviewing internal processes for collecting information to meet the fair presentation requirements, 43.5% have reviewed policy documentation and 21% say they already contract to the requirements of the Act. Just 9% had still to prepare for it.
One likely benefit of the legislation was highlighted by the fact that Basis Clauses (soon to be made unlawful by the Act) were cited as a reason by 26% of those who had had a claim challenged, reduced, delayed or declined in the past three years. An even higher proportion - one in three - said it was because they had been unable to provide information required by the insurer. One in five reported having had difficulties with a claim in the past three years.