Last year, the UK enjoyed one of the hottest summers on record, erasing the memories of the disruption caused by last winter's 'Beast from the East' and Storm Emma. Despite our short-term memory, the UK economy was severely impacted from these winter storms, with an estimated loss of £1 billion a day to the national economy[1]. Indeed, with the return of the cold weather comes a host of potential hazards and property risks for business owners.
Research conducted by the Association of British Insurers (ABI), showed that the cold weather experienced in the UK last winter had huge financial implications. In the first quarter of 2018, insurance pay-outs to homeowners and businesses for storm, flood and burst pipe damage increased 290% - from £93 million to £361 million. In this same period, some 86,000 claims were handled, a huge increase in comparison to the 29,000 claims handled in the previous quarter. These statistics suggest that the UK is not adequately prepared for risks associated with colder weather.
What are the risks of winter weather?
Winter weather can bring about a number of potential threats to facilities. Structural damage to roofs can be caused by heavy snow and high winds. The weight of drifted snow can lead to collapse if the structure is not designed to account for these temporary imposed loads. Such a collapse could lead to severe damage to the contents and the internal environment below. While building collapse is comparatively rare in the UK, the cycle of a nightly freeze and daily thaw can expose vulnerabilities in building services and production systems, which may cause pipes to burst, potentially resulting in extensive water damage.
During winter, essential fire protection equipment such as sprinkler systems can be damaged by freezing weather, with pipes bursting, or systems failing, leaving buildings vulnerable to the risk of a fire.
Along with the risks associated with winter weather comes preventable economic repercussions. According to the ABI, in the first quarter of last year £188 million was claimed under commercial policies for weather-related damage. Unless businesses adequately prepare, they will again run the risk of disruption to their operations and the potential for delaying or disappointing their customers.
Measures to reduce risk
It is never too late to start preparing for winter weather. Many risk managers can be daunted by the misconception that winter weather proofing is labour intensive. Potential damage from winter weather such as burst pipes and collapsing roofs can be easily avoided at facilities by adhering to the steps below:
To ensure your business has as much notice of bad weather as possible, appoint a "weather watcher" to monitor weather conditions at each location. Weather conditions can change in a matter of days, so having 24 hours' notice can make a huge difference.
To prevent pipes bursting, maintain temperatures in key areas above 4⁰C. Placing thermometers in hard-to-heat areas housing vulnerable equipment can help to ensure vital equipment and pipes do not fall victim to freezing temperatures. For areas that are more vulnerable to 'freeze', drain all equipment that carry water or are susceptible to condensation or freezing. Add antifreeze to any equipment that can't be drained.
Develop an emergency plan that considers the actions you would take if your heating system fails for an extended period. List the systems and areas of the plant that would be most exposed to freezing temperatures and the actions you could take to protect these vulnerabilities. Consider what equipment and resources you can keep on-hand to enact the emergency plan and how many staff members you would need.
Check both wet- and dry-pipe sprinkler systems regularly to make sure they are ice free and remain in service to protect your business from a fire.
For wet pipe sprinkler systems, ensure that the protected area and any area the sprinkler pipework runs through is maintained above 4⁰C. If this can't be achieved, consider a temporary modification to convert the system to dry pipe operation during low temperatures. You should also notify your insurer of this managed impairment since they may be able to provide you with some practical risk engineering advice.
For dry pipe sprinkler systems, drain low points on the system before the winter period to ensure no water is trapped. It is also a good idea to ensure that air compressors are in service and well maintained.
Roof collapses from snow loads don't happen suddenly. During extended periods of snowfall, monitor the amount of snow on the roof and have a plan to clear it before accumulations reach unsafe levels. Pay particular attention to changes of elevation and valleys.
There is no substitute for training, preparation and practice. Ensure employees are trained to mitigate winter-related risks such as knowing how to turn off the water supply if pipes burst. It is best to have the tools, equipment and safe work practices developed to enable them to clear snow from vulnerable roofs.
Winter is coming, but it's not too late to prepare. By taking simple and practical actions to minimise risk where possible, businesses can become more resilient - something we at FM Global believe is the greatest asset an organisation can have. Being resilient this winter will put your business in the best possible position to be successful, by helping to make sure that the only thing falling is snow, not sales.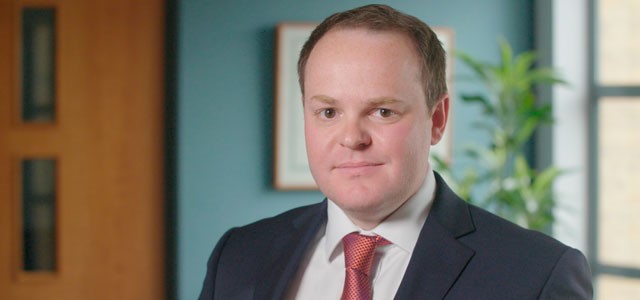 Owen Lewis is group manager account engineering at FM Global's London Operations.