Risk is higher than ever on the board agenda. How to convert this interest into an enhanced and more strategic role for the risk manager was the theme of this event.
Now in its third year, the ERM Forum feels has an increasingly important position in the Airmci events calendar with a mix of plenary and break-out sessions, exhihibitions stands and networking opportunities. Nearly everyone stayed to the end and, as with the annual conference, the chance to meet with fellow-professionals and speak to stand holders was a significant part of the benefit of attending. The event underscores Airmic's position as a thought leader in risk management. Over 98% of those who attended said that they would be back in 2019.
The importance of trust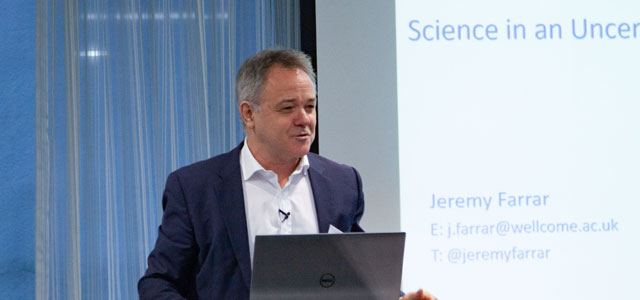 Professor Jeremy Farrar, director of the Wellcome Trust, discussed the inter-connectivity of risk, which can reveal itself in unlikely ways. For example, the US trade war has made China less willing to share information about H7N9 influenza virus, which has the potential to cause a pandemic in the West. He spoke of the importance of pooling risk information, which is made more difficult by the "danger that we're going back to the nationalist agenda."
He said that science had enabled dramatic strides in public health. For example, this century 700 million fewer people had contracted malaria as a result of scientific advances. Despite this, lack of trust in experts such as scientists is making it more difficult to make further advances.
Engage with the media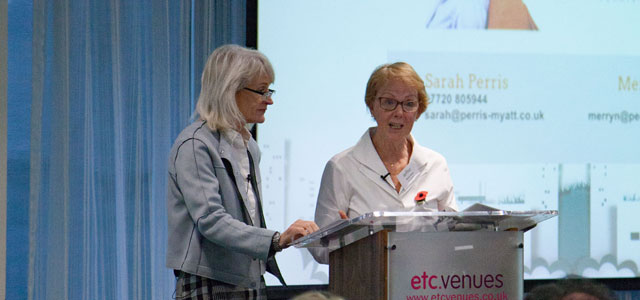 Reputational risk is consistently high on the list of member concerns, according to Airmic surveys over many years. Yet, according to media crisis experts Sarah Perris and Merryn Myatt, a lot of organisations leave too much to chance.
With the advent of 24-hour news, social media and smart phone cameras, every risk carries a media dimension that can come out of nowhere to hit you, and organisations have no choice but to manage the media. Handled correctly a media crisis can be turned into an opportunity. Respond badly, and it can become a disaster. Dealing with a media crisis is not rocket science, they said, but you have to plan for it. (In other words, it is like most other aspects of risk scenario planning).
They stressed the importance of engaging with the media, rather than trying to hide, and responding with honesty, belief and commitment.
Risk managers should become partners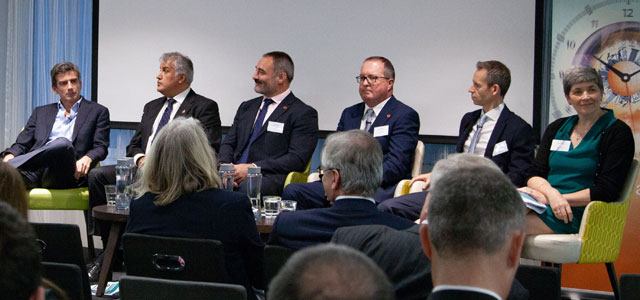 In the afternoon there was a panel session involving a wide range of experts from the sponsors of the Airmic thought leadership report Roads to Revolution. Fiona Davidge, Enterprise Risk Manager at the Wellcome Trust and Airmic board members, also gave her thoughts on the approach that Airmic members might take in the 'new world'. Softer skills, she said, are a key area for development.
Risk managers should be curious, eclectic and have a life-long commitment to learning and development. "We have to keep learning as a risk profession as the world is whizzing by," she said, warning that the alternative might be to become irrelevant.
Pointing out that she does not own any aspect of non-insurance risk within her own organisation, she inferred that an important part of her job was to get people to discuss it, to give the board the opportunity to think about risk. This requires a high level of articulation, both written and spoken, she said: "a very rare skill and a very valuable skill."
Earlier, Jon Dowie of KPMG said that risk management was too often seen as a barrier. It "cannot be a barrier to progress. It should be an enabler," he said. "There's a need to create a dynamic risk function."
Language the key
By way of summary, Airmic CEO John Ludlow took up Davidge's theme. "Language is absolutely the key," he said. Risk managers should make the language inclusive and aligned to corporate culture. Make it positive rather than negative, he urged.
He concluded by encouraging members to think how they could use the association's partnership with the Institutes. "I really believe in the product," he said.
Click here for more information about what the Institutes' courses can do for members.