Using the data collected on a yearly basis from more than 1,300 locations, the Saint-Gobain risk management team has built a highly effective loss-prevention program based largely on getting locations deeply involved in improving their own performance.
"Prevention is at the top of the agenda for Saint-Gobain risk management," said Pierre Eliot, who has been Director of Loss Prevention since 2006. "The risk grading program is at the center of our loss-prevention program. Risk grading has been instrumental in greatly increasing awareness of the importance of prevention at all levels of the company.
"In fact, since we began managing the risk-grading program using Ventiv solutions, we've seen an average improvement in risk grades of more than 10 points—and this despite constantly tightening the criteria we use to evaluate our locations. We've also seen a 75% reduction in the number of locations performing below minimum standards."
Also of note, as the markets for commercial property insurance have begun to harden and look to continue that trend into 2020 and beyond, Mr Eliot notes the beneficial effect the risk-grading programme has had on renewals and submissions.
"With the risk-grading program, we feel very confident when we communicate with brokers and insurers above our captive about our loss-prevention program," he said. "With the quality of the data we're collecting and just how comprehensive it is, we know we're giving the markets an accurate, complete risk picture of our hundreds of worldwide manufacturing locations."
Origins of Saint-Gobain risk grading
The risk-grading programme began with Microsoft Excel spreadsheets as the core technology. The risk management team distributed spreadsheet-based questionnaires to its 900 largest global locations. Then, as now, each location answered a core set of questions common to all facilities; from there, locations received specialized questions based on their operations. Each location received a score based on its answers (which are audited by Mr Eliot and his team and by a loss-prevention engineering firm, which visits some 450 sites each year).
"Today, large locations will answer between 290 and 360 questions annually, based on what they do," Mr. Eliot explained. "A glass-melting factory, for example, will have more questions than will a logistics facility, because there are usually more processes in a factory setting for which we want to collect data. Smaller locations and sales facilities will have a simplified questionnaire and answer fewer questions, because their operations are less complex."
Saint-Gobain recognises spreadsheet fatigue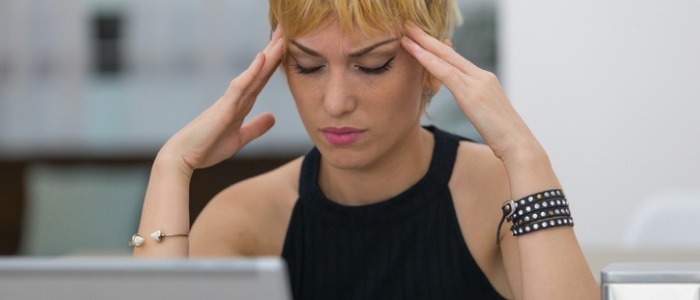 From the beginning, the risk-grading programme was well received at the location level. Facility managers appreciated the ability, even using spreadsheets, to simulate improvements in their scores based on hypothetical action planning in the ten main areas covered in the questionnaires.
Mr Eliot and his team, however, quickly grew tired of the laborious manual effort required to manage 900 locations, 900 scores, and 900 risk evaluations (that number today has risen to more than 1,300).
With spreadsheets, there was no database, which limited Mr Eliot and his team's ability to analyse the information collected. There were issues with errors and reliability. There was no tracking of validation or review workflow.
Mr Eliot and his team decided to implement a fit-for-purpose software solution, and in 2012 began working with Webrisk (which would be acquired by Ventiv in 2017). The deployment process went quickly and smoothly, says Mr. Eliot: "We came up with a proof of concept and the initial specifications for the solution in four months or so. We developed a working solution quite easily and went live with the solution in the second quarter of 2013."
With the Ventiv solution, Mr. Eliot and his team have a much easier time managing the annual risk-grading process. At the same time, it has improved the experience for location managers while improving their ability to simulate their score improvements based on different action plans under consideration.
The Ventiv solution has also solved the challenges and frustrations Mr. Eliot had for the five years the program was run by spreadsheet. Among the biggest enhancements from moving away from spreadsheets are:
The annual questionnaire is now completed in online forms, which means no more complicated manual data consolidation. Moving away from spreadsheets has also enhanced already strong user acceptance.
User management is efficient and easy: New users can be created in less than five minutes.
Data integrity and access are greatly enhanced.
Double-axis user access is managed in the system, with each user seeing only their own data.
There's a robust workflow validation and user notification system in place.
Location-specific scores and charts are easily generated in PDF.
Business intelligence tools enable strong analytics and campaign follow-up.  
Bottom-line results from moving up to Ventiv software
In summing up the program since moving away from spreadsheets, Mr Eliot added: "Risk grading is so important to Saint-Gobain. It's really at the center of our risk-prevention policy, and since we've deployed the Ventiv solution, we've seen very strong growth in the programme. We've added to the number of locations participating by some 50%, by growing to more than 1,300 locations participating, up from 900 in 2012.
"The Ventiv solution has helped us increase awareness of prevention at all levels. It makes it easier and more effective to create, deploy, and track action plans. And overall, it's fostered a positive internal competition, which is the ideal outcome from benchmarking performance across the company."
If you would like to learn more about Ventiv Technology please contact David Thomas David.Thomas@ventivtech.com