An untimely equipment breakdown can bring businesses to a standstill or be the root cause for fires and explosions. Yet despite this, the number of machinery breakdowns reported has risen in recent years.
FM Global's 2018 large loss review revealed that almost one-third of all losses greater than $3 million experienced by our clients were due to boiler and machinery breakdown. In high-hazard industries (power generation, chemical, mining, pulp and paper industries and semiconductor manufacturing), this rose to 65% of losses.
The increases in both frequency and severity of machinery breakdown losses can be attributed to two main factors: human error (nearly half of all equipment breakdown losses have a significant human element impact or influence), and the deferred maintenance of critical machinery.
It is possible that machinery breakdown losses occur more frequently and are larger during strong economic periods, as businesses strive to increase machinery utilisation, thereby delaying essential maintenance and potentially ignoring warning signs of increased equipment stress. Whilst companies may reap the short-term benefits of maximising production or reducing maintenance expenditure, there can be long-term consequences from neglecting maintenance practices, not least the increased business exposure presented by a breakdown of critical machinery.
Repair times increasing
The impact of such events is often exacerbated by the increased complexity and specialisation of machinery. This complexity, coupled with a reduction in the number of large equipment manufacturers and suppliers holding spares stock, has increased the time required to repair or replace damaged machinery. Additionally, specialist machinery is often built to order which further increases the time taken to recover following a breakdown.
With the trend towards increasing time to repair or replace equipment after failure of critical components or systems, the period of business interruption will be increased. This can have a particularly untimely impact if it coincides with a period of strong economic growth, as the opportunity cost of missed opportunities is greater.
These trends highlight the potentially severe long-term economic damage that a failure to perform adequate maintenance can have. In a world where risk managers are having to balance constantly competing priorities, and where non-tangible risks such as cyber are often given more attention, it is important that appropriate priority is also given to evaluating and acting on more 'traditional' risks such as machinery breakdown.
Data focus
When evaluating key equipment, businesses and their insurance partners should seek to review the current status of: maintenance, safety devices, operator training, operating conditions, equipment environment, contingency planning and the operational history of critical equipment. Data collection from these evaluation processes can provide a financial calculation of the potential loss expectancy, including the system-level impact of a potential breakdown, and provides a severity data point which can be used alongside the equipment factor evaluation to consider the likelihood of the exposure.
Looking ahead, as equipment evaluation processes are continually improved, the data collected will further enable predictive analytics tools to help clients to understand their risk exposures and provide prioritised input for their risk management strategies.
There is always going to be a natural tension between maximising production and the need for maintenance outages. For risk managers, identifying potential blind spots at their major facilities which relate to the condition of business critical equipment is important. By quantifying risk and prioritising action where needed, businesses can reduce the likelihood of major disruptions caused by equipment breakdowns, placing the business in a more resilient position in the long term.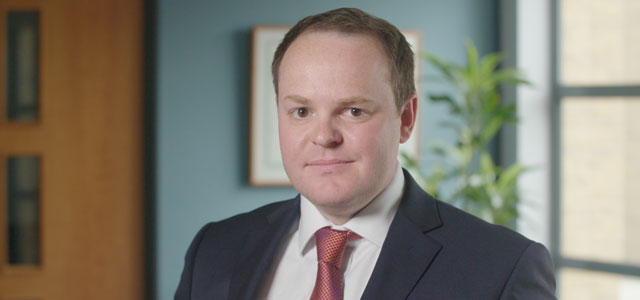 Owen Lewis is operations vice president, account engineering manager, at FM Global's London Operations