Over the course of 3,000 years (120 BCE - 1450s CE), the Silk Road was the central trade route between East and West until its decline after the collapse of the Mongol Empire.
Now the Silk Road is being resurrected under the guise of the Belt and Road Action Plan. Announced in 2013 by President Xi Jinping of China, a brand new double trade corridor is set to reopen channels between China and its neighbours in the West: notably Central Asia, the Middle East and Europe. The aim of the $900 billion scheme is to kindle a "new era of globalisation."
Rapid transformation in supply chain management
As the Belt and Road project grows, bankers and analysts warn of the risks to policy banks, commercial lenders and borrowers. At the heart of this new reality lies a simple but radical concept. Modern supply chains are hubs that connect manufacturers, traders, financers and consumers.
Let's take the Port of Tianjin, China's third largest, which is rapidly turning into a supply chain case study. In 2015, a series of explosions at a container storage station in Tianjin killed 173 people, injuring hundreds more. A post-event investigation concluded that the cause of the event was an overheated container of highly flammable material.
Consider the impacts to other ports in China if Tianjin is out of commission. Do such ports retain the capacity to deal with the oncoming surge? What are the disruption timeframes for smaller shippers and carriers that don't have the capacity or transit options of a Wal-Mart?
Imagine a similar disruption in a U.S. port. If longshoremen at the Port of Long Beach strike unexpectedly, for example, the impact for businesses without contingency plans could be analogous.
Both Tianjin and the hypothetical scenario of Long Beach point to the rapid transformation in supply chain management in the global era as supply chains expand beyond national boundaries and into other continents.
From weak links to systemic disruption
Ten years ago, supply chain risk was primarily focused on supplier failures, commodity price volatility and component shortages. Managing these threats was possible with closer supplier cooperation, collaborative planning around upstream constraints, and dual-sourcing. The aim was essentially about identifying potential weak links in the chain and shoring them up with shared ownership of supply continuity.
This is no longer enough. Where once we worried about localised mistakes or oversights upstream, according to Forbes, "now we worry about cataclysm, potentially at the hands of actors bent on destruction. The new world of supply chain risk means preparation for widespread, systemic disruption in our immediate future."
The Forbes report says that the share of supply chain practitioners "very concerned" about war, terrorism or other geopolitical threats is now nearly one in five. This is the same level of worry attached to financial failure of a critical supplier, breach of intellectual property rights and counterfeit products.
SCM 2.0 - what's driving change?
How can we explain this phenomenon? The term "SCM 2.0" has been coined to describe both changes within the supply chains themselves as well as the evolution of processes, methods and tools to manage them in this new "era". Rapid price fluctuations, changing oil prices, short product life cycles, expanded specialisation, near-/far-/ off-shoring, and talent scarcity are part of this new supply chain scenario.
SCM 2.0 represents the pathway to better supply chain management results: a combination of processes, methodologies, tools and delivery options to quickly guide companies through the increasing complexity and speed of the supply chain that has arisen due to global competition.
Magnifying related risks
The connected risk occurs because, alongside market globalisation and greater complexity, supply chains have internationalised, giving companies opportunities to source production at optimal cost and locations for offsets and subsequent exports.
The problem for risk managers and their underwriters is that this adds to supply chain complexity and significantly increases the profile of risks such as geopolitical, international trade and business conduct compliance.
As if the Silk Road and associated trade risk was not enough of a problem, the supply chain revolution is now being digitised. Yahoo's 2013 data breach impacted three billion accounts. Coming in the wake of the Equifax disaster and allegations of Russian interference in the 2016 U.S. election, few will be surprised to learn how rapidly the threat of data security problems has risen as a worry for supply chain leaders.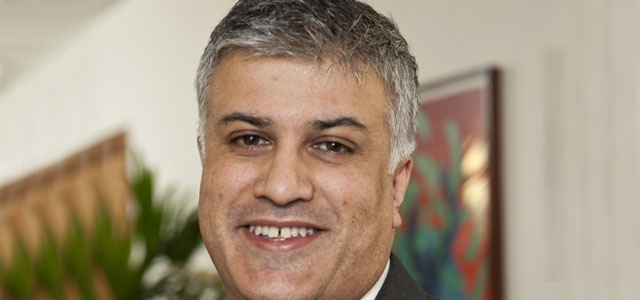 Suki Basi is managing director at Russell Group.