Four years ago, when Chris Wallace, European director at QBE and chairman of the recently launched action group Insurance United Against Dementia, set out to help a cause close to his heart, he never imagined the scale of what he was about to start.
"I wanted to do something different, something to help the cause of fighting dementia, a devastating condition. I've been blown away by the response I have had," he reflects. "What has surprised me is how emotional and important the subject is to everyone around me in the insurance industry. Almost everyone has been affected and wants to help."
Insurance United Against Dementia: how can Airmic members help?
Donate: Alzheimer's Society is Airmic's charity of the year, as chosen by chairman Paul Goulding. Members can donate here. They will also have the opportunity to contribute at the Airmic Dinner on 12 December.
Become a dementia advocate in your organisation: contact iuad@alzhiemers.org.uk for more information on how to help your company become Dementia Friendly.
After joining the Appeal board of Alzheimer's Society, one of the leading charities in this field and Airmic's charity of the year, he wanted to explore the connection between insurance and dementia, and see if the industry could take a leading role in fighting the condition.
The result: in February this year, Insurance United Against Dementia was officially launched - a partnership between the insurance industry and Alzheimer's Society. Its high profile board of senior insurance figures, including Airmic's deputy CEO and technical director Julia Graham, is testament to the status it has achieved.
Its first aim is to raise £10 million over a five year period through personal donations, corporate partnerships and events to support pioneering research programmes into care, treatment and cures for dementia. Its second, equally important, aim is to raise support and awareness about the condition within the insurance industry.
Mr Wallace's own company QBE is helping support the campaign by including dementia as part of its Workability initiative. Mr Wallace explains: "This means, for example, we signpost all our employees affected by this condition to specialist dementia support, advice and information services. We also host talks and raise awareness within the company."
He wants as many organisations as possible to consider choosing Alzheimer's Society as their charity partner, and to take steps to become dementia friendly, and adds there's a significant business incentive. "It has been estimated that the cost of dementia to English businesses will more than double to £3 billion by 2030, while the cost of skills and experience lost to the workforce will rise to £1.16 billion," he says.
"We have to look at this in terms of changing work patterns. Some people will need to take time off work to help with care; others will start to think about their personal situations. All employers will have to provide a greater level of support and one of the roles of the campaign is to get this message across our industry."
Find out more information on Insurance United Against Dementia.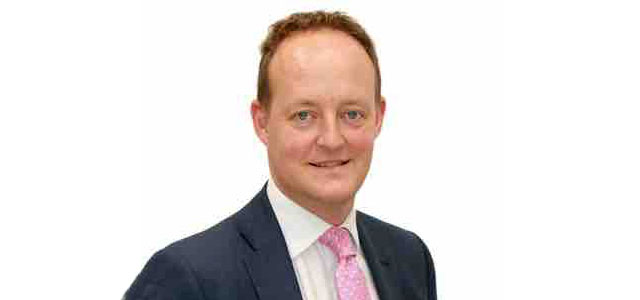 Chris Wallace - European director, QBE, and chairman of Insurance United Against Dementia