It is not always the case that insurers will pay claims, or pay them in full, swiftly and at the first time of asking. Coverage disputes are a regrettable fact of life and there will be occasions when you need to instruct lawyers in order to advance your claim against the insurer. However, in taking this action, it is important to be cognisant of the different options for funding the claim, and also for "de-risking" it.
As a potential purchaser of legal services, you now have options which perhaps five, or certainly 10 years ago, were simply not there. You can still bring a claim in the traditional way, pay your lawyer's fees, win or lose, take all the risks, but if successful, recover and keep all of the damages.
At the other end of the scale is third party funding ("TPF") which enables you to completely off-book and de-risk the process, allowing a funder to take all of the risks for you, in return for giving up a portion of your damages. Further, anything between these two extremes is possible, all with the option of an after the event insurance policy ("ATE") to insulate you against having to pay adverse costs.
Crowded market
During the past 18 months, the litigation funding market has become somewhat crowded. There is a lot of money currently available to fund litigation and with competition comes choice and pricing pressures. As such, not only has funding become more easily available, but the cost of funding has decreased.
A claim on an insurance policy will often involve relatively discrete issues, compared to other pieces of commercial litigation, with the merits turning on interpretation of the policy. In addition, the prospects of being able to recover damages from well capitalised insurers are greater than in many other pieces of commercial litigation where the defendant's ability to satisfy a claim may be unknown. For these reasons, competitive terms may be obtained from funders when pursuing claims against insurers.
Pros, cons and myths
But why would you wish to involve a funder and give up a portion of your damages in circumstances where you can readily afford legal fees? There are any number of myths surrounding the use of TPFs, which I will address below, but there are considerable advantages:
Off-balance-sheet - winning a piece of litigation can bring significant revenue into a business but getting there requires legal spend. By financing your claim, you can take the litigation off the balance sheet and free up your capital for investment and growth.
Impecunious/insolvent parties - funding enables parties to pursue viable claims which lack of funds might otherwise prevent. Even short-term cash flow issues can be overcome by involving a litigation funder.
Risk free litigation - leveraging third-party capital in return for a share of the proceeds of a win enables parties to pursue litigation without any risk. If the claim is unsuccessful, lose only your invested time, with the funder accepting all of the risks.
Third-party validation - in order to obtain funding, a funder will usually require a detailed due diligence process which assesses the merits of your case and the prospects of recovery. The knowledge that a funder backs your claim can help to validate your decision to pursue a particular course of action.
Some obvious advantages but what about the disadvantages and the myths?
You lose control of your case - not so, a funder is not allowed to control your case and all case management decisions are your own. A funder will usually include a clause in the agreement which enables the funder to cease funding if you ignore your solicitor's advice in relation to an offer of settlement. However, the funder cannot force you to accept the offer.
Funding is expensive - typically, funders will look for a return of between two and four times the invested sum or a percentage of the recovered sum. However, this is a non-recourse investment, not a loan.  Lose and you pay nothing, the funder assumes the risk.
Funding is only available for guaranteed success cases - not true, no one can guarantee success. It is true that the stronger the prospects of the claim, the better the chances of securing funding but litigation can never be guaranteed. However, it is rare, but not unknown, for a funder to be interested in funding a case where the prospects are less than 50%.
Funding is only available for larger cases - again, the higher the value of the claim, the better the prospects of securing funding but boutique funders have been known to fund claims worth as little as £20,000.
Funding is only for the impecunious - not true. Many large corporations, particularly in regulated sectors, have substantial legal budgets which are spent largely on regulatory matters and defending claims, with little or no budget left to pursue cases. TPF potentially unlocks these claims.
Finding a way
We live in the art of the possible. If you can think of a way in which you would like your litigation funded, or you would like your law firm to align its interests with yours, it is likely that, within the regulatory restrictions which apply to litigated costs, a workable solution can be found. Even if the claim does not pass scrutiny for third party funding, a combination of a success based fee agreement, such as a conditional fee agreement (CFA) or damage based agreement (DBA), coupled with an ATE, for which the premium can often be tail end and payable only in the event of a win, can offer a similar, off-book and de-risked solution which firmly aligns your goals with those of your law firm.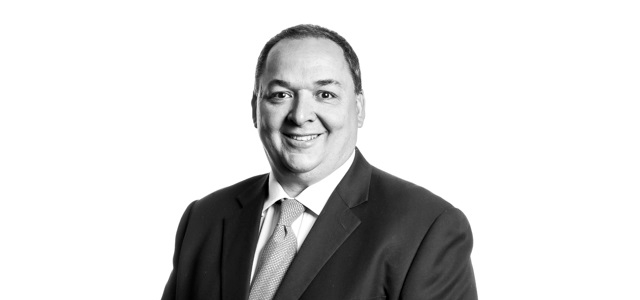 Glenn Newberry is a Legal Director and Head of Costs and Litigation Funding at Eversheds Sutherland International LLP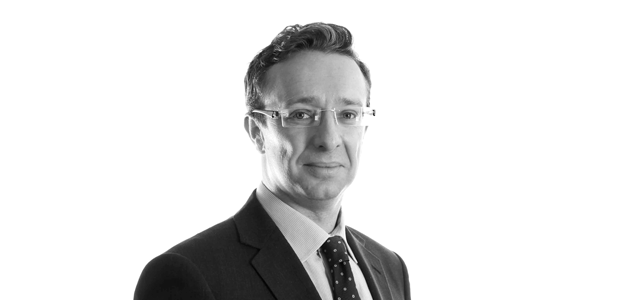 Chris Ives is a Principal Associate specialising in coverage disputes in the Insurance and Reinsurance team at Eversheds Sutherland International LLP.