"Devastation. The factory and offices were contaminated with filthy water. Everything smelt, there was sludge on the floor, production machines were coated in filth, walls and doors swelled, paint and plaster was falling off."
Two years on, this was the recollection of David Stephenson, senior engineering projects manager at Smith & Nephew, one of the most influential medical device providers in the world, on the flood damage that a tidal surge caused at the Hull facility on the 5 of December 2013.
This devastating event at the Smith & Nephew plant in Hull, the largest in 60 years, was caused by the Humber Estuary topping the public defences maintained by the Environment Agency. As a result, the entire site was inundated with water entering the ground floor of every building.
The initial response
One of the key lessons learnt was the importance of the initial response to minimise business downtime. Paul Andrews, facilities manager at the time, explains: "The first step was to ensure people's safety – i.e. – get them off-site. The next step was the clean-up, and the speed at which we got back to operations was a testament to the commitment and resilience of the organisation and employees. The flood took place on a Thursday night, and over the weekend, senior executives, engineers, operators, office staff, secretaries and PAs all helped clean the entire site."
For every second lost, revenue can be damaged, and so financial support during this time was extremely important. Stephenson recalls: "The FM Global loss adjusters were onsite immediately, and put us in touch with a specialist cleaner to attend the site the very next morning. They also made substantial advanced loss payments within days of the loss itself, and the complex business interruption claim was settled in 12 months which was invaluable."
Implementing a world class loss prevention programme
The second lesson learnt was the importance of implementing technical best-practice. Following the loss, Smith & Nephew wanted to take control of its own destiny and what followed was a £3m, two year investment, building comprehensive new flood defences using the latest flood modelling software to ensure that the right designs and standards were met.
The new flood defences, developed with FM Global's support, were completed in 2015 and have safeguarded the supply of products to patients in hospitals in the UK and worldwide. The new flood wall around the site provides protection to the 1 in 500 year flood level. Stephenson commented on the completed defences: "I like to describe our site as now having 'Premier League' flood defences." Andrews added "We are very proud of what we have achieved and this allows us to sleep soundly at night!"
Prevention through culture
The third lesson was the importance of changing the culture. There has been a shift in attitude towards loss prevention at the Hull site for Smith & Nephew: there is now a deep desire to minimise all exposures and reduce the areas where they could be vulnerable. Do not wait for a major event to take action. According to Stephenson: "Take very, very seriously the effects of climate change and what that is doing to the risk profile of your business. I could never have comprehended the devastation that water could cause to a site. The costs to business can be enormous."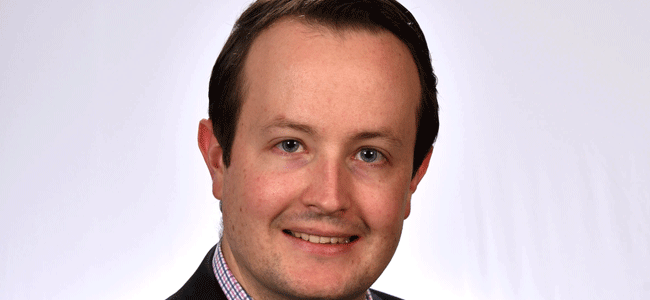 David Lambert is account manager at FM Global