Once associated with political elections, fake news increasingly poses a risk to businesses' bottom line. It can also diminish trust and create an atmosphere in which people don't know what to believe. This can happen a lot faster than many people might imagine.
Starbucks fell victim to fake news when tweets advertising "Dreamer Day" - in which the coffee chain would supposedly give out free frappuccinos to undocumented migrants in the US - spread quickly across social media.
Advertisements including the company's logo, signature font and pictures of its drinks were circulated with the hashtag "#borderfreecoffee". It was all a hoax: "completely false", as Starbucks explained to individuals on Twitter as part of its rapid response.
Recently in the UK, the pub chain JD Wetherspoon had to clarify that it had not banned staff from wearing Remembrance Day poppies, after a spoof Twitter account claimed it had.
The fake news was sent by hoax Twitter account WETHERSP00N_UK, which had 25,500 followers. It was sign-posted as a parody in the account's description, but many took the message at face value. Some clientele threatened to boycott Wetherspoon - which has almost 1,000 pubs across the UK - over the fake tweet. 
Widespread fakery
It's not just high-street brands at risk. Dozens of fake news sites have cropped up on the internet that are creating artificial and unflattering news articles about small businesses.
For example, one alleged fake news site produced articles about a London Indian restaurant that saw its revenue fall by half. The articles went viral on social media and the restaurant owner was forced to cut staff hours to save costs.
According to a BuzzFeed report, some fake news sites allow users to create their own "prank" stories. In a matter of minutes, users can write a fake news story, add an image, and ship off that content to social media.
In the past year, fewer than 30 sites that allow for "pranks" had published more than 3,000 articles. Those articles garnered more than 13 million interactions - including shares and comments - on Facebook alone, according to BuzzFeed.
Five steps
The rapid spread of fake news shows again the power of social platforms to damage reputations, and why companies have to be more vigilant and creative in their responses.
According to Jonathan Hemus, managing director of crisis communication consultancy Insignia, businesses should adopt a five-step approach to protect their reputation in the event of emerging fake news:
Prepare a rapid response
Scenario plan how you would address fake news and involve critical members of your senior team in this activity. Agree roles and responsibilities and, critically, the steps you would take to initiate your company's response. Identify where you need additional resources, people or technology to ensure you can act quickly and effectively. Make sure approval procedures are clear.
 
Monitor the landscape
Given that the key to addressing fake news is speed, knowing what is being said about you at the earliest opportunity is a pre-requisite for reputation protection. Establish a comprehensive real-time monitoring capability that alerts you to mentions of your brand in traditional media, online and social media.
 
Calibrate your response (quickly)
While speed is of the essence, a kneejerk reaction to the first appearance of fake news can turn a small flame into a raging inferno. You need to quickly determine whether this is likely to be an unnoticed blip or the beginning of a large reputational challenge.

Use three criteria to calibrate the pro-activity of your response:

• How damaging are the allegations being made?
• How many people are talking about it?
• How influential are the people commenting on it?

Pre-agreed triggers will help to guide your response based on the answers to these three questions.
 

Communicate your own narrative
Assuming you have determined that proactive communication is the appropriate response, communicate quickly and expansively. Address inaccuracies head on and fill online, social and traditional media with accurate information about your business.
 
Brief your key stakeholders
Prioritise the people most important to your business and use your own channels (your website, social media feeds, intranet and face-to-face contact) so that they hear the truth about your business directly from you.
Critically, make sure that your staff are briefed as a top priority. Not only is it essential that they continue to trust the organisation that they work for; armed with the facts about the situation, employees can be your best advocates when explaining your company's ethos and practices to friends and contacts.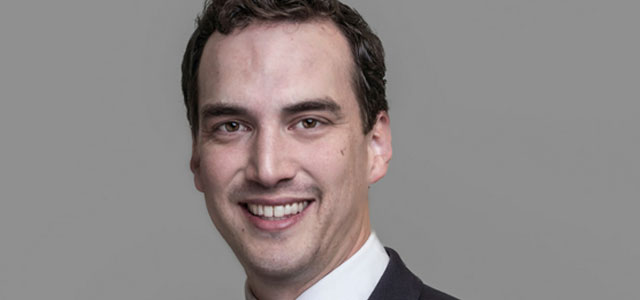 Max Perkins is senior vice president, global cyber & technology, global professional & financial risks at Lockton. max.perkins@uk.lockton.com