Although the interview was specifically about law firms, the lessons are relevant to other types of employer. They help to demonstrate the connectivity between insurance purchase and wider risk management.
Key points to emerge:
Issues relating to #MeToo and gender pay are more and more common;
The amount of damages being demanded has become inflated;
The reputational consequences of any legal action are being used as a lever to obtain damages;
Preventative steps such as arranging diversity studies and diversity training for staff are recommended;
When defending claims, it is best to be proactive and to engage in early negotiations.
Below is an edited version of the interview with Wayne Imrie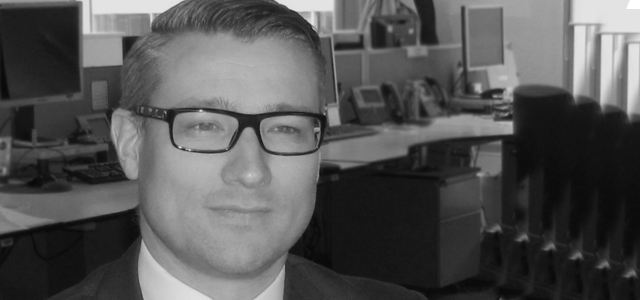 Wayne Imrie is management liability underwriter at Beazley
What could firms be doing to reduce their Employment Practices Liability (EPL) exposure?
Wayne Imrie: We are very keen for firms to be proactive on workplace training, which is very topical at the moment with the whole #MeToo Movement. We like to see that sexual harassment training is being conducted on an annual basis, so we know it is up to date and everyone is aware of the issues out there.
Undertaking diversity studies makes sure the firm is doing everything they possibly can from a diversity point of view. There is a big focus on gender at the moment, but this goes beyond gender to look at race, religion and sexual orientation. If you look at many firms against the demographics of the actual city they are based in, they would probably stick out against those demographics as not being a fair split. That is something that all firms should be acutely aware of, so they can negate any issues of discrimination from cropping up.
What do you see as the number one type of EPL claim for law firms, and has that changed in the last few years?
WI: The number one source for us has still very much been the wrongful termination issues. Although, with the #MeToo Movement and the gender pay, we are starting to see those claims catch up and they will likely outgrow the wrongful termination claims.
Have you seen large numbers attached to those claims and are they proving expensive to defend?
WI: They are expensive to defend. Any claim in those arenas is always going to be expensive because the firms themselves have that reputation issue. They want to protect their reputation and don't necessarily want to be dragged through the press with negative stories. So, from that point of view they are willing to spend money upfront.
From a settlement point of view, we are seeing that the #MeToo Movement is inflating everyone's opinion of sexual harassment claims and any kind of gender-related claims. Any plaintiff bar letter that we receive now is vastly different and vastly inflated from what we had seen previously. And they want to test things.
They are saying, "Do you want to put this in front of the jury and with the current public perception of this kind of abuse of power; do you want to roll the dice?"
Obviously, the firms don't want to do that and we don't want to do that as an insurer. It is a difficult
position at the moment, we still want to look at the merits of the actual claim and what the claim is worth rather than what the public opinion may be and what the inflated number may look like.
Faced with an EPL claim, what do you see as the key aspect of successfully managing that claim?
WI: We fully encourage a very proactive approach. If necessary, we encourage some kind of investigation, whether internal or external. We actively encourage early settlement negotiations. Any litigation is expensive; any litigation that drags on becomes more and more expensive.
If we can engage in early and proactive settlement negotiations, then that is what we try and do. Try to negate that ongoing cost of litigation. It also helps from a reputation point of view for the firm.
Nobody benefits from something festering for a long time and it potentially being dragged through the press. So that's really our key, getting in there and investigating, finding out if there is really an issue and how serious that issue is. Then it is getting the plaintiffs around the table and getting this resolved early before it becomes a problem.
The full interview appears on Paragon's website.