There are three main reasons why projects fail to stay on time and on budget, as identified by a 2015 McKinsey report:
Over-optimism and over-complexity;
Weakness in organisational design and capabilities;
Poor execution.
Examples include Boston's 'Big Dig', where an over-optimistic initial assessment of the road tunnel's complexity led to a five-year delay and 190 per cent cost overrun. Similarly, Berlin's Brandenberg Airport has suffered from poor execution. With 150,000 defects discovered to date, it is seven years behind schedule.
The consequences of delays can be severe, depending on the type of project and funding arrangements. The state-financed Seattle Alaskan Way Viaduct Replacement, a $3.1bn tunnel scheme, is currently two years late, with $223m of cost overruns – almost solely because of the breakdown of the tunnel-boring machine (TBM) in 2013. The contractors have borne the brunt of the costs, with significant liquidated damages due to late delivery, even though the TBM was insured.
The Shard in London illustrates how privately-funded projects can also fall victim to delays. A delay of 37 weeks on the fit-out of the five-star hotel led operator Shangri-La to sue its contractor for £57m to cover defects, delayed opening, damages and financing costs.
So how can these costly delays be minimised? Deborah Hein, CEO at the International Centre for Complex Project Management, says: "Problems often begin with over-commitment to rough concepts in their early stages." Therefore, more detailed planning, including engineering and risk analysis before starting construction, is an obvious way of mitigating against risk of delay.
Additionally, strong project management abilities are essential. On Heathrow Airport's Terminal 5, client BAA asked contractors to sign up to one design model and programme, and a 'pain-gain share' mechanism: if they finished on time and on budget, they would all be rewarded with a share from the pot; if they were late, they missed out on bonuses. This was supported by an owner-controlled insurance programme (OCIP), rather than have contractors arrange separate insurances.
This collaborative approach has been more popular with large infrastructure projects where the continued availability of the asset/ network is of vital importance to the owner. There are many examples of this in utilities markets, particularly in the UK and Australia. However, its application is likely to be limited for smaller, speculative projects, where price will remain the key consideration.
When delays occur, the scale of the project normally determines whether they can be clawed back within the original schedule – and the bigger the job, the harder it is to turn around. There should be three key management focuses in the event of a delay:
Analyse and deal with delays as they occur
Communicate with stakeholders, particularly where extensive liquidated damages or financial penalties are at stake
Identify where time can be pulled back.
Samsung Engineering's contract for the world's largest gas separation plant in Thailand was plagued by delays, but the contractor made up time by sharing resources across contracts to improve efficiency and integrating construction workers with operational staff to accelerate the commissioning process. However, such examples are rare.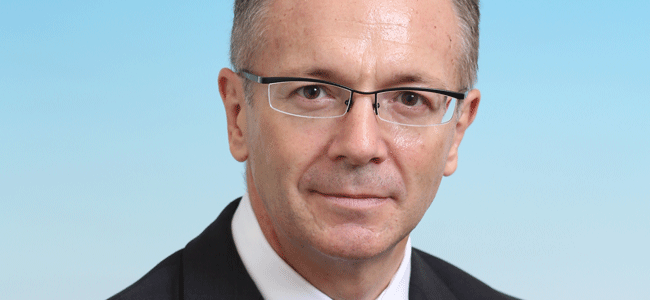 Stephen Boddington is regional construction managing director, JLT Asia (Stephen_boddington@jltasia.com). Darren Marshall is head of international construction projects, JLT Specialty (darren_marshall@jltgroup.com)