We're at a crisis point with our climate and productivity and the stakes get higher every day as we witness an increase in extreme weather events and political instability. Businesses must become more responsible to help tackle society's biggest issues.
But one business can't do it alone. At the heart of Business in the Community (BITC), The Prince's Responsible Business Network, is the belief that there is strength in numbers. To that end, we bring businesses together, through our membership, to activate change at pace and scale.
"Collaboration is the key component that underpins the help that BERG delivers. The collaboration between Airmic and BERG is a fantastic addition to support our purpose to help business and community to be more resilient. Engaging with so many risk experts will improve and amplify a more resilient UK and world."
Mike Still, BERG Chair.
Small business is the backbone of the UK economy, making up most of the private sector and provides over 60% of total employment in the UK. The Business Emergency Resilience Group (BERG) is a BITC initiative which believes responsible businesses need to be resilient businesses. We aim to help small businesses become more prepared for business disruptions such as a flood, fire or cyber-attack and provide coordinated large business support for communities in the event of an emergency.
There is a compelling commercial imperative for large companies to encourage resilience in their suppliers and customers as it benefits the bottom line by reducing disruption costs and preserves and enhances brand value and reputation. Resilience, however, is not about being the last man standing as we all operate in an increasingly interdependent and complex environment. A supply chain is a perfect example of this: an eco-system in which all constituent parts need to be healthy or resilient to enable all to thrive. In short, companies are only as resilient as their weakest link in their supply chain.
"Helping organisations manage risk is something we do every day all over the world. Being part of BERG is another part of the way we make a meaningful difference in the moments that matter."
Jason Groves, director of communications at Marsh.
At the helm of BERG is a leadership team made up of senior leaders from UK businesses representing a wide range of sectors, national charities and UK government departments. All of them understand the importance of risk management and being resilient as a core part of being a successful and responsible organisation.
For smaller businesses, engaging with the concept of resilience can be overwhelming given the constraints on time and resources. Layer this with the all too common 'it won't happen to me' attitude and you have a seemingly intractable problem. However, each small business is a customer or a supplier for a larger business. Large businesses therefore have a number of levers which they can use to encourage their small business networks of suppliers and customers to be more resilient.
BERG member companies go beyond benefiting their bottom lines and mobilise their collective resources to influence the national resilience debate and enhance small business preparedness so that when the worst happens they can recover more quickly and are less likely to go under. By offering support, our members demonstrate responsible business in action and ensure the ongoing prosperity of the communities in which they operate.
Delegates at the Airmic conference in Harrogate can find us at exhibition stand 218 where you can find out more about the challenges facing small businesses and what we are doing to help them become more resilient as well as BITC's other fantastic initiatives. We will provide you with free resources and you can speak directly to some of our existing members from Aviva, Sedgwick, Fujitsu, Trustify, SecuriGroup and HSB Insurance.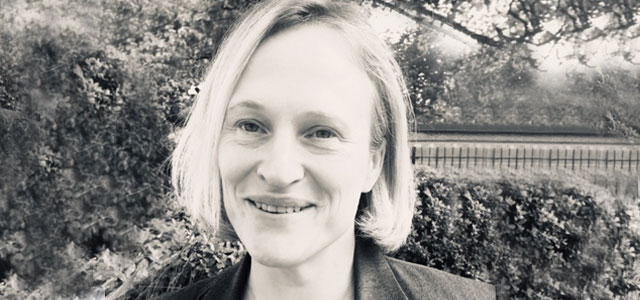 Hannah Brooke is campaign manager at Business in the Community