3D printing is already changing the way we produce and deliver physical products. Products that formerly took weeks and months to design, prototype and manufacture, now take a matter of minutes.
With the advent of 3D printing, manufacturers enjoy a shorter time to market and lower cost base, giving them a significant advantage over competitors using traditional manufacturing methods. But as firms scramble to take the lead in the 3D printing race, a word of caution is in order. There are pitfalls along the way that threaten to derail their revenue forecasts unless they protect themselves.
What are the key risk categories for 3D printing?
As the technology continues to advance, so do the inherent risks. Everyone in the global supply chain should understand the risks and minimise them.
The first is the property damage risk. This refers to the risk of physical damage to, or loss of use of, tangible property. If a 3D printed object causes property damage due to a defect or a failure to function as intended, a lawsuit could result.
A second exposure is the bodily injury risk. Even though few bodily injury cases involving 3D printed products have gone to court, claims experts are relatively sure that liability will fall upon any of three possible parties: the product designer, the manufacturer who printed the product, or the raw material (feedstock) supplier. Depending on the magnitude of the claim, the damages could cause serious financial hardship to parties found liable.
A third is the professional indemnity risk. Despite a manufacturer's effort to develop and sell an effective product customers will enjoy, things can go awry. In addition to bodily injury, a company can be held liable for an economic loss from the failure of a printed product to work as intended, due to an error, omission or negligent act.
Finally, the 1st and 3rd party cyber and intellectual property risk. Many people mistakenly think that companies involved in 3D printing are not susceptible to cyber risk however any 3D printed product must be designed using CAD software, which produces files that may contain proprietary information.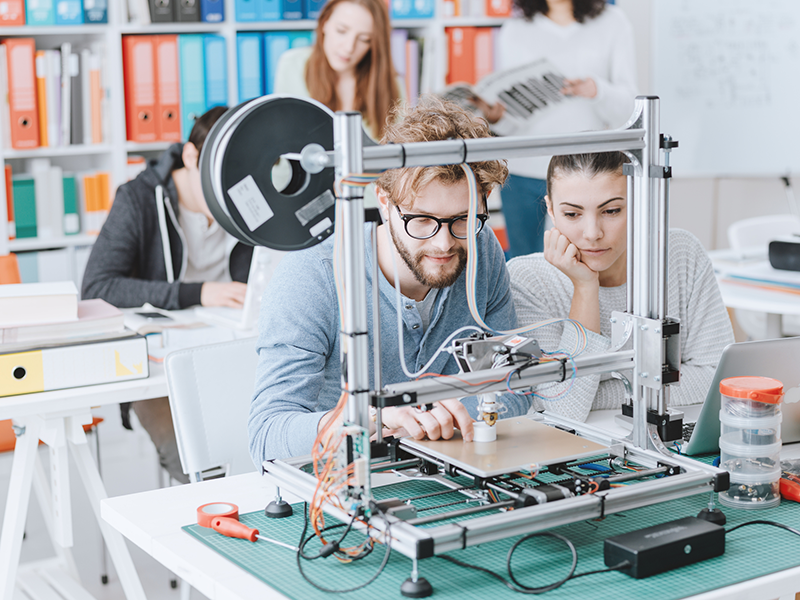 How can companies minimise their exposures?
Companies should consider the following steps to help minimise exposure to risk:
Conduct robust hazard analysis;
Conduct routine design reviews;
Build in cybersecurity;
Conduct extensive testing.
Any company involved in 3D printing should look at the following property damage and bodily injury risk mitigations:
Evaluate awareness of and adherence to industry standards;
Develop clear safety and use instructions with conspicuous warning labels;
Ensure chemical makeup quality control;
Implement effective maintenance;
Ensure well-documented compliance is in place.
A company can minimise their technology professional indemnity risk by implementing many of the previously highlighted suggestions. Contract practices can impact risk, and much of a company's exposure can be mitigated by protective language in its contract terms and conditions.
Companies should consider the following steps to help minimise exposure to cyber risks:
Secure 3D printers;
Encrypt critical data elements;
Secure the servers;
Verify and research intellectual property rights.
How can insurance respond to this risk?
To help protect against the aforementioned risks, the following insurance is available:
Property damage risks to the company's own premises: property damage and business interruption cover.
Products liability insurance provides coverage for physical damage to, or loss of use of, a third party's tangible property arising out of a product manufactured, sold, handled, distributed or disposed of by a named insured.
Professional indemnity insurance is available to defend your company against losses suffered by a third party due to your alleged error, omission or negligent act in your products or services.
1st party cyber insurance is available to provide coverage for critical cyber risks to the company themselves.
3rd party cyber insurance is available to protect the company from claims brought by a third party.
The manufacturing world is evolving for the better and the prospects of 3D printing are lucrative and rewarding for those willing to embrace change. These changes are not without associated risks, but with appropriate controls and correct insurance, a company willing to adopt 3D printing can prosper.
Richard Codd is a producer in the major risks practice at Gallagher and Wayne Leech is technology development underwriter at Travelers Insurance.