The full Airmic board
1

Colin Barker

9

Nicholas Hughes

2

Claire Combes

10

Lynda Lucas

3

Clive Clarke

11

John Ludlow

4

Fiona Davidge

12

Tim Murray

5

Mark Dawson

13

Xavier Mutzig

6

Paul Goulding

14

Tracey Skinner

7

Tim Graham

15

Kate Wallin

8

Lesley Harding

 
Thank you to one and all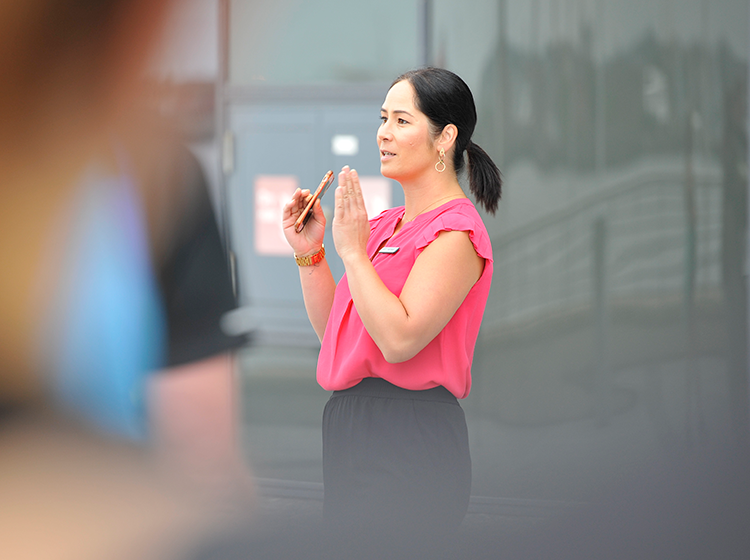 Susi Ozkurt, events manager, Airmic
Newcomers to the Airmic conference are invariably amazed that such a big and impressive event is produced by such a small team, led as always by our unflappable conference organiser Susi Ozkurt. This year was bigger and better than ever, with a record number of attendees, including nearly 500 Airmic members.
Our thanks, therefore, to the secretariat:
Lesley Davies
Matt Goldsmith
Julia Graham (Deputy CEO and technical director)
Hannah Guppy
John Ludlow (CEO)
Susi Ozkurt 
Yogini Patel
Olabisi Porteous 
Natalia Selter
Georgina Wainwright
We are also very grateful to the events committee - members who give freely of their time to oversee the conference and its content.
The events committee
Tracey Skinner (Chair)
Sue Allaway (Deputy)
Paul Goulding
Sonia Thind
Jayne Coleman
Nicholas Bailey
Natalia Todorova