Takeda is a patient-focused, values-based, R&D-driven global biopharmaceutical company committed to bringing Better Health and a Brighter Future to people worldwide. Takeda's passion and pursuit of potentially life-changing treatments for patients are deeply rooted in a distinguished history in Japan since 1781.
Takeda's R&D efforts are focused on four therapeutic areas: oncology, rare diseases, neuroscience and gastroenterology (GI). The company also make targeted R&D investments in Plasma-Derived Therapies and Vaccines.
Critical function
Clinical trials are at the heart of the discovery and development of new medical treatments, providing a pathway to test the safety and efficacy of new therapies, whilst also providing an engine of growth for the pharmaceutical industry. However, clinical trials are closely regulated, with strict rules for authorisation, liability and insurance and evidence of insurance is an element of paramount importance when applying for clinical trials approvals.
Under a new EU Regulation, there is now the requirement to complete all aspects of the application to regulators/ethics committees for approval to undertake a trial within 60 days. The timely and accurate provision of insurance certificates is therefore critical to a highly innovative R&D-led life sciences company like Takeda, aspiring to transform the treatment of rare genetic and metabolic diseases, with over 275 active clinical trials running in 72 countries.
In early 2019, Takeda's Global Insurance and Risk Management function recognised an opportunity to speed up and improve the process for issuing insurance certificates. Within just three months, Takeda, in collaboration with risk management technology company Ventiv Technology, had developed and deployed a first-of-its-kind online platform to generate Certificates of Insurance instantaneously for Takeda's clinical trial submissions, providing a 'best-in-class' experience and freeing up valuable time and resources for end users, Takeda's Research Associates and Contract Research Organisations.
Best-in-class solution
After Takeda completed its acquisition of Shire Plc. in January 2019, Takeda and legacy-Shire teams immediately began integrating risk and insurance operations, adopting elements of the legacy-Shire Clinical Trials Certification model, allowing for the development of an enhanced electronic process.
The task of issuing an insurance certificate requires data to be exchanged between various parties, including Takeda's captive insurance company, insurance partner HDI Global SE and broker Aon Life Sciences. Regulation is another critical factor. Given the international nature of clinical trials, certificates must be compliant with each jurisdiction's insurance and authorisation requirements.
The new certificate platform manages the entire process, connecting the various parties and automatically creating compliant certificates across multiple jurisdictions. To that end, Ventiv worked closely with HDI's global network to upload a new set of country-specific certificate templates, many with electronic signatures.
Simple and intuitive
While Ventiv Technology seamlessly takes care of the complex process of creating certificates in the background, the front-end portal ensures the experience for all users is quick and easy. By incorporating Ventiv's risk management technology, the new system automatically collates the information required from various parties to generate the certificate and uses a simplified and intuitive method to guide users through the process.
The system employs an advanced repository system meaning users are not required to upload documents or log into the system after the initial sign-on. As the system automatically saves all documents and correspondence, it removes the need for manual document saving and review, as well as providing an audit trail and the ability to generate management reports.
The certificate system was designed to be flexible and adaptable. In one recent clinical trial, for example, confidentiality was essential and access to data was restricted with the system. Capable of issuing insurance certificates from historical trials underwritten by previous insurers, it is also developed to be future proof. Built on the foundation of Ventiv's risk management solution, the certificate system can easily be upgraded and further enhanced to include powerful Ventiv technology as it becomes available.
Stepping stone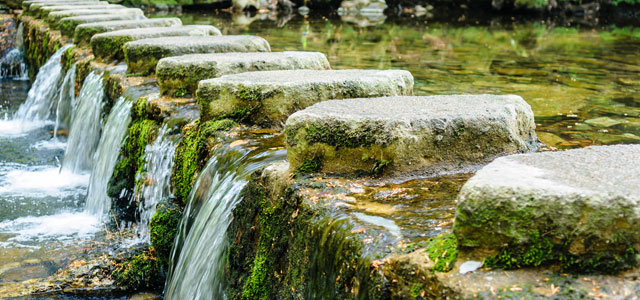 The Takeda certificate solution is among the most advanced of its kind. In what is believed to be the first such system in the pharmaceutical industry, the solution enables the production of instantaneous insurance certificates on a huge scale and in multiple countries. This is a major evolution from the typical manual certificate process and represents significant time and cost savings.
The solution, delivered against a challenging deadline, has significantly reduced the time and complexity of insurance certificate issuance for Takeda, as well as extending the automatic issuance of certificates to an additional 19 countries. Takeda now generates some 80% of its global certificates using the new platform, which can process certificates in triple the number of countries a typical captive would be able to handle. This positions Takeda ahead of the curve in terms of meeting regulatory compliance under the EU Clinical Trials Regulation.
The issuance of certificates is only one area of insurance ripe for automation. The technology behind Takeda's insurance certificate system can be applied to a wide range of tasks and processes related to insurance policy documents and claims. Platforms, like the one developed by Ventiv with Takeda, demonstrate how technology can remove manual processing, reduce costs and improve overall service levels for the end user.
Ventiv Technology and Takeda have been announced as finalists for the European Risk Management Awards 2020, "Technology Innovation of the Year". The awards ceremony will take place December 2020.
If you would like to discuss this topic further with Ventiv or Takeda please contact:
Pam Joshi, Associate Director Global Insurance and Risk Management, Takeda
Kiran Aulakh, Director of Client Services, Ventiv Technology