Airmic's Field Trip series provides an opportunity to members to spend a day immersing themselves in the operations of various key stakeholders in the UK's risk and insurance community. In September 2019, members visited the Building Research Establishment.
The visit to Lloyd's provided insight into the insurance market, its financial results, claims proposition and how business is transacted within the market. It also included a tour of the Lloyd's building to uncover what makes the market truly unique.
In the afternoon the focus was on innovation including a briefing on The Future at Lloyd's and was followed by an interactive demo session from five insurtechs/startups who have been through the Lloyd's Lab.
"Lloyd's was an excellent destination for our second Field Trip and it provided a unique opportunity for our members to gain a deeper understanding of Lloyd's, its history and place in the global insurance market," said Julia Graham, Deputy CEO and technical director at Airmic.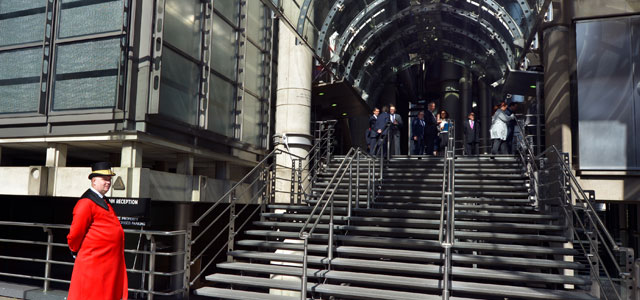 "A visit to the Lloyd's Lab was particularly fascinating as members were introduced to a group of exciting InsurTech startups that are looking to develop and introduce exciting new innovations to the insurance market. The Field Trips are designed to get members out of their offices and build a broader knowledge of their profession."
Airmic is planning to another Field Trip visit to Lloyd's in January 2021.