The glamourous annual dinner brings professionals together to celebrate the risk and insurance profession, recognise the achievements of the year and raise money for charity.
Over £15,000 was raised for The Children's Trust for children with brain injury, Airmic's charity of the year chosen by chairman Tim Murray. Its director, Paul Farthing, gave a short speech to guests which shined a light on the rehabilitation services the charity provides to help children rebuild their lives after suffering damage to their brains.
See below for the evening's highlights in photos.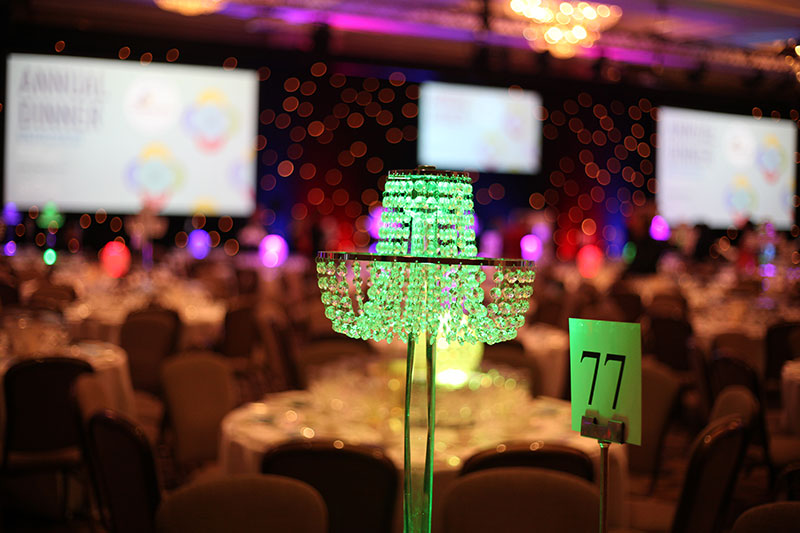 The ballroom at the Hilton ahead of the night's festivities and packed crowds.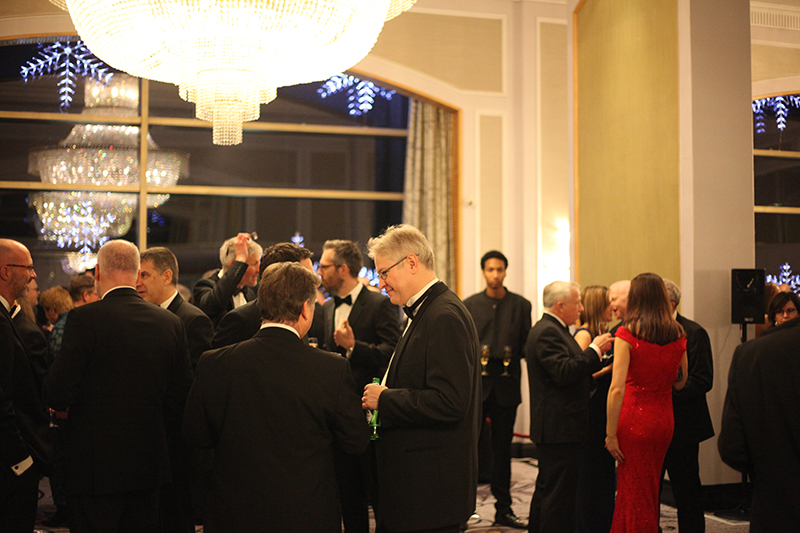 Guests availed themselves of the networking and drinks opportunities before the dinner.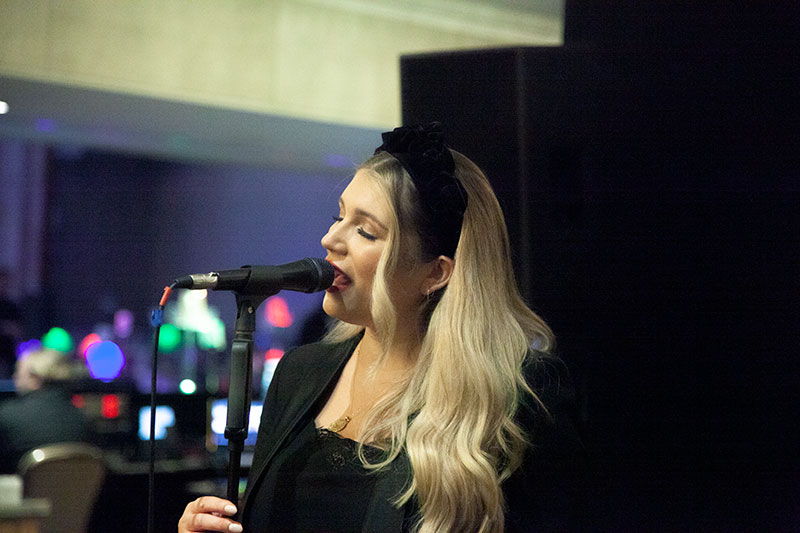 The band entertained guests during the networking and drinks reception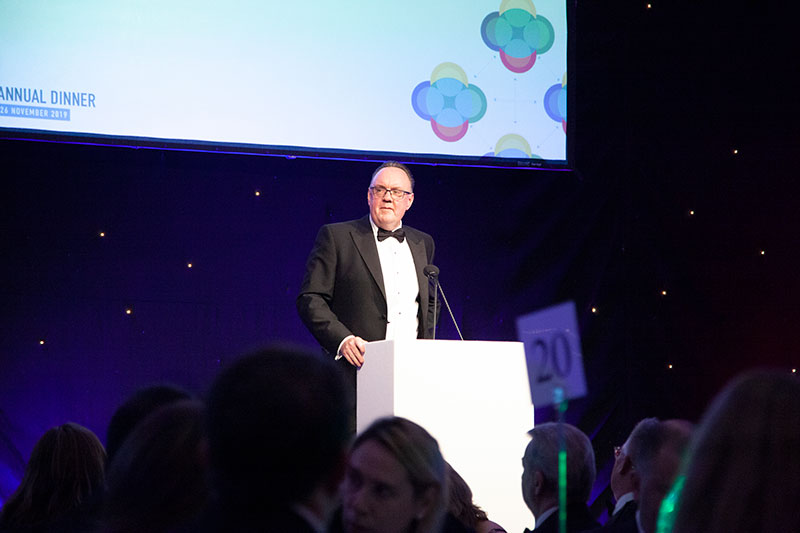 Airmic chair, Tim Murray gave thanks to all guests and to his chosen charity, The Children's Trust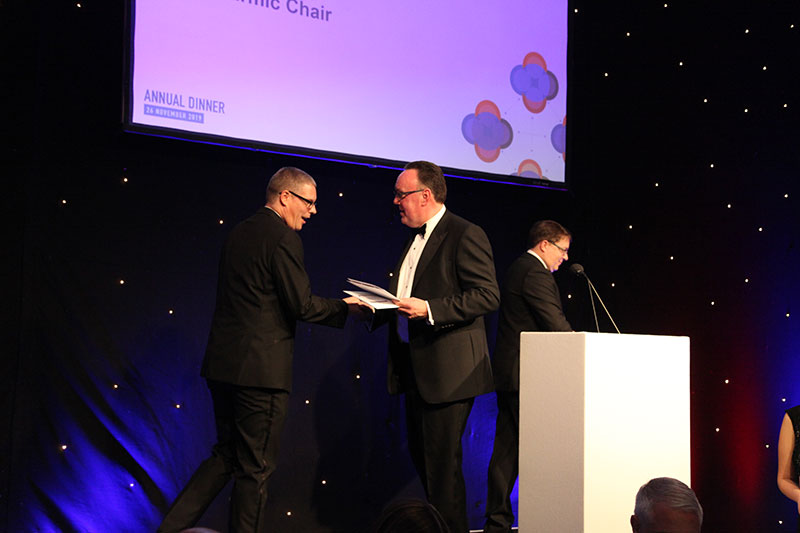 Graduates from the 2018/2019 Cass Risk Leadership Programme received their certificates from Airmic chair Tim Murray. Ben Cooney, intu shakes Tim's hand.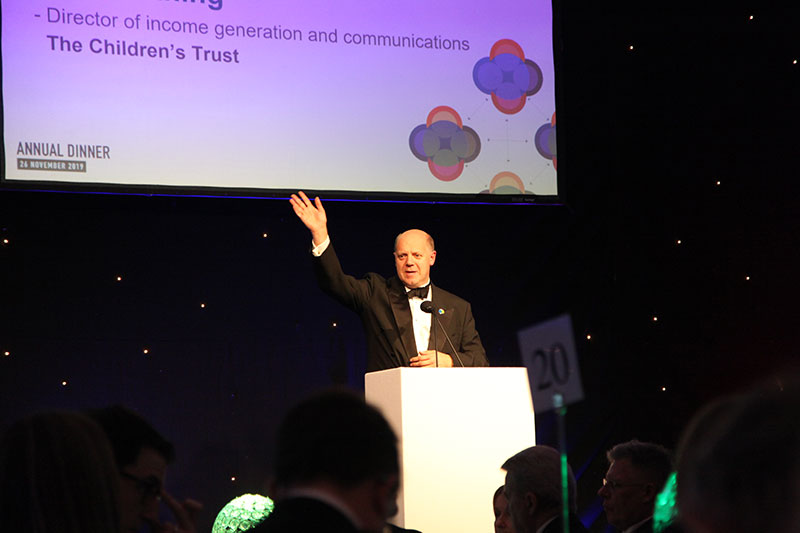 Paul Farthing, Director of Income Generation & Communications at the Children's Trust gave the guests a talk and presented a video about where their donations would be going.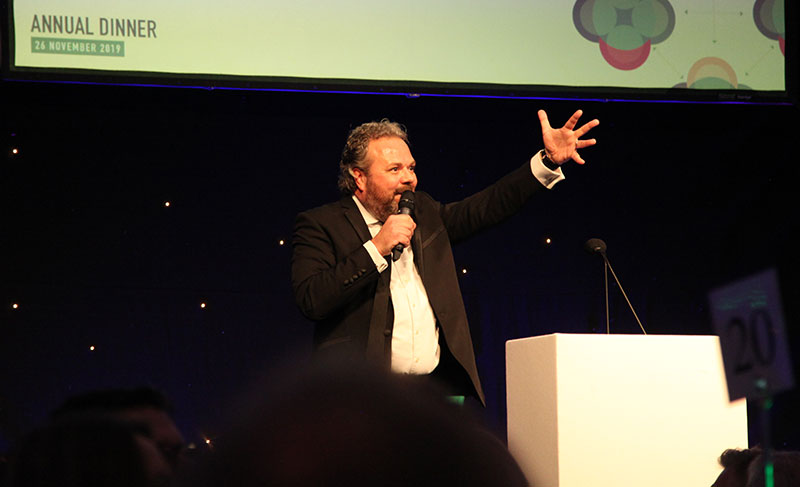 Comedian Hal Cruttenden had the guests laughing in his inimitable style.