The Prime Minister intends to trigger Article 50 of the Lisbon Treaty by the end of March 2017, which gives the UK and the EU two years to agree the terms of the split. The recent challenge to the government's right to trigger the process means there could be delays to this timetable but, regardless, it now appears beyond doubt that we will be leaving the EU.
Despite any delays and the many unknowns, now is the time for businesses to be actively conducting a risk assessment, reviewing their insurance programmes and working to understand their exposures in both the short and longer term. Only once they have compiled this information, can firms develop an appropriate risk mitigation strategy.
Brexit naturally raises questions and concerns for all business but it is a particularly sensitive topic for the UK financial services sector, which is under pressure as Europe's leading financial centre. Financial services have "passporting" rights that allow them to offer products to the rest of the EU and EEA while only having to follow one set of regulations. Data from the Financial Conduct Authority shows that nearly 5,500 UK firms rely on corporate passports to conduct business across the EU, while just over 8,000 companies authorised in other EU states use these rules to do business in the UK.
No-one knows what passporting will look like post-Brexit, whether it will form part of the negotiations and, if so, whether it will still retain its current form. For insurance firms alone, the EU passport offers access to over 500 million potential customers and the Mayor of London Sadiq Khan has promised to fight to retain passporting rights. However, it is important that risk managers understand if — and how — their insurers could be affected and the impact this might have on their insurance programme.
Alongside this, risk managers need to be considering the wider operational implications of Brexit, notably the impact on HR, sales, risk, regulation, corporate governance, legal and technology. The labour issue already proving a prominent cause for concern for many, with negotiations over the free movement of people within the EU holding the potential to negatively impact the talent pool within the UK.
So what questions should risk managers be asking as part of their assessment? 
How many EU individuals does our business employ?
How much business do we conduct in Europe? 
How is our business model affected by Brexit? 
Do we need to consider converting our existing business into a "societas Europaea"? 
How dependent is our business on access to the EU market? 
How would a less favourable trade agreement impact our business?
How does Brexit affect our suppliers and our supply chain? Where are the vulnerabilities? 
Which legislation changes will affect our business?
How might changes to the status of UK financial institutions impact our business?
Do we use IT cloud services? If so, how might these be affected by Brexit given the impending EU Data Directive? 
How will our business be affected if bilateral agreements with individual member states cannot be agreed?
While the answers are not yet clear and a veil of uncertainty cloaks the whole process, it's crucial that businesses try to identify and grasp the implications of Brexit now in each area.
Preparation is vital and, by conducting a thorough risk assessment without delay — instead of waiting until the path ahead is clearer — companies will be able to adapt and implement a culture of resilience that will help them navigate the ambiguity ahead.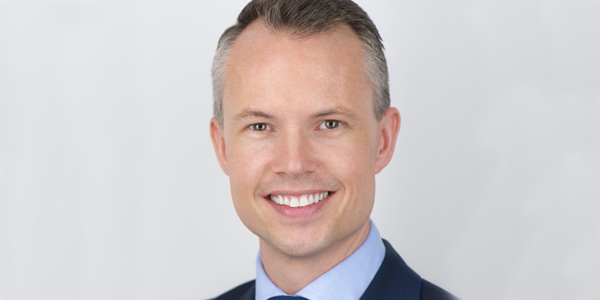 Ben Waterton - Arthur J. Gallagher
 
Ben Waterton is executive director, Financial & Professional Risks, Arthur J. Gallagher.