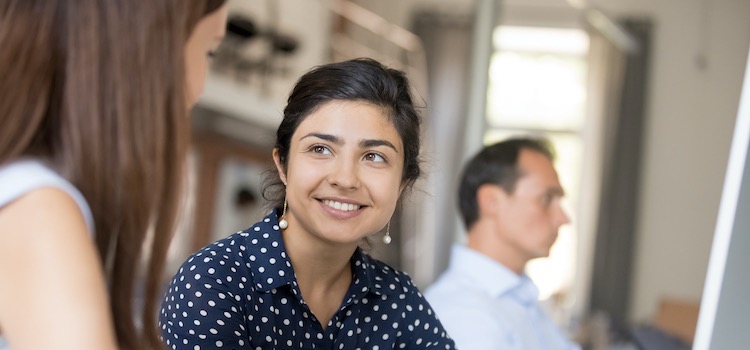 Find out what mentoring can do for you

Using bespoke matching technology, Airmic's mentoring tool is perfectly designed to help members develop their professional skillset, network with peers, and learn new skills and techniques to improve and grow in their careers.


Mentoring provides the mentee with proven benefits such as improvements in performance, productivity, career progression and promotability, employability, perspective, confidence, well-being and professional happiness.


For the mentor, mentoring offers the opportunity to improve communication and personal skills, develop one's own leadership and management qualities, and engage in a volunteering opportunity and give something back to the profession.


Just look at some of the success stories from our mentees on the Airmic Mentoring Scheme:


"I joined the scheme to get some objective guidance on how to stand out, and what opportunities to prioritise when trying to progress in a career in risk management. I have found the meetings very insightful as my mentor has enabled me to think about things outside of the box, and suggested ways to reflect on my own abilities, to identify areas of improvement."
Rujina, Risk and Compliance Analyst
"The Airmic mentoring scheme has provided me with an incredible level of support at a crucial time in my career. Whilst undertaking a challenging change of direction in risk and insurance to have knowledgeable, friendly & unbiased support at the end of a phone has given me the confidence to step outside my comfort zone. He provides me with a perspective on a wide range of matters, I enjoy drawing from his wide-ranging experiences. I would highly recommend giving it a go, it has exceeded all my expectations".
Martin, Group Insurance manager
"I would whole-heartedly recommend the Airmic mentor scheme. I particularly appreciate the benefit in terms of career advice, as well as personal and technical development. However, I also know that a mentor such as mine would be able to offer guidance and support with other challenges, such as business performance, people management or ethical concerns."
Claudia, Group Insurance manager
"I signed up to Airmic Mentoring Scheme as I am new to the role purely focussed on Risk Management. I picked my mentor as I read her profile and felt like she would be the right person to learn from. She is really approachable and very supportive..."
Jyoti, Senior Director, Risk Management
"The Airmic mentoring programme has provided me access to a senior figure within the risk and insurance industry, with the skills, knowledge and experience to help me develop both professionally and personally. My mentor has already assisted me in dealing with the complexities of working in an international team and organisation, has helped me look at ways of developing my skills further, and has given me the opportunity to become involved in industry programmes such as Lloyds Future Minds. I am looking forward to developing my mentoring relationship and would recommend this programme to all Airmic members."
Tanya, UK Insurance & Risk Manager
Airmic promotes and supports the planning, undertaking and subsequent recording, of Continuous Professional Development (CPD), offering a range of events, resources and other opportunities for professionals to develop. Subject to the CPD scheme an individual belongs to, many Airmic activities are eligible for CPD hours and points, and we would recommend hours are logged accordingly to present as CPD evidence should it be needed to. Structured mentoring sessions under the Mentoring Scheme count for CPD hours under most CPD schemes.