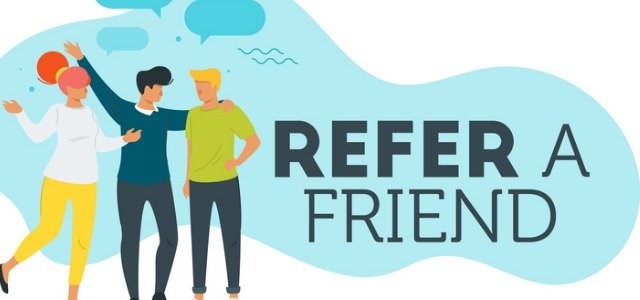 Airmic is pleased to launch the new membership referral scheme. We work hard to provide our members with great value and excellent resources, and we want to spread this with others across the industry. One of the best ways for others to learn more about Airmic is from experiences of membership and the new referral scheme aims to reward members for spreading the word.
Sound interesting? Read on to find out how you can get involved in sharing the benefits of membership and growing the Airmic community.
How will it work?
When you Introduce a contact from a *non-member organisation, should they sign up for membership, they will receive a 10% discount on their first year of membership and as the referring member you will receive 10% discount on your next renewal or upgrade.
Next steps
Your contact will need to complete a membership form to join membership.
In the field 'How did you hear about Airmic?' 'Member referral' must be stated along with the name and organisation of the referring member.
On processing the form Airmic will confirm the referring member has a current active membership and the new member does not belong to a company already in membership.
Once confirmed the membership will be processed and the discount will then be applied.
We will then be in touch with yourself to confirm if the referral has been successful and confirm the discount on your next renewal.
If you have any other questions about the scheme or membership in general please contact Membership Coordinator: olabisi.porteous@airmic.com
*Non-member organisation must not have a current Airmic membership and will not be eligible if an Airmic membership has been held in the last 12 months.