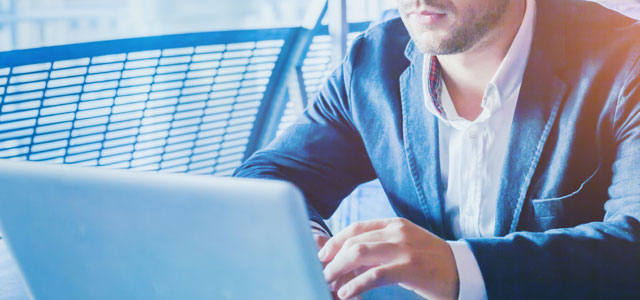 Airmic's webinar program has grown year on year, providing easy access to learning from thought leaders and keeping updated on industry news without having to commute.
---
fastTrack: 360 communication powered by technology, 23 April
Understand how risk and insurance managers are using the latest technologies to effectively communicate with their stakeholders. Seeing how improvements in portal, data intake and analytics facilitate communication across your enterprise and up to the board.
---
GDPR 2020, 29 April
Join Tim Smith and Nick Gibbons, partners at law firm BLM and Lindsey Nelson, Cyber Development Leader at CFC Underwriting in this webinar moderated by Julia Graham, Deputy CEO and Technical Director at Airmic, as they discuss notable developments since the GDPR came into force, and the implications for organisations.
---
Psychological Safety in the Workplace, 6 May
This half-day course is designed to provide delegates with a better understanding of psychological safety in the workplace, the risks posed to employees and what you can do to minimise and mitigate.
---
GDPR, 12 May
Further information about this academy will be added soon
---
Risk best practice, moving from good to better, 13 May
This is a session aimed at risk managers across all sectors.  Each session will be introduced by an expert who will look at why the risk area is such a hot topic and why risk managers need to have the issue on their radar.  This will be followed by an open discussion which will allow the audience to share experiences and best practice with their peers.  The expert will then round up with advice on how a risk manager can move their company and best practice from 'good' to 'better'.
---
Tangible asset valuations in a new age, 20 May
It's been on the horizon for years, but the unprecedented events of 2020 will finally bring about the long-awaited (and much-needed) modernization of the insurance market. Property asset valuations, historically a commonly evaded, but vital, piece of the insurance placement jigsaw, have regained their rightful position in the market, but are now being driven by the rise of the InsureTech-savvy carrier.
---
fastTrack - Organisational risk horizon scanning - a practical guide for Risk Managers, 27 May
Business Insurance and Risk Managers working with their brokers need to take the time to look beyond the tangible risks that they know and for which insurance policies are most readily available. 
This academy will hear from both a Risk Engineering and Market Customer facing professional as well as the Risk Manager at Thames Water whom battles regularly with such challenges from within his own business.  
---
Supply Chain Part 1: Understanding & Managing, 15 June
Further information about this academy will be added soon
---
Global Data Privacy & Cybersecurity Insurance 2020 Roundtable, 18 June
Ankura will share their benchmarking insights cross sector based on interaction, engagement and consultation with diversified stakeholders, professional advisers, regulators and policy makers.
---
fastTrack - Risk maturity, 29 June
Further information about this academy will be added soon
---
The role of crisis management and ERM leaders in insurance, 15 July
Depending on the degree of ERM maturity in a business, there will be a higher or lower degree of connectivity between ERM teams and insurance managers. Using Crisis Management as an example, the session will show how the work carried out by Crisis Team members can have a bearing on crime, terrorism, crisis management, malicious attack, Kidnap Ransom Extortion and other policies. With effective collaboration between risk managers and their ERM colleagues, premium savings can be achieved, product selection will be enhanced, and a higher-degree of underwriter-understanding and relationship enhancement will be the outcome.
---
Airmic Live
A series of broadcasts aimed to help members maintain their learning and development while working remotely.
You can see all upcoming broadcasts and past recordings here.