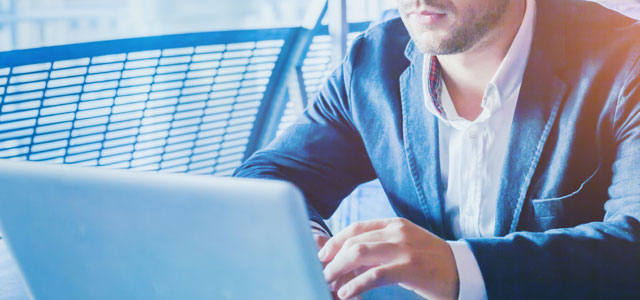 Airmic's webinar program has grown year on year, providing easy access to learning from thought leaders and keeping updated on industry news without having to commute.
2019 Webinars
2019 Edelman Trust Risk Barometer
Over the last 19 years, the Edelman Trust Barometer has detected and documented some of the largest opinion shifts shaping the world. They have observed that the state and dynamic of trust in institutions was in many ways predictive of larger societal, economic and political changes to come. This year they broke new ground in making progress towards understanding what makes trust such a powerful asset for organisations, how to measure it accurately and how to demonstrate the true value it brings.
The 2019 Edelman Trust Barometer reveals that trust has changed profoundly in the past year with "my employer" emerging as the most trusted institution. Globally, "my employer" is significantly more trusted than NGOs, business, government and media.
"The last decade has seen a loss of faith in traditional authority figures and institutions," said Richard Edelman, president and CEO of Edelman. "More recently, people have lost confidence in the social platforms that fostered peer-to-peer trust. These forces have led people to shift their trust to the relationships within their control, most notably their employers."
Join this webinar to explore the 2019 report and the implications of its findings for the risk management community.  This report should be in every risk manager's tool kit.
---
World Economic Forum Global Risks Report 2019
Rising geopolitical and geo-economic tensions have been identified today as the most urgent risk in 2019, according to the World Economic Forum's Global Risks Report, prepared in partnership with Marsh & McLennan Companies and Zurich Insurance Group.
Environmental degradation has been identified as a generation defining long-term risk, while rapidly evolving cyber and technological threats are the most significant potential blind spots.
Richard Smith-Bingham, Director of Marsh & McLennan Insights, will present the key takeaways in an Airmic webinar on Thursday, 7 March.
Richard leads MMC's thinking on the evolving macro-level risk landscape and how companies and governments can best anticipate and counter rising threats. He has been MMC's lead contributor to the report for the past six years.
Leveraging its survey of risk experts from across the globe, the Global Risks Report sets out the short- and long-term challenges that companies will need to negotiate in order to thrive in a world characterised by uncertainty, volatility and disruption.