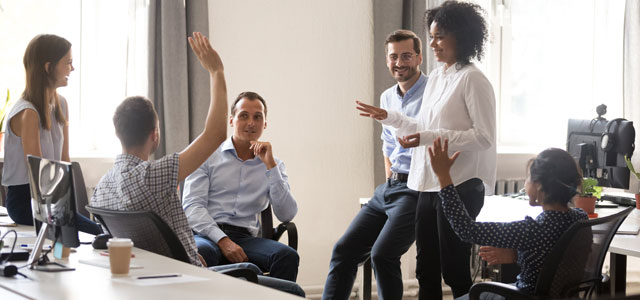 Travelers' offices
In this academy we will look at three hot risk topics; cyber and social engineering, risk profiling and the war for talent.  Each topic will be introduced by an expert in the field who will take the audience through what 'better' looks like.  There will be time for discussion and debate in what will be three lively and interactive sessions.
This is a session aimed at risk managers across all sectors. Each session will be introduced by an expert who will look at why the risk area is such a hot topic and why risk managers need to have the issue on their radar. This will be followed by an open discussion which will allow the audience to share experiences and best practice with their peers. The expert will then round up with advice on how a risk manager can move their company and best practice from 'good' to 'better'.
The session will cover the following risk areas:
Cyber and social engineering; this topic will be led by Davis Kessler, cyber underwriter at Travelers, who will take the audience through the current cyber risks, why is it important to be proactive when dealing with cyber risks and what good 'best practice' looks like in relation to cyber risks.
Risk profiling; this topic will be led by the Chief Risk Officer at Travelers Insurance DAC Imran Shah. He will look at the importance of risk profiling your business, share some of the principles and detail used in Travelers Europe and will provide advice to the audience to help them future proof their risk management strategy.
The war for talent; this topic will be led by Jo Dooley, Allen & Overy. Globalisation and the move towards the 24/7 culture means that companies are forced to adapt to keep up. The expert will look at how companies can strike the right balance of supporting client needs while at the same time supporting the personal needs of their staff.
Attendees will leave the academy with a toolkit to take back to their places of work that will help them move their best practice in these areas from good to better.
Speakers:
Imran Shah, Chief Risk Officer, Travelers Insurance Designated Activity Company
Davis Kessler; Cyber product manager, Travelers
Profile Imran Shah
Imran has worked at Travelers since December 2015 and is currently the Chief Risk Officer (CRO) for Travelers Insurance Designated Activity Company (DAC) and Head of Risk, Europe.  He has about 15 years risk management experience in financial services across the banking, broking, digital distribution and insurance sectors. Chartered Financial Analyst (CFA) trained through his MSc degree at the University of Durham, Imran has worked on, and published, research that has been endorsed by the Institute of Risk Management (IRM) and the Institute of Operational Risk.