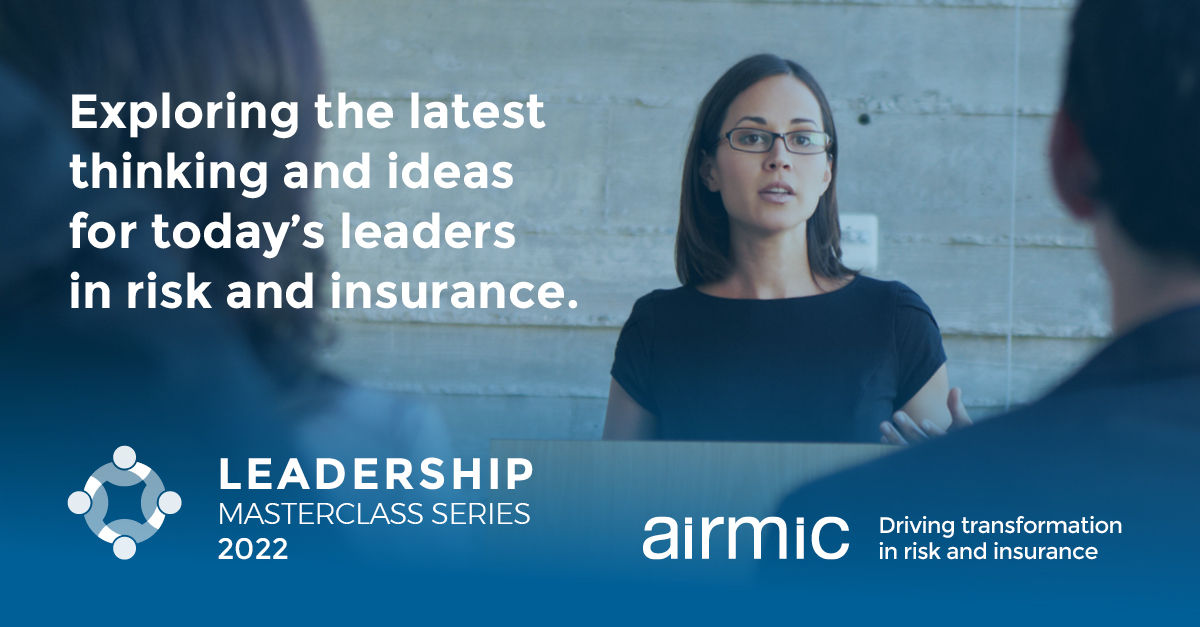 Designed as two-hour interactive breakfast style sessions and held in person at distinctive London venues, each masterclass will be led by a panel of leading speakers and will offer members a deep dive into leadership themes such as Acting Ethically, Thinking Strategically, Performing Commercially, Building Agility, and Developing Leadership, all through a risk and insurance lens and with a keen eye on the current and future business environment. Opportunities for networking will also be included.
Free to attend as part of Airmic membership, although targeted at those in senior positions, the Masterclass Series is open to all Airmic members including those who want to develop key leadership behaviours early.
Places will fill fast! To express your interest, please email leadership@airmic.com, stating which masterclasses you would like to attend.
---
Masterclass One: The Rise of ESG - Operating Ethically in Business
Take a deep dive into how ESG has grown in popularity set against a backdrop of business ethics, and examine the critical ingredients of what it means to be an ethical leader today and the role of organisational culture in managing ESG risks.
Masterclass Two: Strategic Decision-making for Today's Leaders
Explore the headwinds currently buffeting business and how leaders need to manage strategy through effective decision-making whilst also staying true to corporate purpose, learning lessons from case study application.
Masterclass Three: Developing Personal Leadership, Resilience & Agility
Investigate the key behaviours individual leaders need to develop now and for the future in order to remain resilient and agile, and how to foster similar attributes organisation-wide.
Masterclass Four: Growing the Pie - Delivering Purpose and Profit Examine the links between achieving profit and purpose by in a sustainable and value-driven way so that all stakeholders benefit, and reputational risk is effectively managed.
Masterclass Five: Enabling Transformational Leadership and Future-Fit Organisations
Anticipate the critical risks facing businesses in the future and what will be required to survive, and how the role of leaders in engendering shared leadership in an organisation is fundamental to achieving sustained business success and transformational organisational change.
---
Airmic promotes and supports the planning, undertaking and subsequent recording, of Continuous Professional Development (CPD), offering a range of events, resources and other opportunities for professionals to develop. Claim two hours per Masterclass and 10 hours for the full Series.