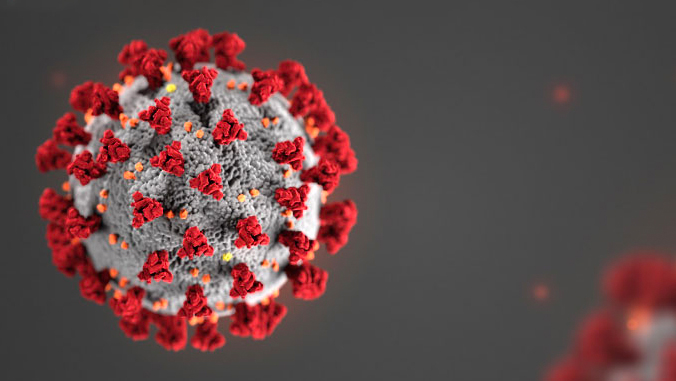 I think we can all agree that it has been a surreal start to the year considering developments associated with the rapid spread of the Covid-19 illness. Airmic is open for business as the virtual association for risk and insurance professionals. We will continue to offer support to our members and partners during these uncertain times, ensuring that what we do is appropriate and relevant.
The purpose of this communication is to share Airmic plans for the next few months.   
2020 Airmic Conference
As we worked through our risk management process and considered different scenarios, it became clear that we need to stop the planning for our June annual conference in Edinburgh because of the coronavirus pandemic. We have taken this decision reluctantly.  Our focus has to remain with the well-being of the risk community and an awareness of our wider responsibility to support the fight against the virus - health and safety remains our priority.
We know that the conference is a highlight of the risk management calendar and appreciate how much time and effort has already been invested by our members, partners, exhibitors, the Airmic team and the many other people involved in the conference planning. We would like to thank everyone for their support and hard work.
Airmic is committed to addressing our members' and stakeholders' questions and needs; however, we ask for your patience while we prepare a summary of immediate questions and answers.  There are some questions we are still working to have answers for, and we will provide answers as soon as we can.
These exceptional circumstances have highlighted the value of intelligent risk management, and Airmic has transformed itself into a virtual association in order that we can continue to support members and stakeholders through our education, training and technical output. If there are opportunities to hold networking events including the ERM Forum and the Annual Dinner later in the year, then we will. However, a large conference which takes months to organise is highly unlikely to occur this year.
Our thoughts are with everyone affected by coronavirus, and we pledge to play our part as a responsible organisation in helping to overcome this crisis.    
The Airmic coronavirus resource
Useful information covering various topics relating to COVID-19, please visit the resource page here.
Airmic, the virtual association
Airmic members should have received an email to inform them about the changes we are planning to reflect the development of coronavirus. Below these plans are set out in more detail.  For updates from Airmic please visit the website https://www.airmic.com/
Airmic office
The physical office is shut and Airmic is operating virtually. Members can contact the Airmic team in the usual way – your calls will be transferred.  
Airmic governance
The Airmic Board, Executive and committees will meet virtually. Members involved will be kept informed.   
Airmic Academy
Academy workshops will be postponed until the end of May, when we will decide how to proceed. Where possible academies will be run virtually. Where feasible, workshops postponed from the March fastTrack Forum will form part of the virtual Academy Programme.
Airmic News
The publication of Airmic News will continue under the leadership of our new Editor Richard Cutcher.
Airmic LIVE
Airmic LIVE webinars focusing on coronavirus-related risk and insurance issues will be run for an hour every Monday from 23 March until the end of May (except 13 April), when we will decide how to proceed. 
Business Excellence Programme
The final module of the current Programme will take place 7 May. We will liaise with delegates and speakers to confirm how this will be run virtually. We will continue to take registrations and make plans to launch the next Programme on 9 July.
Airmic and Cass Risk Leadership Programme
As the Cass academic term ends 31 July, and face to face lessons have been cancelled by Cass until then, we have agreed with Cass to run Masterclass Three and Four of the current Programme in September and October. 
The Dissertation proposal deadline has moved to the end of April and the date for submission of dissertations to the end of September.
The next Programme is scheduled to commence in September. We are liaising with Cass on the dates for this Programme, and more information will follow.
Airmic Communities and Special Interest Groups
We will run the ERM, the Company Secretary & General Counsel and the Legal Special Interest Group meetings planned for April virtually. More information will follow.
The Airmic Technical Programme
We will continue with our Programme of research and produce relevant and timely papers and reports. We will follow through the annual survey and report and enhance our focus on coronavirus and harsh market topics. We plan to convert opportunities in our current technical library to support learning and development where this is relevant to the current risk and insurance context.
New for members this year:
The Airmic Mentoring Scheme
We're ready to launch the on-line Airmic Mentoring Scheme. We have a system and a guide which in the current climate might be helpful as Airmic members can forge mentor and mentee relationships on-line. More information about the scheme will follow.  
The Institutes' Associate in Risk Management
The Institutes is an Airmic knowledge partner that provides knowledge solutions and shares Airmic's vision for developing tomorrow's risk professionals. The Associate in Risk Management (ARM™) qualification involves taking four courses and an examination for each of the courses which make up the ARM Programme. There are three main courses: Course 400 Risk in an Evolving World; Course 401 Holistically Assessing Risk and Course 402 Successfully Treating Risk. These are complemented by a free Ethics course.
The study materials for The Institutes courses can be bought with or without course books and studied online. If you have free time, perhaps some of this could be used for study, leading to a qualification. Airmic members receive a 20% discount on all course materials.
Look out for the April edition of Airmic News which will contain more information about the ARM programme and how to sign up, plus details of supporting classroom sessions to be offered by Airmic from the Autumn. The Airmic Classroom modules have been designed for Airmic members, those employed by an Airmic partner or those working in an affiliated profession.
Airmic Talks
In February Airmic launched the first of its fortnightly podcasts 'Airmic Talks', hosted by producer, Richard Cutcher. The shows will discuss current hot topics and issues which matter most to our members. The first episode covered the hard market and featured Airmic members Mark Dawson (Dyson) & Scott Feltham (Compass Group). The second episode features Airmic Deputy CEO and technical director, Julia Graham, and looks at issues around coronavirus and the role of the risk professional. The Airmic Talks podcast is available on SoundCloud, iTunes, Spotify and all major podcast platforms.
New SIG launch: Food & Drink
The first Food & Drink Special Interest Group was hosted by BLM and took place earlier this month. The session covered allergens and provided a great ground for discussion. Airmic is currently planning the next meeting so if you would like to be part of the group please get in touch with Olabisi Porteous, Membership Co-ordinator at: Olabisi.porteous@airmic.com
Topical Guidance
Some hints and tips for flexible working:
Working from Home
Will my home insurance policy be affected if I have not told my insurer that I'm working from home?
Working from home due to the need to self-isolate should be covered by standard home insurance policies, assuming that the work is clerical in nature.
If individuals are working from home and receiving visitors to their home on business matters, they should check with their insurer. In some cases, there may be some restrictions in cover, such as loss of money and theft being excluded unless there is evidence of forcible and violent entry to the property.
The business equipment used (e.g. laptop) is likely not to be covered. However, in most cases the employer would be liable for ensuring their equipment is insured away from the office.
Will home insurance cover the cost of a deep clean to my property should it become contaminated by COVID-19?
Most standard home insurance policies do not provide cover for the costs of cleaning a property.
My property has suffered damage (from a fire, flood or other named peril) and it's uninhabitable. I am self-isolating, so will my insurer help me find alternative accommodation?
Insurers' priority is the safety of their customers and the wider community.
Insurers will continue to provide cover for customers as promised in the policy - including funding the cost of alternative accommodation - whilst acting in accordance with the UK government's advice at that time.
It is vitally important that you contact your insurer to discuss your claim further, as each one will be managed on a case-by-case basis to ensure that customer interests are best protected.
I have been quarantined or am unable to travel from abroad and therefore my home may be left unoccupied for over the 30 or 60 day limit on my policy. Will I be covered? 
Insurers will be taking a pragmatic approach to individuals who are quarantined or stuck abroad and are unable to return to their property within the timescales set out in their policy. However, individuals should contact their insurer to obtain advice on this issue.
https://www.abi.org.uk/products-and-issues/topics-and-issues/coronavirus-qa/#b
Virtual meeting practice
We're all getting used to working remotely while the nation and the world takes the necessary steps to combat the coronavirus pandemic. Airmic and our members will have to find new and innovative ways to carry out our roles effectively, here are some tips on how to get the most out of livestreaming to colleagues, customers and suppliers.
1. Check in advance of a livestream meeting that you have a minimum 5mpbs internet connection, and check again on the day using www.speedtest.net.
 
2.  Any improvement to bandwidth will improve the experience. Minimise the number of devices connected to your internet network and move closer to the router or connect with an ethernet cable.
 
3. Think carefully about how you're framed and positioned...
If you're talking at length to a large group, stand up as if you were addressing a meeting. It will give the session energy. NB you will need to elevate your computer.
If it's a small group, stay seated but lean forward a little in your chair.
Keep the camera level with your head: nobody wants to look up your nose.
If using an external camera, fix the lens as close as possible to the top of your screen. When a speaker looks at the screen and not the lens, it creates a real disconnect.
Don't worry too much about your background, a glimpse of your home will make the engagement look more 'human.'
4. Try to limit the use of PowerPoint. The more the speaker's face is minimised on screen the more difficult to maintain a rapport with participants.
 
5. To show YouTube clips, note that some platforms work more effectively with pre-loaded video. (Zoom shows video via the screen sharing application, so it's best to have video ready to go on another tab.)
 
6. With a small audience, invite participants to introduce themselves. It stops it feeling like you're performing to a void. When the audience is too big you can ask an opening question (e.g. "clap if you think that…?") to emphasise and encourage two-way interaction.
These tips have been provided by JLA, Britain's largest specialist speaker agency.
Meet the team
Airmic is pleased to welcome two new team members, Hoe-Yeong Loke who joined in January as our Research Manager and Adam Ireland who joined in March as our new Learning & Development Manager. We are confident they will be great assets to the Airmic team. Find out a bit more about them below.
Hoe-Yeong Loke: Research Manager
"I come from a background in political risk consultancy where I have worked in advisory firms and think tanks in the UK and Singapore.  My current role presents an exciting opportunity to bring my experience and knowledge from political risk consulting to Airmic members in practical, relevant ways. Research is a keen passion of mine, so I look forward also to broadening my own insights by collaborating with members and partners"
Adam Ireland: Learning & Development Manager
"I'm over the moon to be starting with Airmic and can't wait to add my experience and expertise in L&D provision to that of the brilliant Airmic team for all of our members, partners and wider audience. I've worked for 25+ years in L&D and HR operating at a senior level, running training divisions of various providers as well as my own consultancy and training business. The events that Airmic offers its members are fantastic and I look forward to doing everything I can to ensure that members have the opportunity to make the most of the very best CPD opportunities, whatever stage you may be at. I look forward to meeting as many of you as possible."