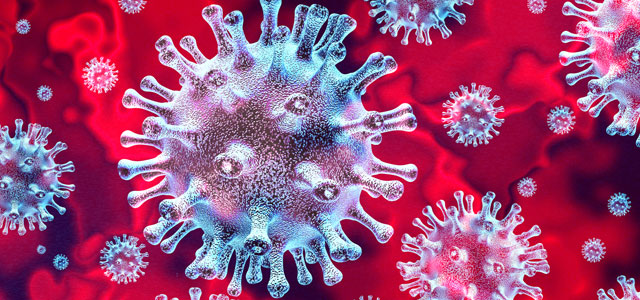 COVID-19 update for members
During the pandemic, Airmic remains open for business as the virtual association for risk and insurance professionals. Our aim throughout the past year has been to do all we can to help the situation by maintaining a stakeholder-centric approach for our members and partners.
Our key message is that we want to reintroduce physical events as soon as it is safe to do so.  For now, the proposal is for events towards the beginning of the year to be digital, moving to physical events later in the year. 
While restrictions remain in place, Airmic continues to offer its member services as an online offering, as well as providing additional technical and practical updates to support risk professionals navigating the COVID-19 crisis.
Below we provide more information on how to make the most of your membership during these times. Members can contact the Airmic secretariat on 020 7680 3088 or using the email addresses here.
The Airmic Coronavirus resource: 
For useful information covering various topics relating to COVID-19. Use our resource page found here.
Airmic LIVE: 
Between 23 March 2020 and 3 August 2020 Airmic hosted a series of live broadcasts called Airmic LIVE with a focus on risk and insurance COVID-19 related topics.
Subsequent Airmic LIVE webinars have also approached other topics closely related to the pandemic and its effects from risk management and insurance market perspectives.
Following a short break, Airmic LIVE returned in November 2020 and continues, weekly, to examine critical and current issues of interest to the industry.
You will find a short synopsis of each webinar and a recording of all of the webinars below. View the past recordings here.
Friday Reading List: 
A selection of the week's key articles and analysis, emailed to our members.
Airmic Talks: 
The Airmic Talks fortnightly podcast is available on SoundCloud, iTunes, Spotify and all major podcast platforms.
Airmic News:
Our monthly member newsletter provides news and analysis alongside the usual monthly topics. Click here to access.
2021 Conference:
The key event for the year is the Airmic Conference in Brighton 5 to 6 October. This is planned to be a physical event, packed with networking events, exhibition space, HUBs, activities, speakers, sessions, and panels.
Conference 2021 will be all about networking and understanding. We want to provide an opportunity for our membership to share and enrich collective knowledge about how the market has transformed within the past year, and to learn what are the latest options available for risk and insurance professionals and their partner organisations.
The theme is "Driving Transformation – Shaping the future". This is about overcoming adversity, meeting the challenges we face in mitigating risks and converting opportunities, with an underlying confidence that we can actively work together to shape our place in the "New World".
fastTrack Programme: 
Airmic's fastTrack workshops are run virtually as webinars. As part of a brand refresh, we have released a brochure and webpage featuring a new fastTrack programme for 2021 and 2022. The fastTrack programme for 2021-2022 can be viewed here.
The Airmic Mentoring Scheme: 
Airmic's mentoring scheme for members offers an incredible opportunity to learn from industry experts who have many years of experience behind them. Find out more at airmic.com/mentoring or email mentoring@airmic.com.
Existing member services are now digital.
The Airmic Academy: 
Academy workshops are run virtually as webinars. The online programme can be viewed here. Members are advised to check the website regularly for the latest schedule. 
The Airmic Technical Programme:
For Airmic's latest technical publications can be found here.
The Business Excellence Programme: 
The 2021 programme started in January with a full cohort. The next programme is due in 2022. If you want to be added to the wait list for the 2022 programme, please register here.
The Airmic and City Risk Leadership Programme: 
The next programme is scheduled to commence in Autumn 2021 – date TBC.
Airmic Special Interest Groups:
Meetings are now running virtually, and we have an exciting programme for existing groups and the emergence of new "pop-up" groups to look at more transient issues.  Look out for details of how to take part, or email alex.frost@airmic.com.
Airmic governance: 
The Airmic Board, Executive and committees are all meeting virtually.    
Our member views are extremely important. Please email us at enquiries@airmic.com with your feedback on our digital transformation or with suggestions for future changes.