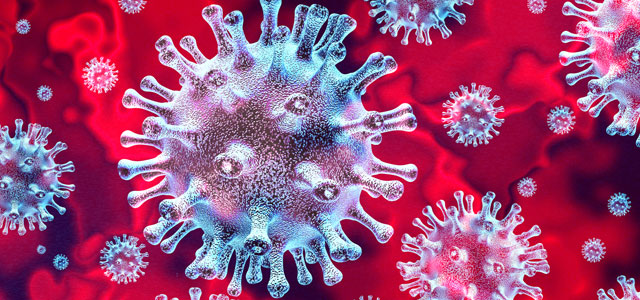 COVID-19 update for members
During the pandemic, Airmic remains open for business as the virtual association for risk and insurance professionals.
As well as transforming our usual member services into an online offering, we are also providing additional technical and practical updates to support risk professionals navigate the COVID-19 crisis.
Below we provide more information on how to make the most of your membership during these times.
Members can contact the Airmic secretariat on 020 7680 3088 or using the email addresses here.
Support navigating the pandemic
The Airmic coronavirus resource: 
For useful information covering various topics relating to COVID-19. Use our resource page found here.
Airmic LIVE: 
Between 23 March 2020 and 3 August 2020 Airmic hosted a series of live broadcasts called Airmic LIVE with a focus on risk and insurance COVID-19 related topics. You will find a short synopsis of each webinar and a recording of all of the webinars below. View the past recordings here.
Airmic LIVE will resume in Late 2020.
Friday Reading List: 
A selection of the week's key news and analysis relating to the pandemic, emailed to our members.
Airmic Talks: 
Our new fortnightly podcast currently including features focussing on coronavirus and the role of the risk professional. The Airmic Talks podcast is available on SoundCloud, iTunes, Spotify and all major podcast platforms.
Airmic News: Our monthly member newsletter providing additional pandemic news and analysis alongside the usual monthly topics. Click here to access.
New for members this year:
Airmic Fest:
Airmic will be hosting a major three-day virtual festival in September for risk and insurance professionals and the wider risk and insurance community.
Airmic Fest will take place on 22 - 24 September 2020 and is expected to be the biggest ever online risk management event in the UK. The three-day programme will include a combination of webinars, bite-sized HUB sessions, high-profile speakers, panel debates and online networking opportunities as well as a festival floor where exhibitors can showcase.
Airmic Fest will be free to all Airmic members and sponsors. Details about the programme and registration are available here.
The Airmic Mentoring Scheme: 
Airmic's new mentoring scheme for members is now live with many mentees and mentors signing up since the end of May. Mentoring offers an incredible opportunity to learn from industry experts who have many years of experience behind them. Find out more at www.airmic.com/mentoring or email mentoring@airmic.com.
Existing member services that have gone digital
The Airmic Academy: 
Academy workshops are now being run virtually as webinars. The new online programme can be viewed here. Members will receive a monthly Academy update, but they are advised to check the website regularly for the latest schedule. 
fastTrack Programme: 
fastTrack workshops are now being run virtually as webinars. The new online Programme can be viewed here. fastTrack webinars will be included in the monthly Academy update but members are advised to check the website regularly for the latest schedule.
The Airmic Technical Programme:
Our programme of research and guidance continues. The annual member survey report is underway, and we are enhancing our focus on coronavirus and harsh market topics.  We will be running a virtual seminar 9 July - watch out for details.
The Business Excellence Programme: 
The next Programme is planned to start in January 2021. We are now reserving places for the first twenty Airmic members who register here.
The Airmic and City Risk Leadership Programme: 
As with other universities and business schools, face to face teaching at City has been disrupted by COVID-19. Masterclass Three and Four of the current programme will be run in October and December. The dissertation proposal deadline has moved to the end of July and the date for submission of dissertations to the end of October. The next programme scheduled to commence in September 2020 will now start in January 2021. Look out for details of the programme and how you can apply to take part.
Airmic Special Interest Groups: 
Meetings are now running virtually, and we have an exciting programme for existing and new groups.  Look out for details of how to take part, or email alex.frost@airmic.com.
Airmic governance: 
The Airmic Board, Executive and committees are all meeting virtually.    
Beyond the crisis…
How the world does business has changed fundamentally in a very short space of time. We look forward to the day when face-to-face meetings can resume but we also recognise that the post-coronavirus world will be very different.
At Airmic, we have been inspired by the positive response of our members to virtual networking and learning. We have seen record attendance at our online Academies and events and - we have reached new audiences around the UK and beyond.
While physical events and networking will remain an important part of Airmic's offering, we are working hard to capture the lessons we are learning and how the digital experience can continue to form part of the Airmic experience.
Our member views are extremely important. Please email us at enquiries@airmic.com with your feedback on our digital transformation or with suggestions for future changes.